Tips & tricks when packing for a city trip
When you go on a city trip and you can only carry a small cabin bag, the dilemma is always the same: what am I going to take with me? It is not always easy to make a choice, so today I'm sharing my tips on how to pack for a city trip with only the essentials, for a successful holiday. And if you are looking for travel destinations, you can find all my city guides here!
When it comes to beauty products, I take the essentials. I only pack a cleansing foam, a travel-sized makeup remover, and a moisturizer in a small size. Most of these products come from the brand Clinique, which is a brand that I particularly like. Their Moisture Surge Moisturizer is still part of my travel kit. Its small size is ultra practical and above all, super efficient!
For make-up, I also carry the essentials, and mainly in small formats. I recently discovered Clinique's Even Better Glow Foundation and I'm already addicted! It is the ideal foundation for summer: just the right coverage, applies wonderfully, and exists in so many different shades . A miracle! In addition, its small pocket size makes that you can carry it everywhere with you. Basically, it's the ideal foundation to take with you on a city trip, in my opinion. As for the rest, I take an eyeliner, a mascara, a nude lipstick and "voila"!
The most important essential not to forget (and that I personally forget about half the time, I admit!) is a good toothbrush and toothpaste. Here I discovered Signal's White Now toothpaste which is really great for a bright smile. The new pen Signal White Now Touch is also super-efficient for a brighter smile instantly (be careful to use with moderation and look closely at the instructions for use because the process is quite specific) These are essential to go on vacation!
Recently I bought this beautiful jewelry box for traveling! I bought it on THE DAILY EDITED, a site that offers a series of customizable leather (and vegan) leather products with your initials or small sentences. I loved the concept and ordered a passport cover, a toiletry bag and an Iphone case. As for the jewelry box (my favorite of the series), it is divided into several compartments. It is super convenient to store your jewelry when you travel, or even at home! The format is small enough so it's perfect to slip into the suitcase for a city trip.
Here is a small checklist that will help you pack for a city trip and make sure you haven't forgotten anything. I hope that my little tips will be useful, and I wonder if a video on how to pack, fold your clothes and optimize the space in your suitcase would interest you? Since I travel a lot I have developed a lot of techniques and tricks, which I think can be really interesting for you! Leave a comment below with your impressions and why not, your own tips too!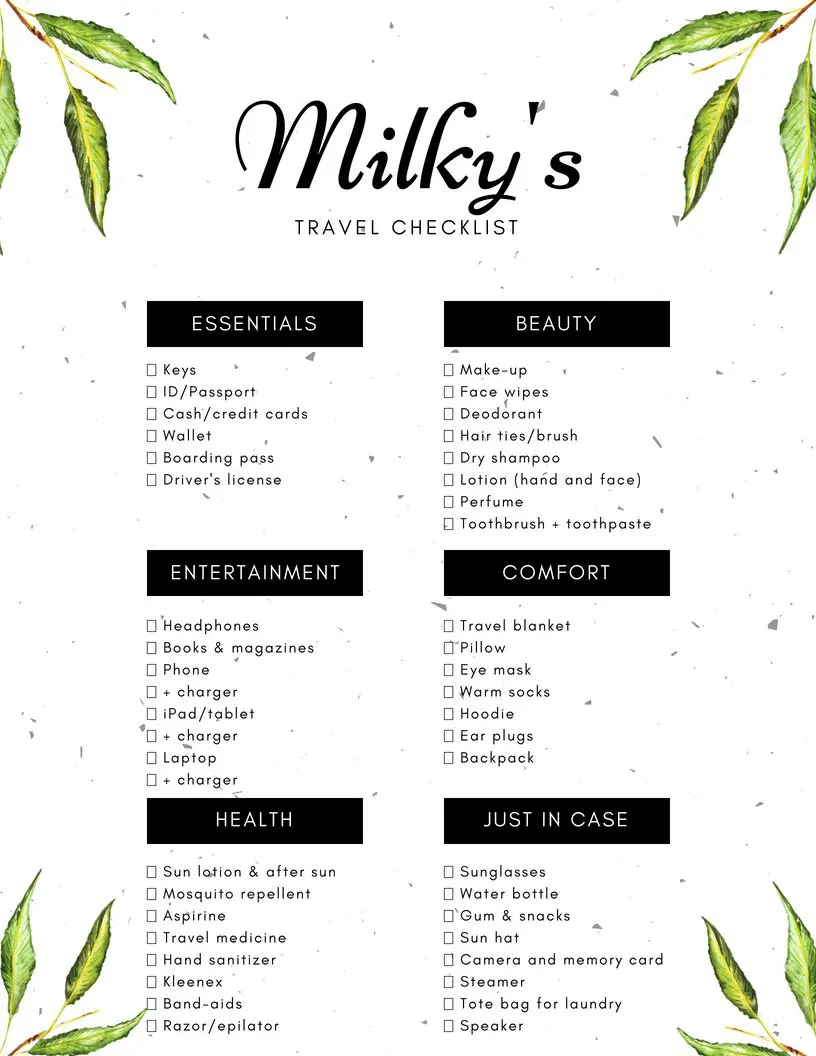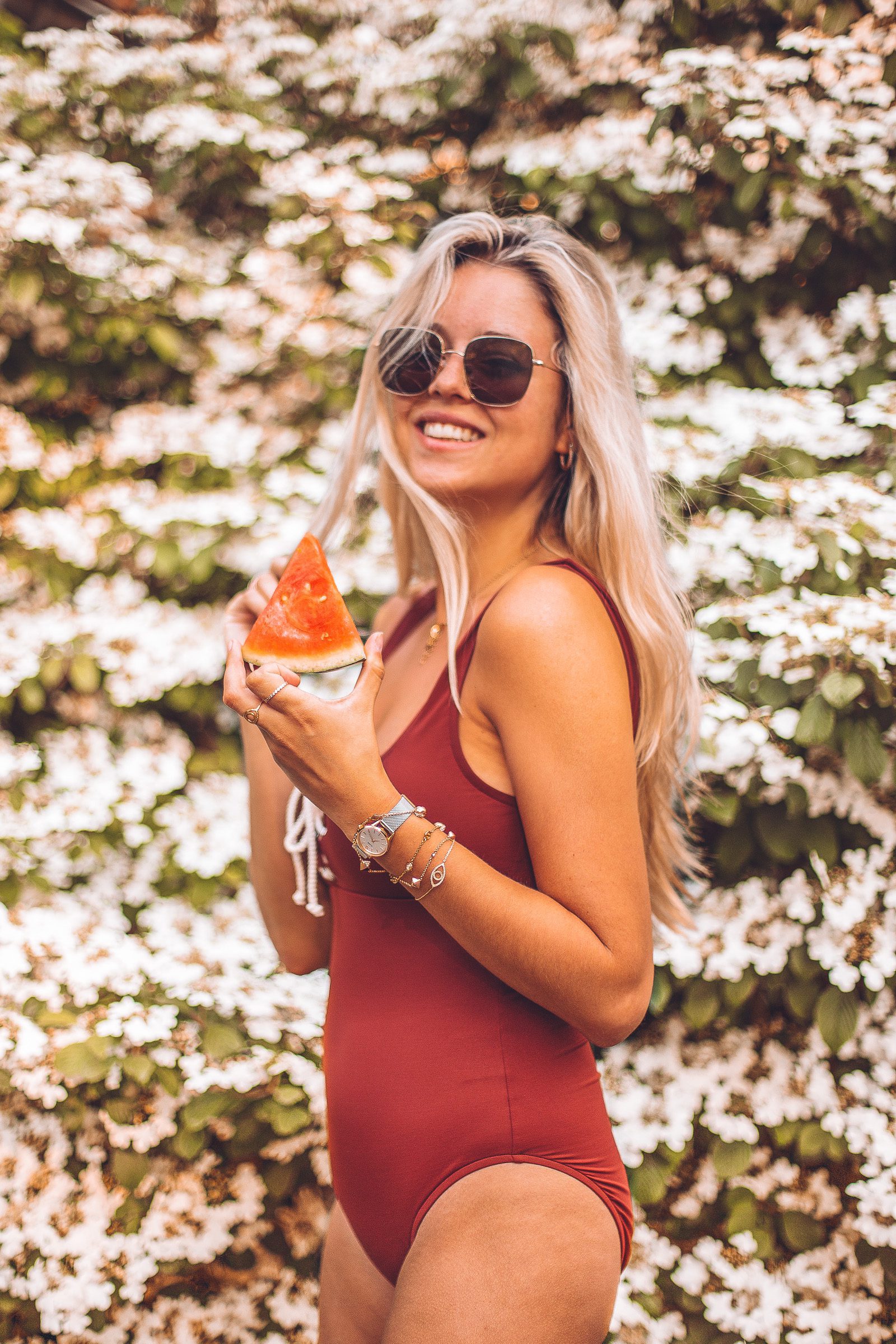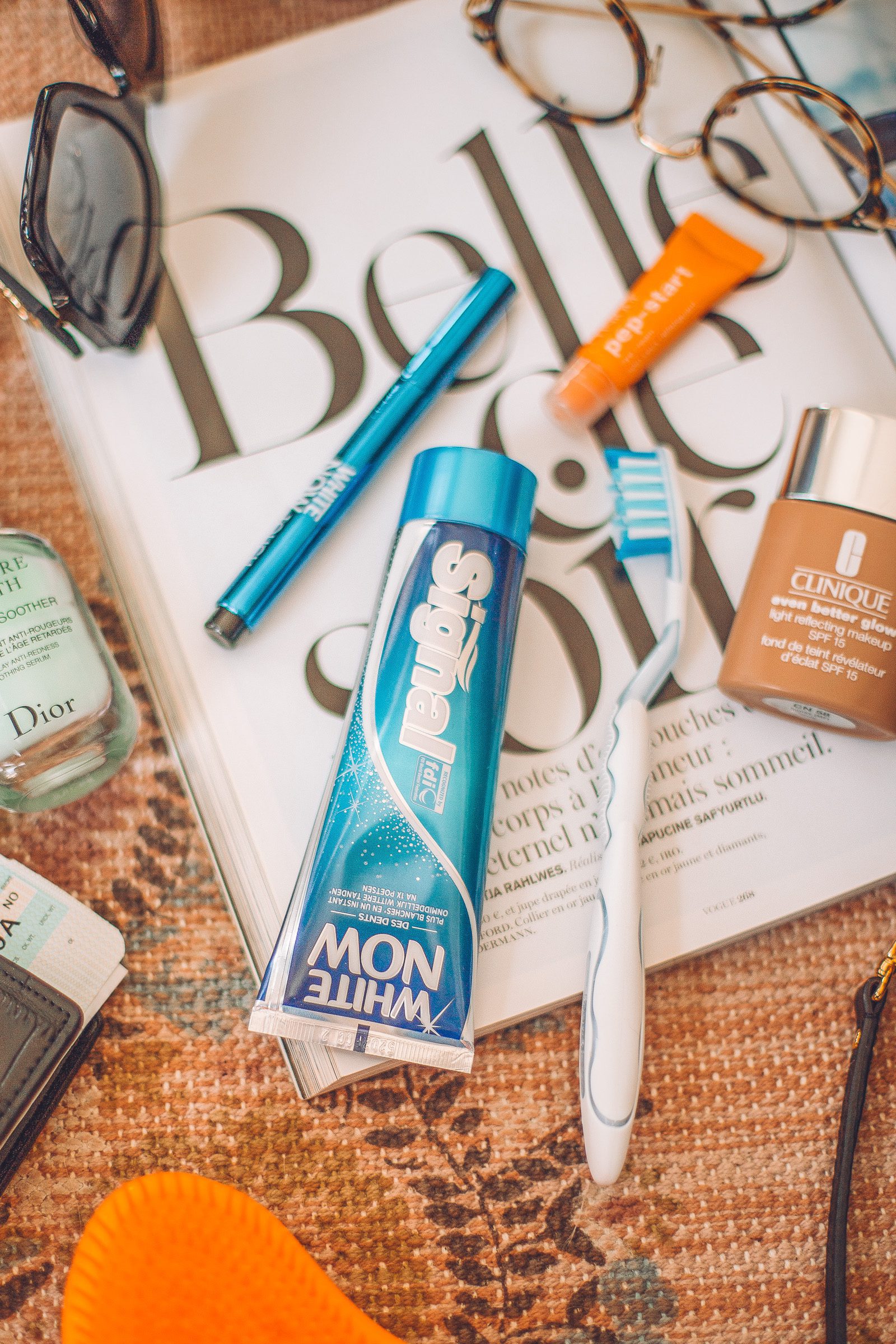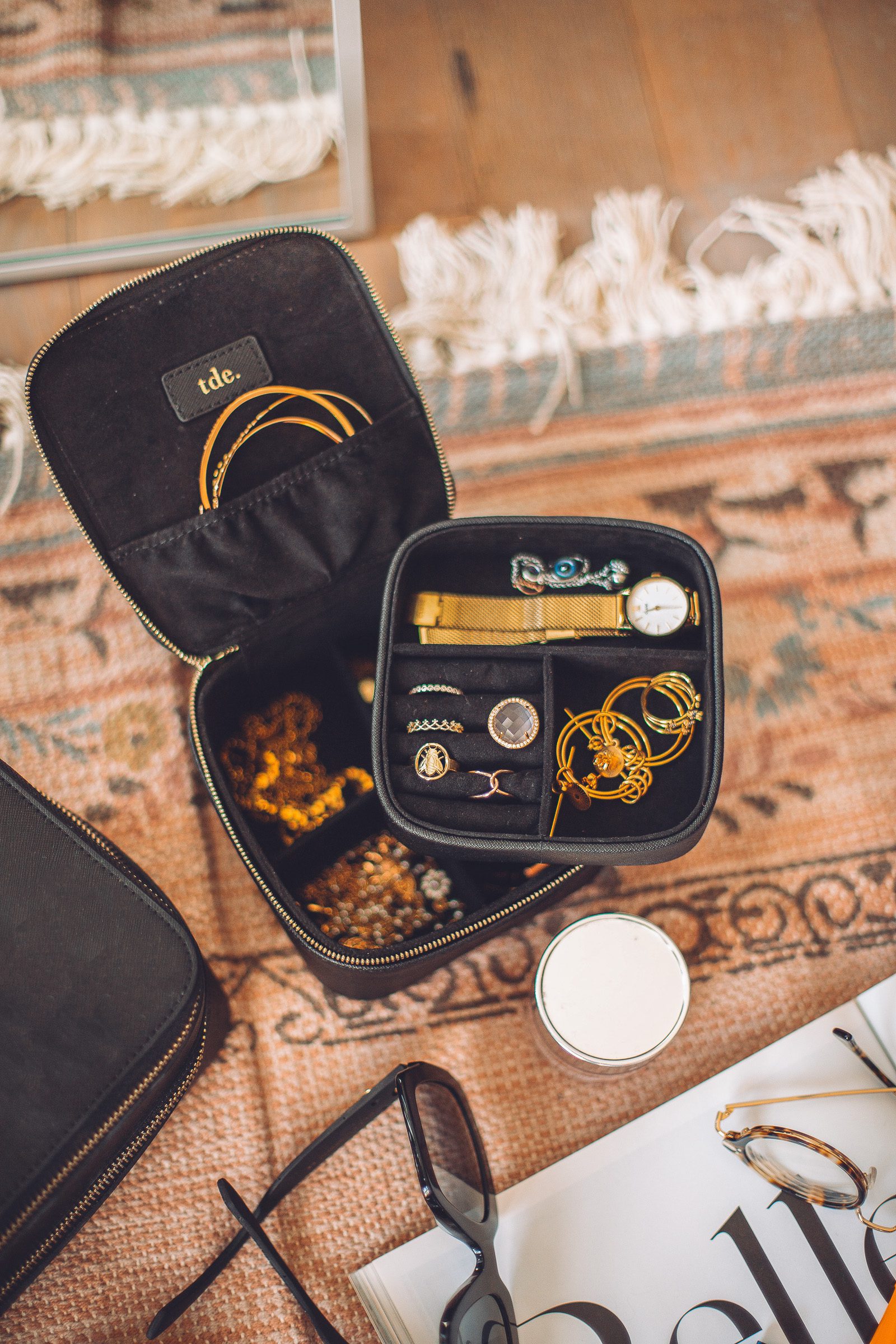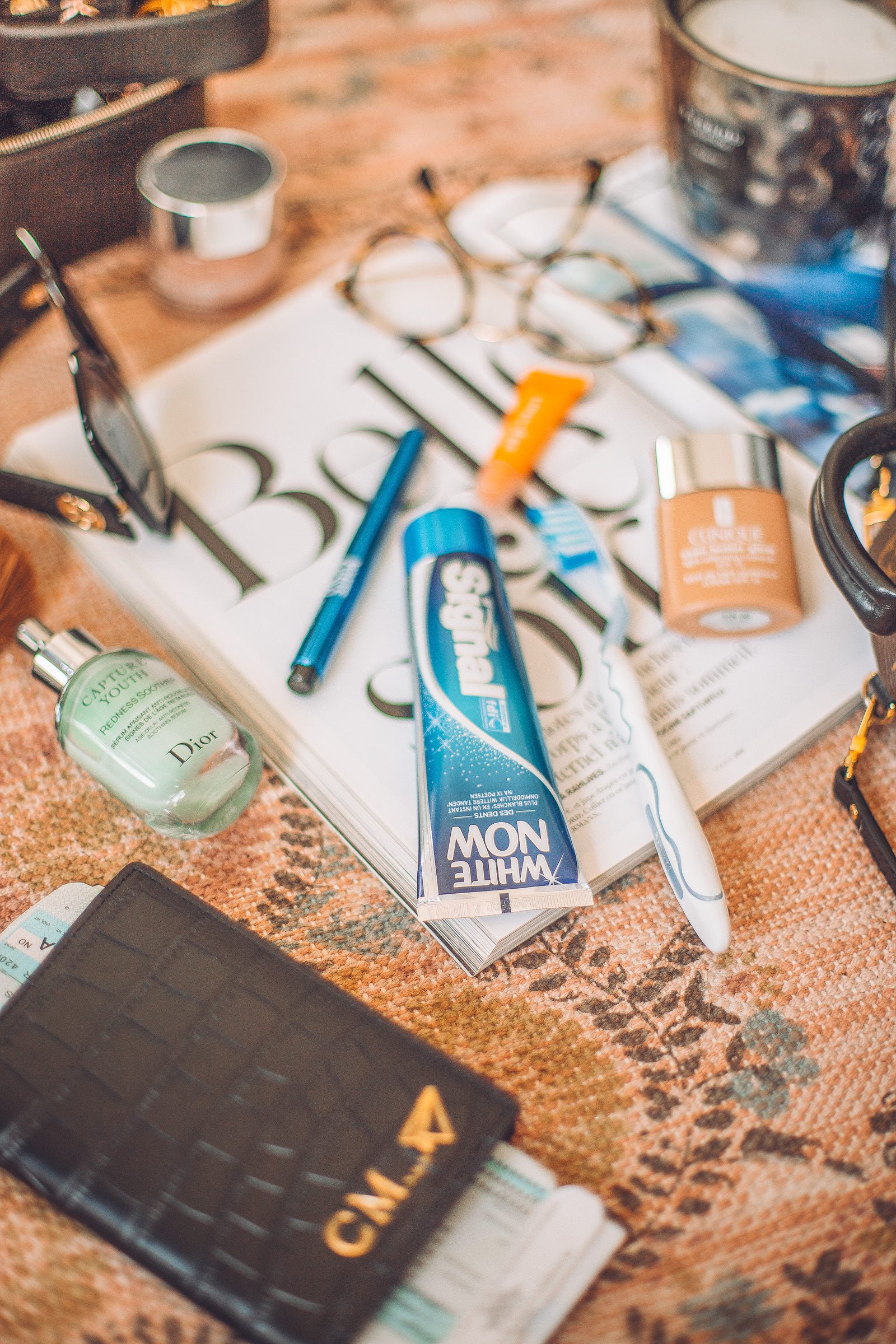 EnregistrerEnregistrerEnregistrerEnregistrerEnregistrerEnregistrer
EnregistrerEnregistrer