The beautiful days are back and the wedding season is starting! Not sure, what wedding guest dresses to wear? Indeed, if the bride and groom are sometimes stressed, so are the guests when it comes to their choice of outfit! Even at the Milky Office, this topic has been discussed more than once! Do you also think about it weeks in advance?  If so, to make it easier for you, I've put together a selection of outfits to wear to a wedding, and some tips on how to dress as a wedding guest! There's something for every style and taste!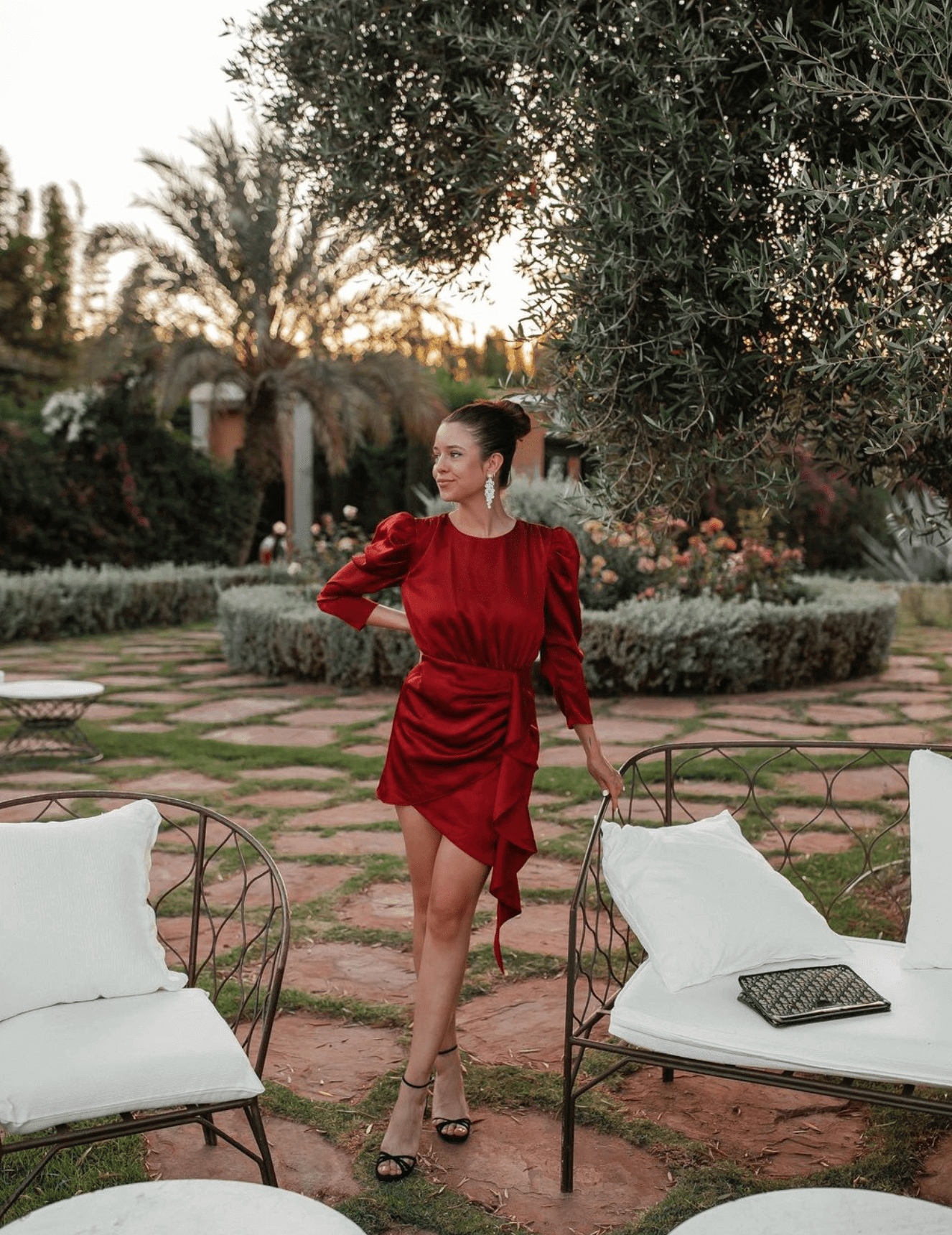 full
wedding guest dresses what to wear to a summer wedding as a guest


Daring floral prints in summer
Outdoor weddings are always popular, especially in summer. Why not try a floral dress to bring in a little colour but still be subtle? If a garden party isn't the perfect occasion for this kind of pattern, I don't know when to wear it! What I love about these dresses? You can wear them again to go and enjoy the sunshine in a park or go to a Sunday morning brunch. We all want to have a new outfit for a specific event but it's even better to be able to wear it easily afterwards! 
The full-length dress, a timeless classic!
If you're invited to a more formal wedding, a long dress may be in order. Timeless, you can't go wrong with this type of dress! Whether you choose a sober colour for a classic style or a colourful one for a more vibrant touch, you'll make a statement!
Shall we take a green move?
Green, I hope. Blue, I want… It's undeniably THE trend colour for this summer! Often restricted to accessories, why not adopt green for your outfit when you go to a wedding? Whether it's a jumpsuit, a short dress or a slit dress, the possibilities this season are endless! Personally, I love this colour and you will see me wearing it this summer, surprises to come!
A short dress for sunny days!
What to wear to a summer wedding as a guest? Indeed, temperatures are rising and it's important to be comfortable in what you wear! I have a selection of short dresses for you to wear to make a statement but still look classy. In this type of dresses, I really like pink at the moment as you can see. And you, are you rather long or short team?
The prints 
Floral prints aren't the only designs you can turn to in order to celebrate your loved ones' union. I find that it adds a touch of colour without being too flashy! We will avoid animal prints for this summer! And you, which print will make you fall in love?
READ MORE : SELECTION BRIDESMAIDS DRESSESUR
https://milkywaysblueyes.com/en/selection-bridesmaids-dresses-wedding-guest/
center
left
2
So no more headaches when it comes to your outfit! Whether you prefer a long dress, an ensemble or a jumpsuit, it's impossible not to find what you want. My advice: although I personally will be wearing white, dare to use colour! The summer season lends itself perfectly to this, so you might as well take advantage of it! Choose an outfit you feel good in because the day is going to be long and the bride and groom are counting on you to dance the night away!
Ready to try and steal the show from the bride in your best dress?