Vinyl outfit for a retro look
It's been a long time, and by that I mean a loooooong time, that I was looking for really cool vinyl pants. I had searched all stores possible and, quite curiously, it was in a Loavies order that I found the perfect pair! They are supple vinyl pants, in which you fit in without problems (others I always had to wiggle in because they were so rigid and I never found one that really embraced my body well). So here I am with this super cool outfit! They also aren't too skin-tight and don't creak too much (but just the right amount). I must admit, the final visual of it could be a little better, the "supple" factor makes that they sometimes look a little bit too "plasticky" but for the price I paid I think they do the trick. I've been wearing them ever since I got them!
Obviously…wearing vinyl requires some confidence. I can't tell you how many grandma's side-eyed my when I sat down for coffee at Le Pain Quotidien dressed like this. In order to not make "a too big deal" out of this outfit, during daytime for instance, its best to wear something loose to go with. This ensures you're not too extra and adds a negligé touch to your outfit. An oversized blazer, a soft loose sweater that covers your butt, a long knit cardigan…will do the trick. Stay away from the fashion don'ts like skintight or plunging neckline pieces. Let's not get mistaken for cat-woman at 2PM right? 
Personally, I decided to play with different fabrics and prints by associating my vinyl pants with a really cool houndstooth printed vest. It's one of my favorite outfits of all time, but clearly not the most discrete one haha. It's true that there is a lot going on in this look, but I think the final result looks great. I gifted this vest to myself, that I found on Asos, after a few weeks of grounded thinking (I'm becoming more and more reasonable I swear) because I thought of it all the time. It's a really original piece that I don't regret at all! The little chain on the front brings the "final touch" to it that finishes off the look.
Ever since the beret made its big back comeback this year, I resisted the trend. To be honest, I shuddered at the sight of it on my Instagram feed. But here I am, completely in love with this one, again found on Asos. It was a little too expensive, but so pretty (okay forget what I said about being reasonable haha) and it adds such a cool touch to a normal outfit. Apparently, my "hat-head" as I call it, works with berets as well, and I kind of like how I look with it. Moreover, it's actually really warm! So there you have it, I've become a beret-addict and will be invading Instagram feeds alongside other fellow addicts, sorry.

Houndstooth vest Asos (new co, size S) ♡ Vinyl pants Loavies (size S, new co) (*) ♡ Boots Made by Sarenza on Sarenza (new co, usual size) (*) ♡ Same Saint Laurent bag as usual, I promise I have other bags too haha ♡ Beret Asos (new co) ♡ Essentiel red dotted scarf (very very very old co sorry, it's not even mine but my moms!)
[show_shopthepost_widget id="2970743″]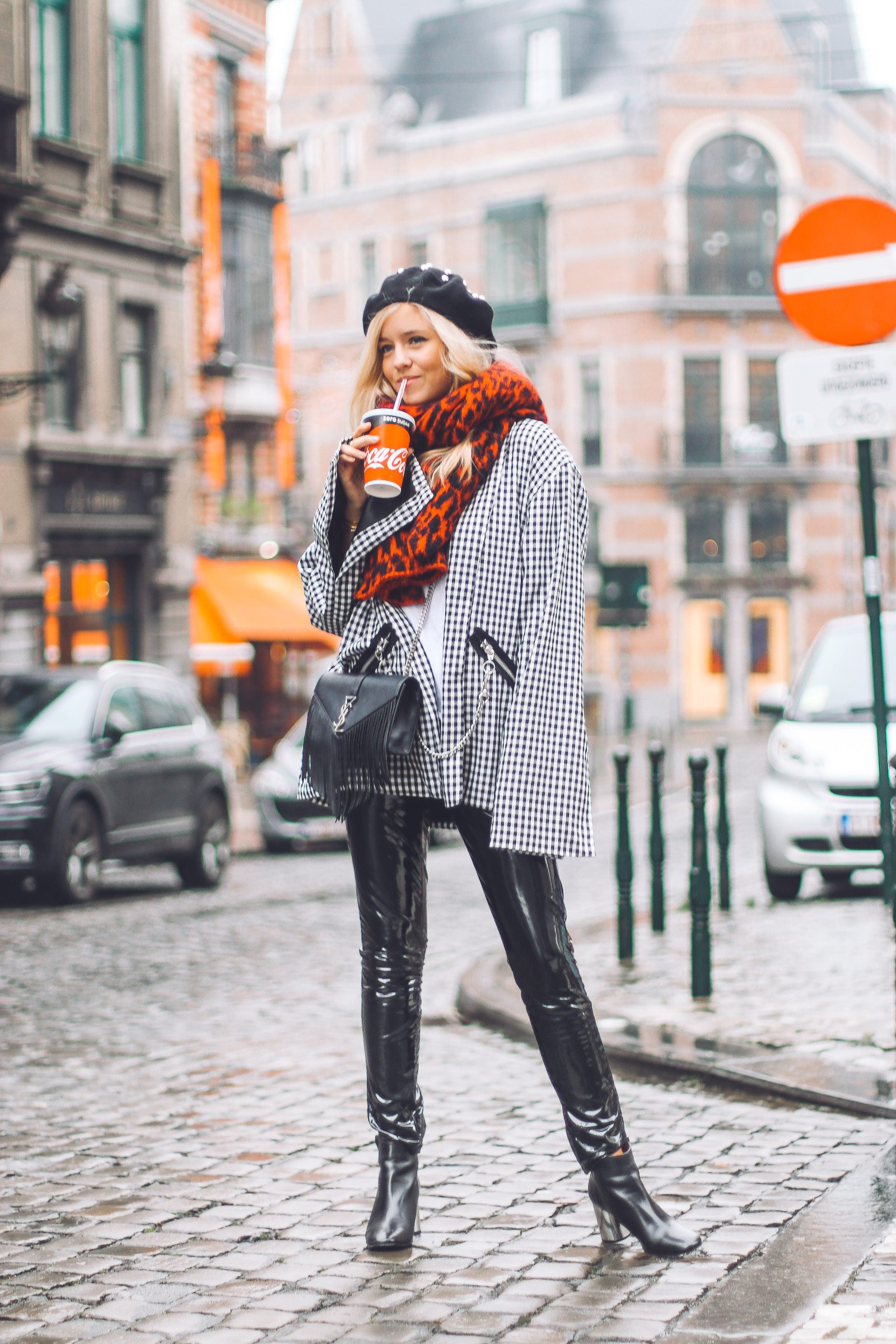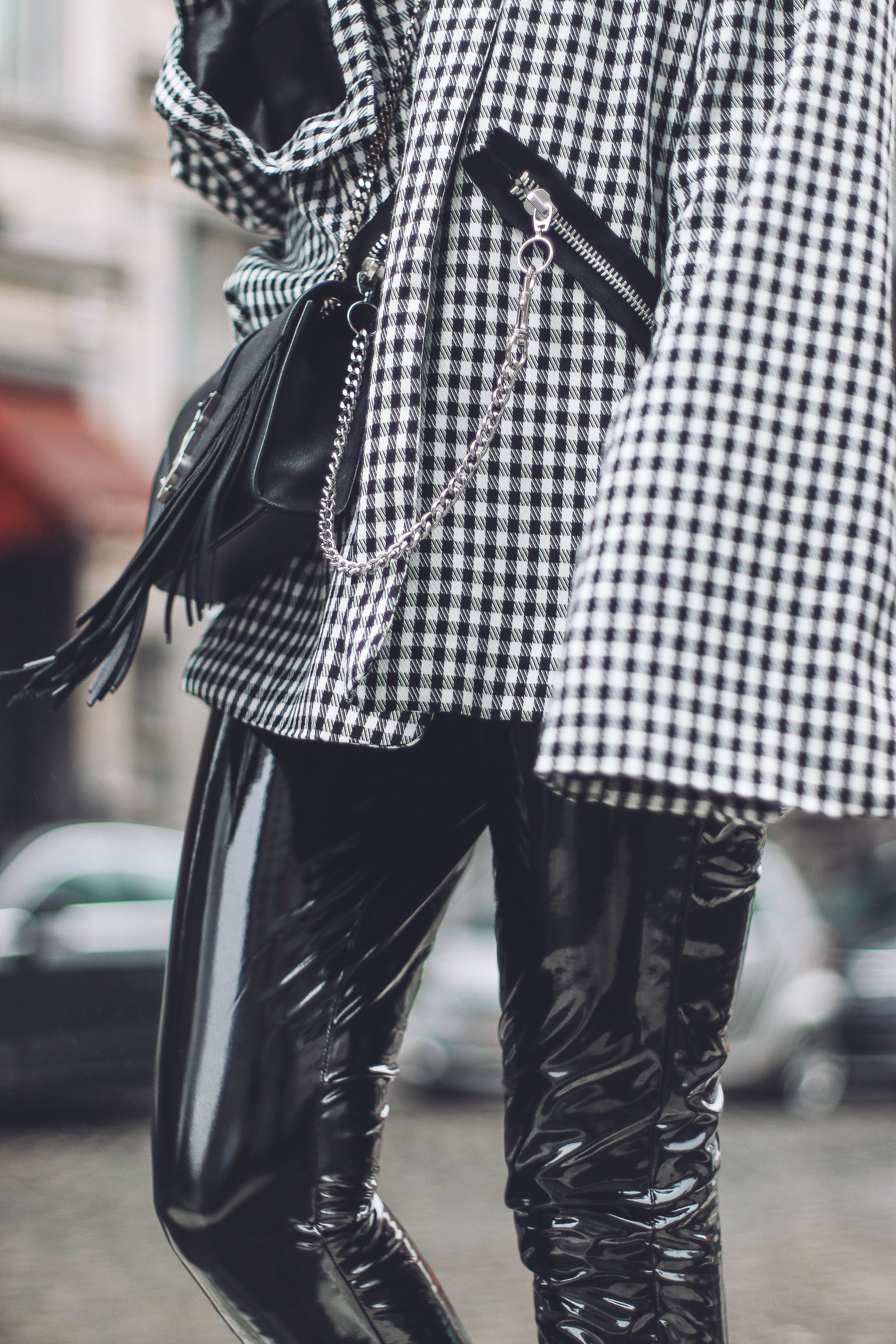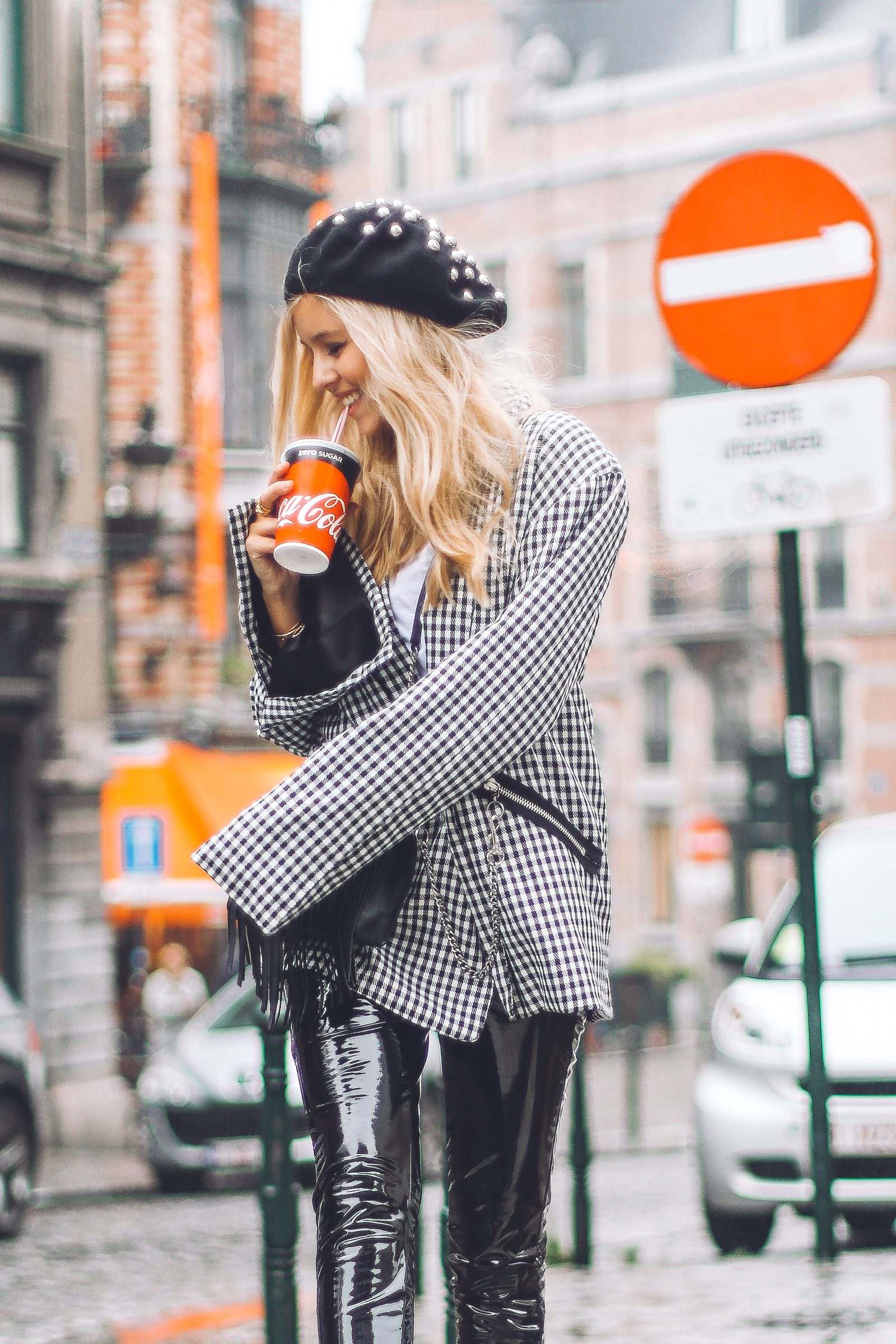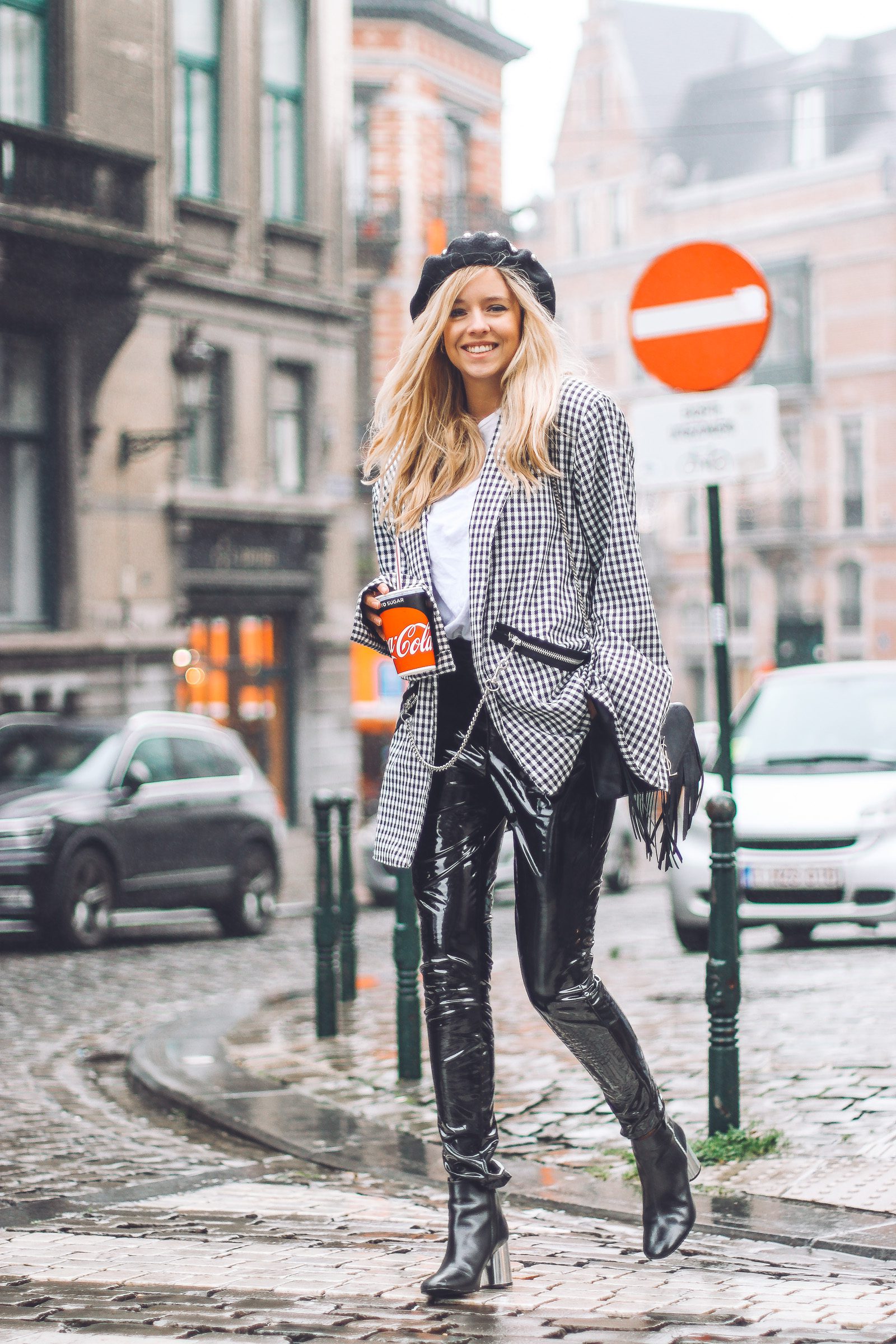 [show_shopthepost_widget id="2970745″]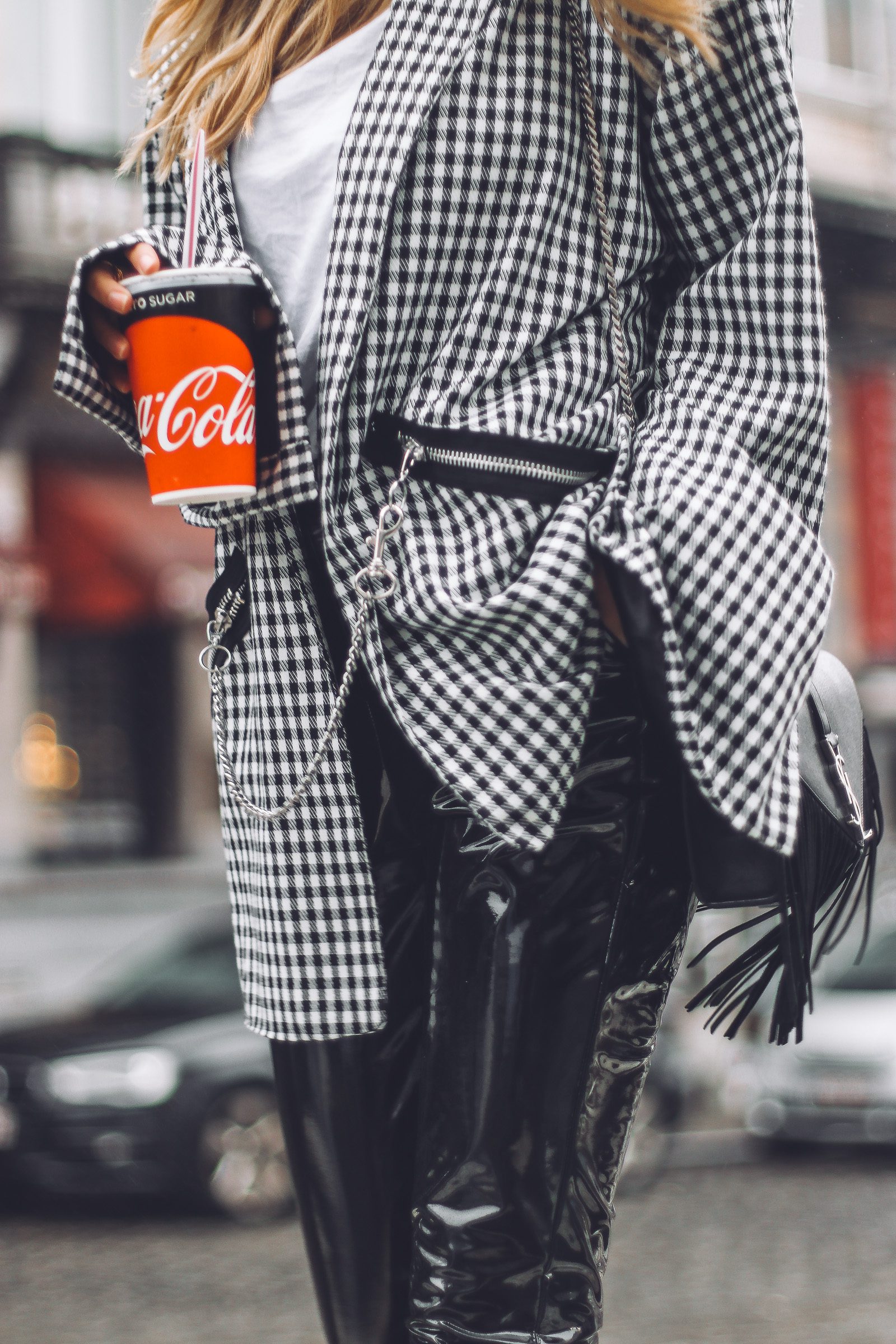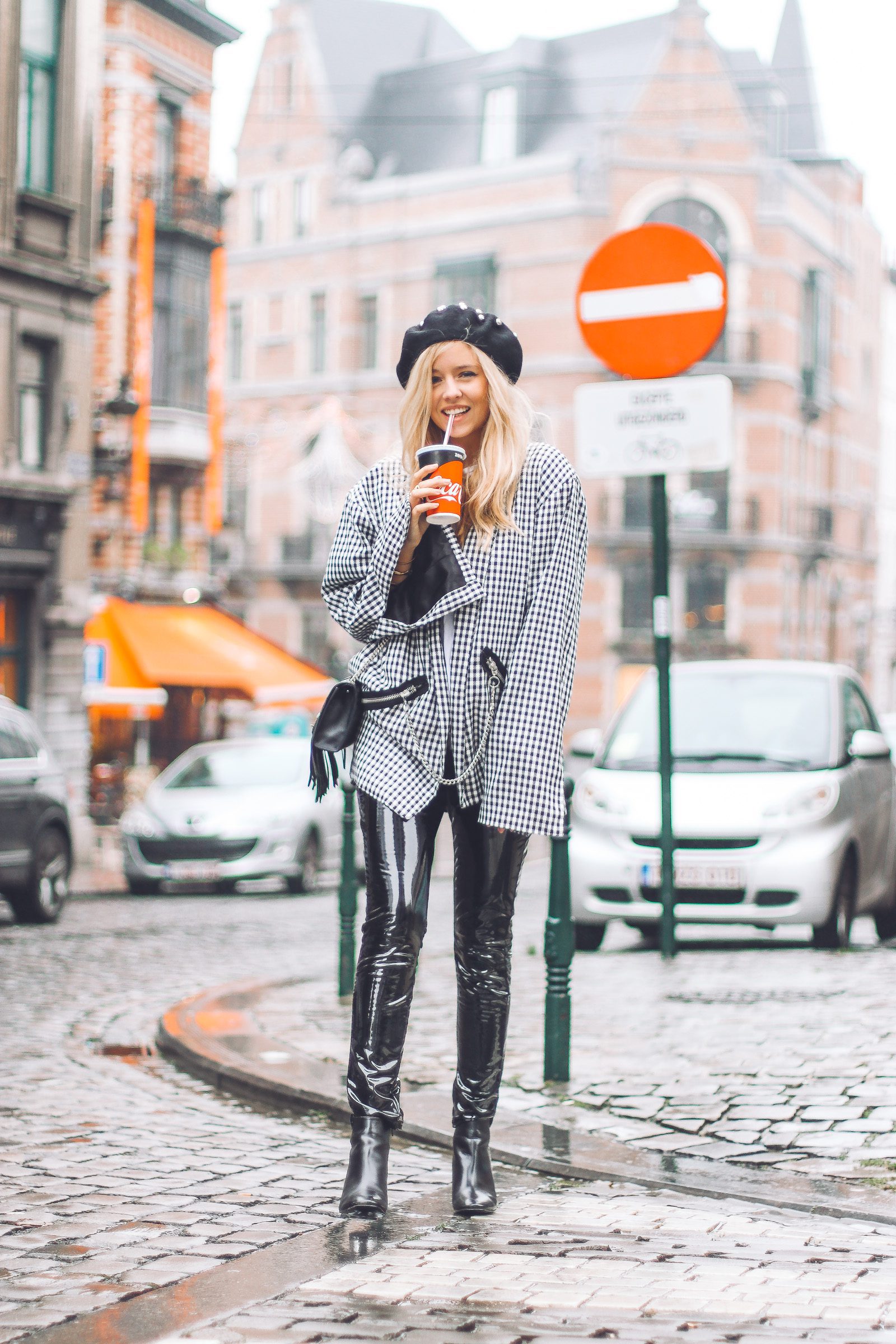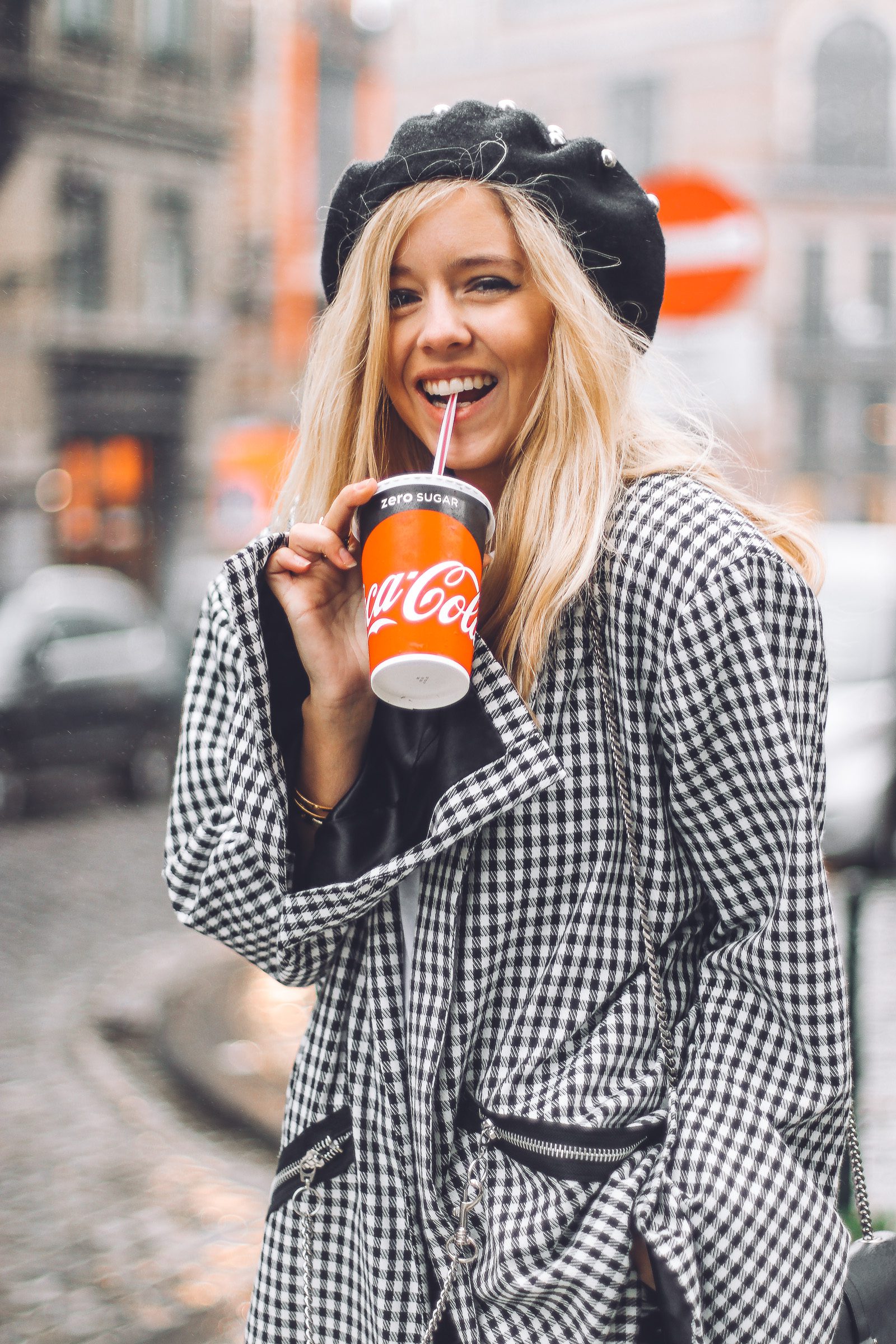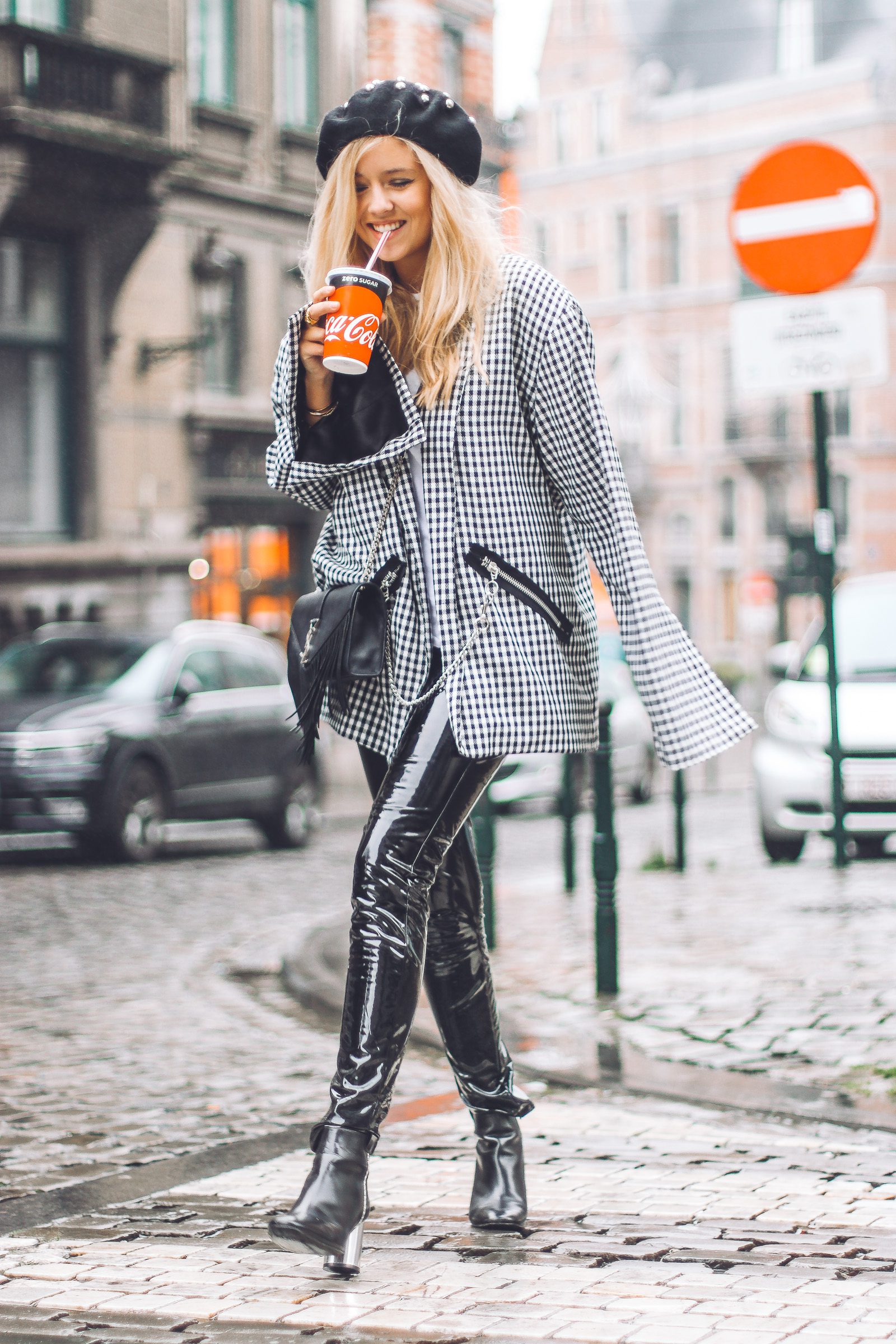 [show_shopthepost_widget id="2970746″]