The power of basics: black boots outfit
Black boots outfits are my easy way out, they just never disappoint. Today, I'm showing you a look that I shot a while ago but, as you can see in the title, will never be old fashioned. This outfit is composed of several of my favorite basics, that have been with me for a long time. First up are my synthetic leather pants from Mango (last year's collection). You know, these are the kinds of pants that go with everything and only get better with time. To be honest, these pants are my all time favorites. They got a little looser with time but that doesn't make them any less cool. If anything, it adds a cool touch that I really like. On my feet, a pair of Zara boots that I bought last year too. It's THE pair of boots I can always rely on when I have a big day planned and I have to walk everywhere. They are so comfortable and also very chic even though they are "only Zara"… a great find I wear all the time. Unfortunately, those exact pieces aren't available anymore, but I've put together a selection of similar pieces. You can shop them below!
For the rest of the look, I'm wearing an oversized and "destroy" sweater bought last season at Asos and a pretty bomber made of blended wool from My Sunday Morning, one of my favorite French brands! As accessory, I'm wearing the "Paris" bag, from Clio Goldbrenner (on his way to becoming a new basic in my wardrobe).

Vest My Sunday Morning (size M, new co) (*) ♡ Sweater Asos destroy (old co, size M) ♡ Synthetic pants Mango (old co, size S) ♡ Boots Zara (old co, pointure habituelle) ♡ Bag Clio Goldbrenner (new co) (*) ♡ Necklace Zara (old co)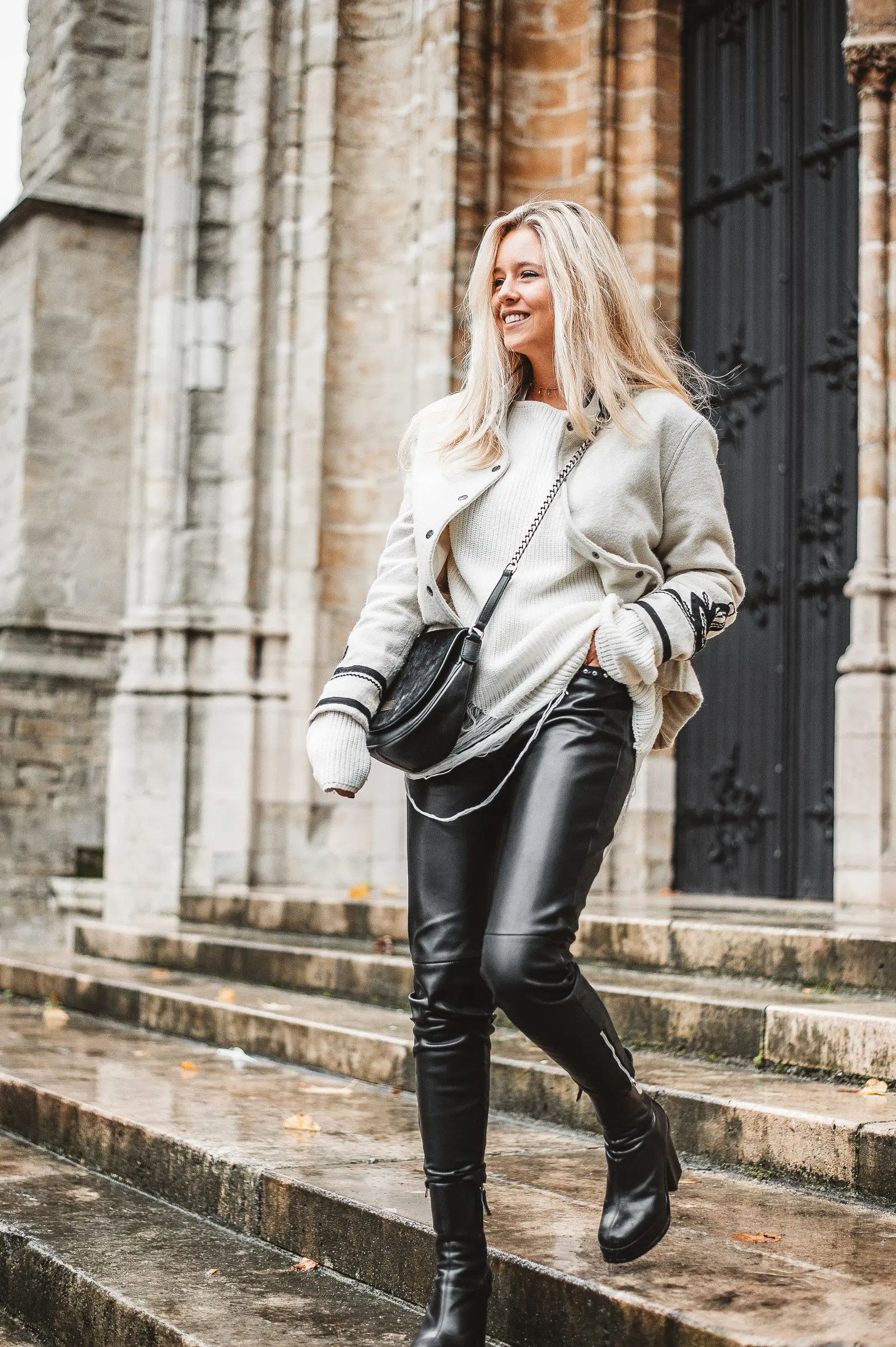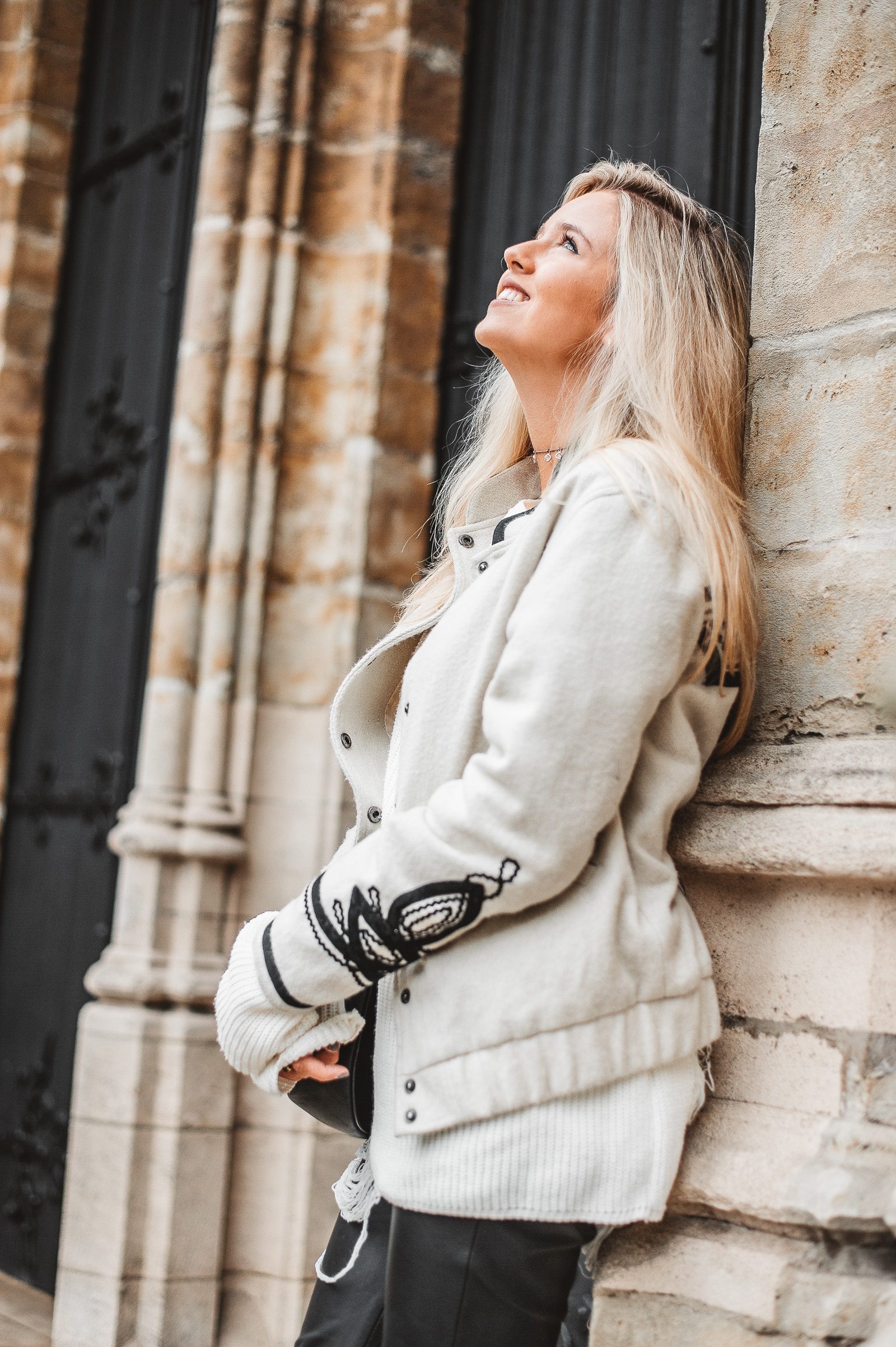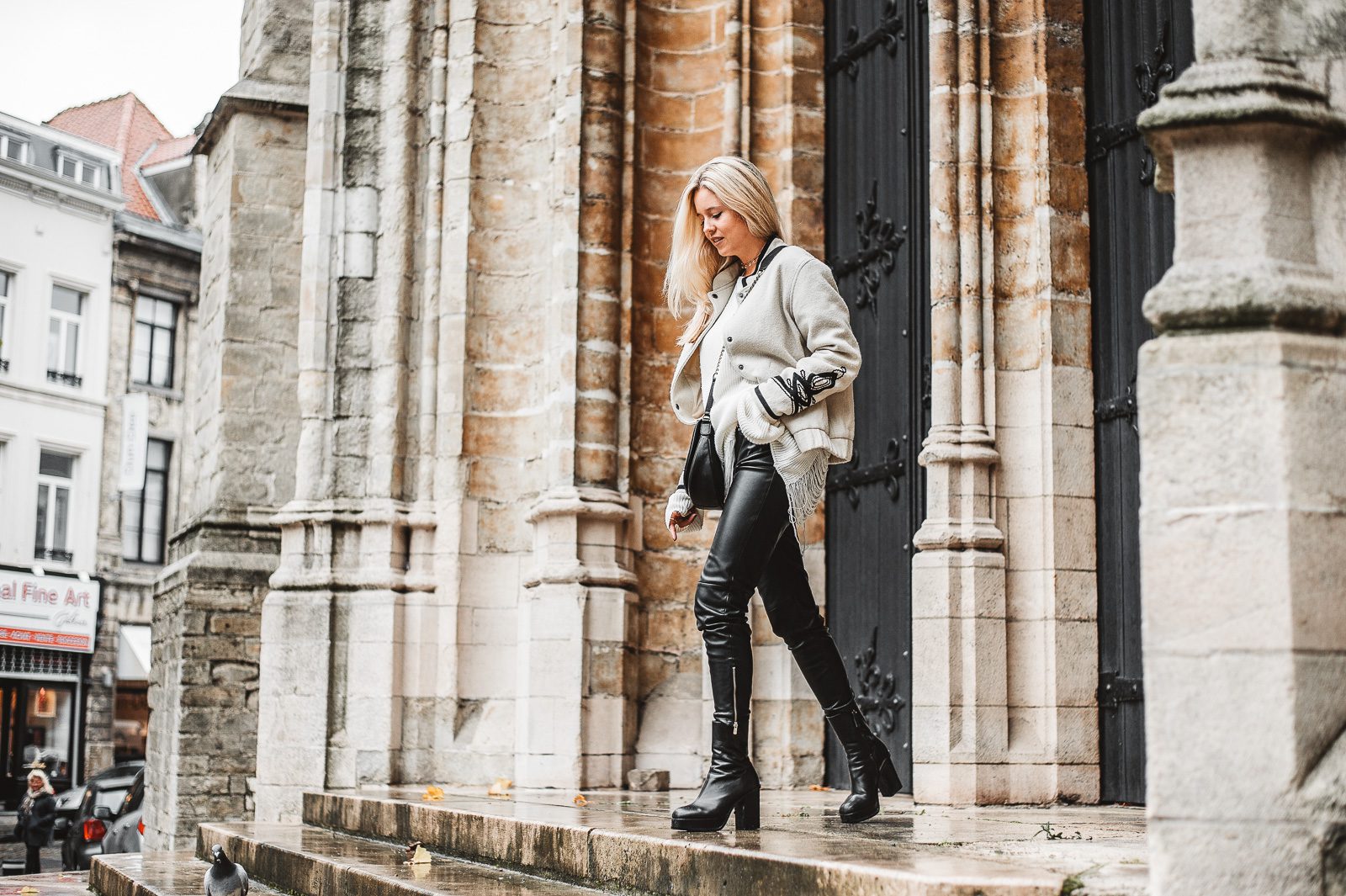 [show_shopthepost_widget id="2965002″]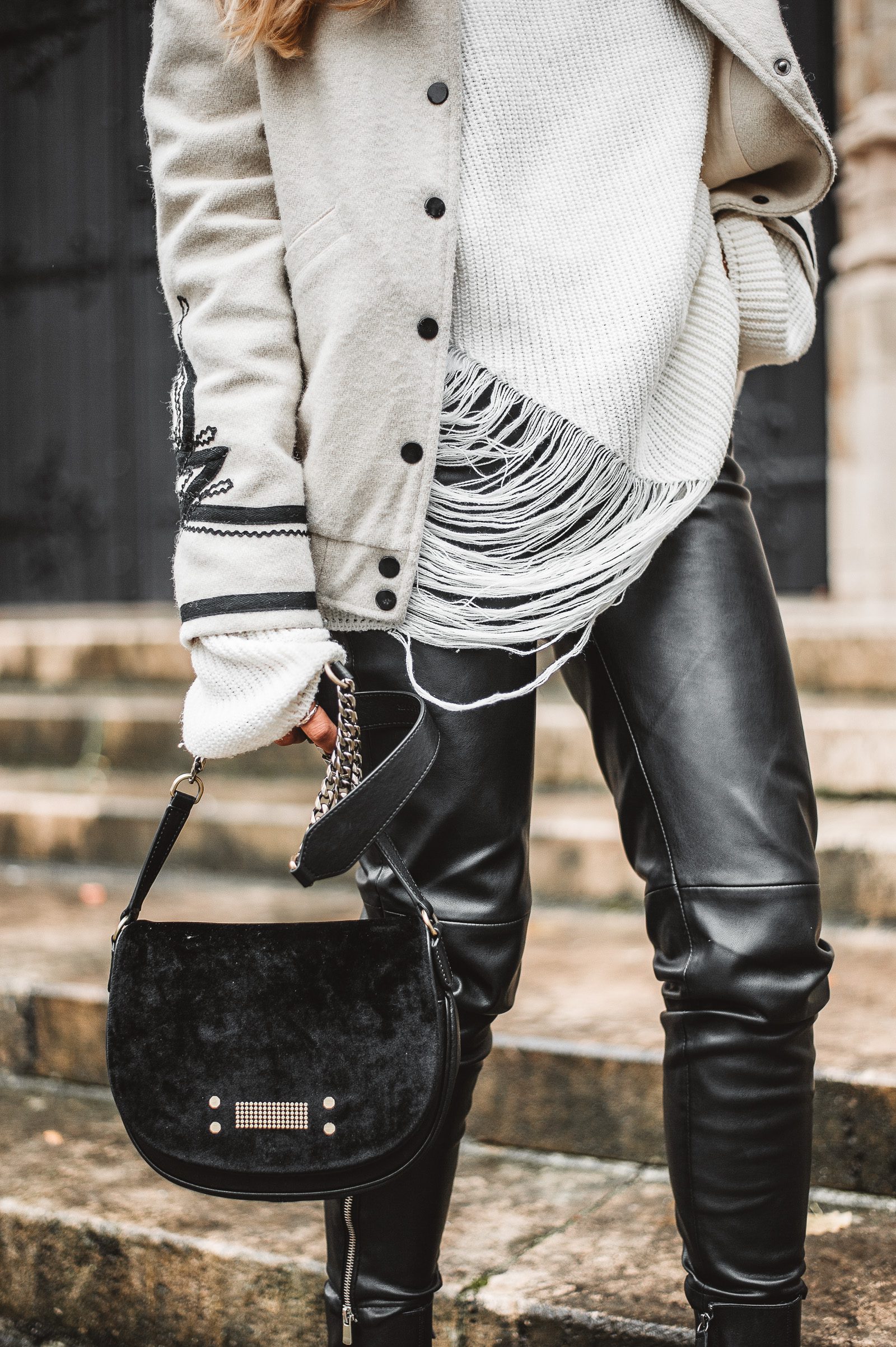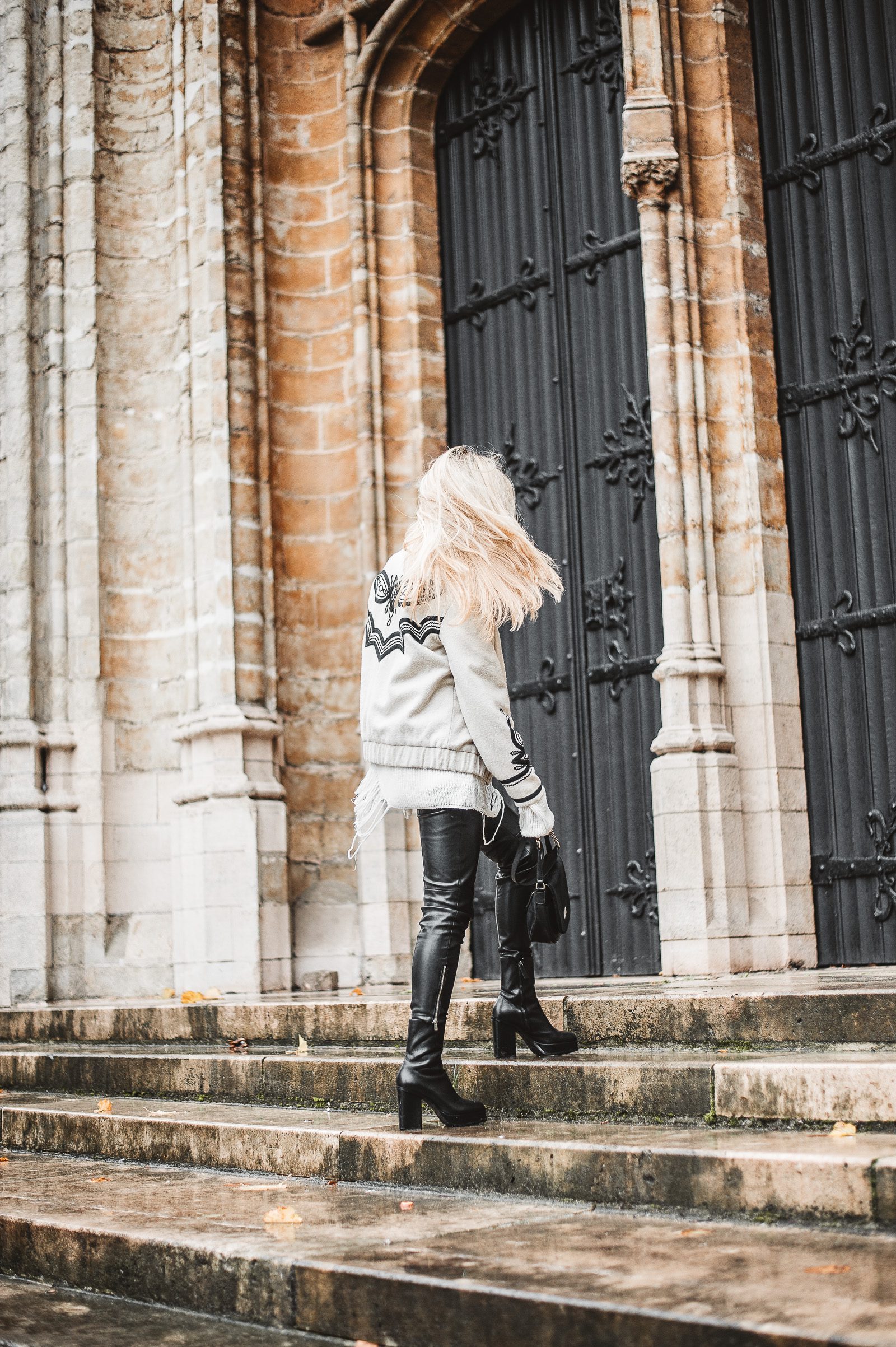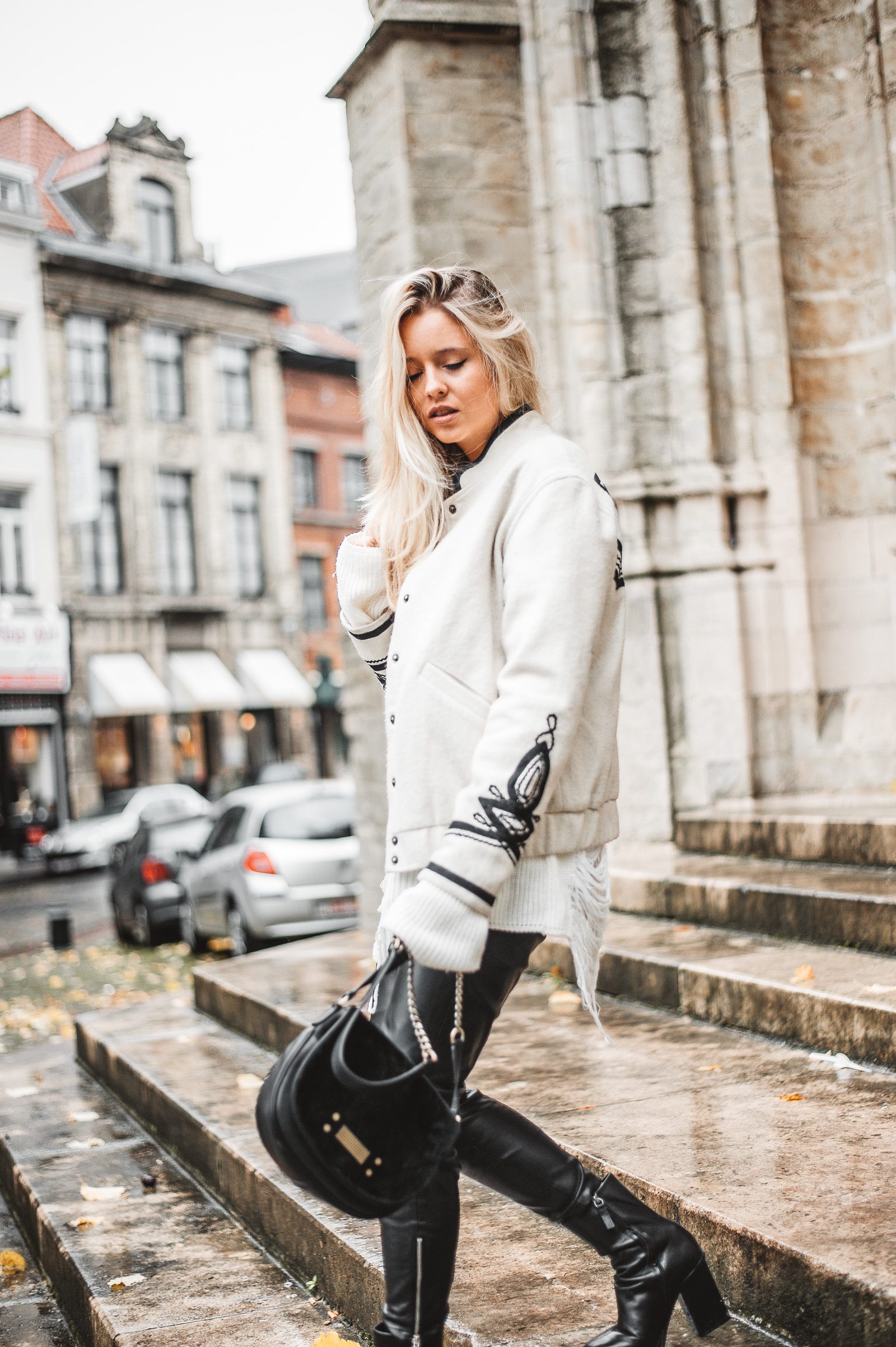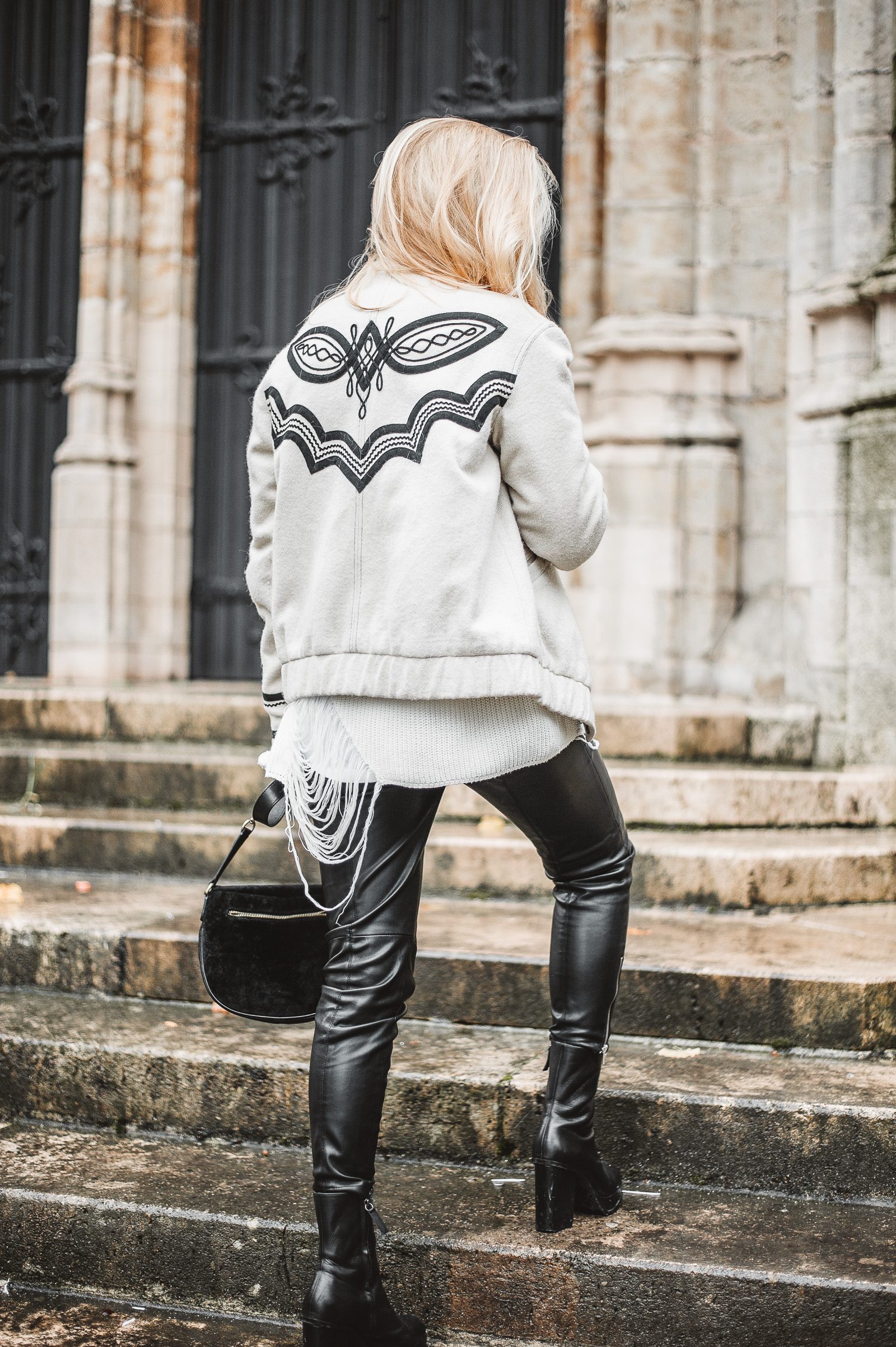 [show_shopthepost_widget id="2965003″]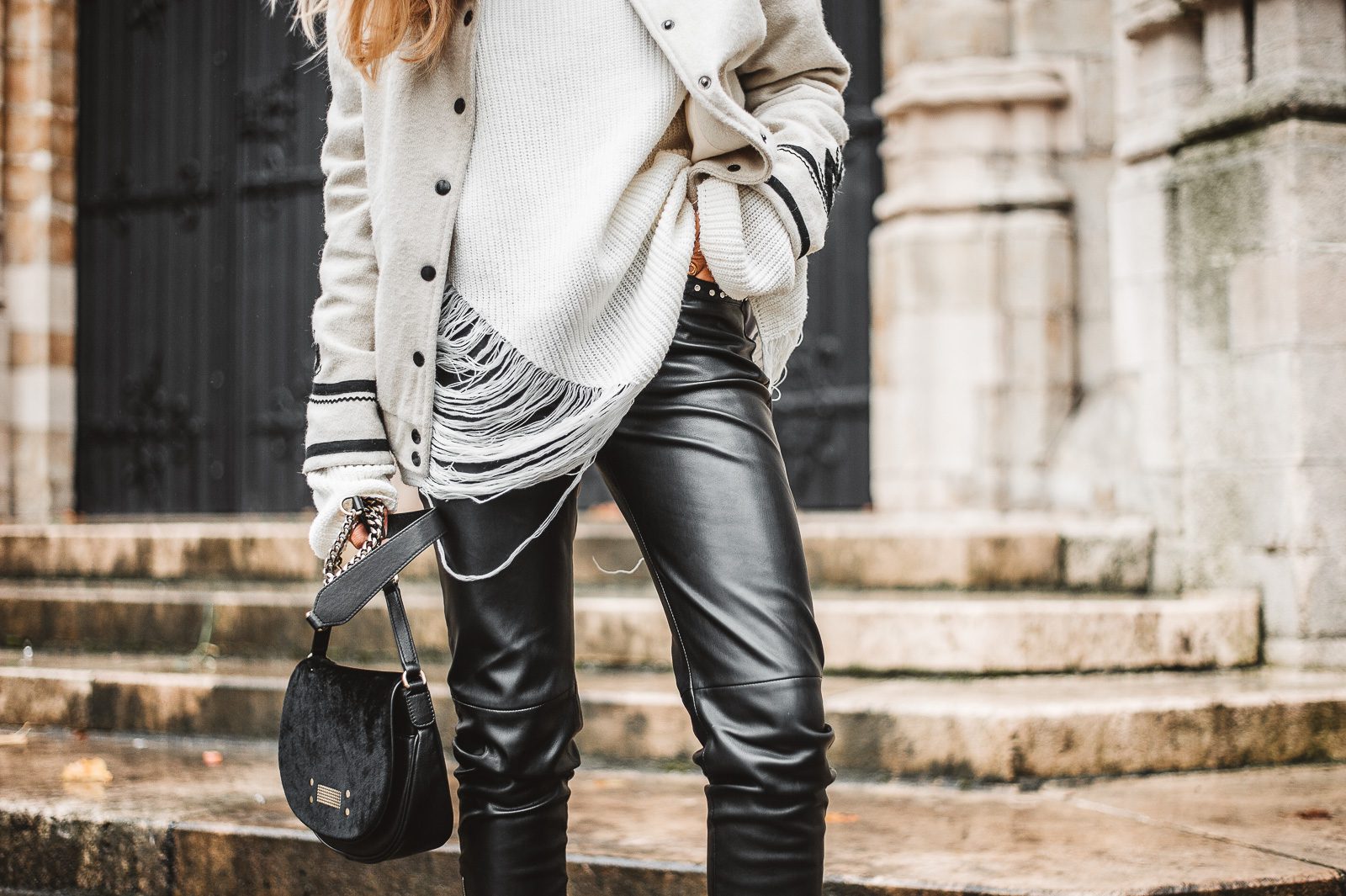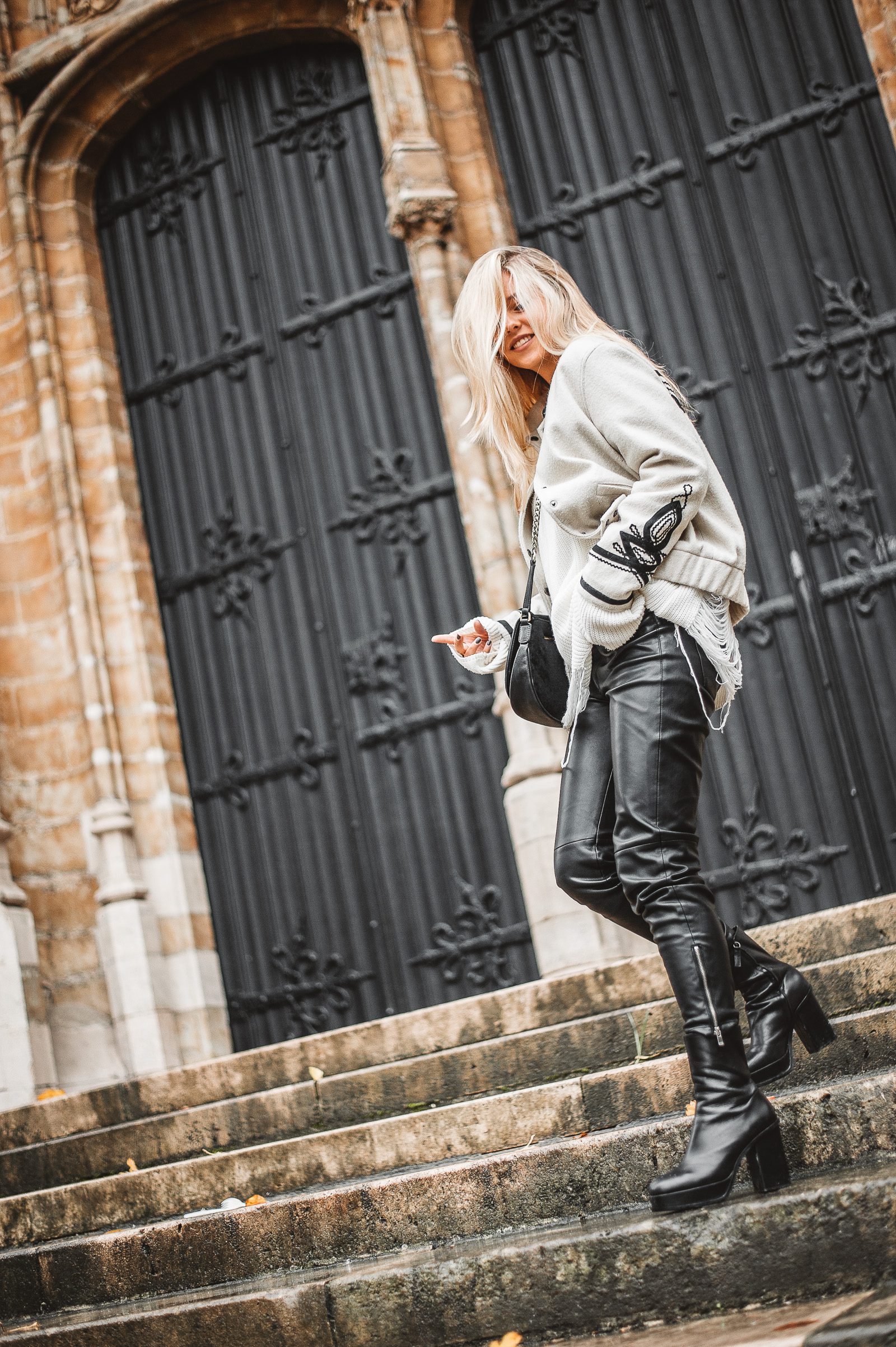 [show_shopthepost_widget id="2965012″]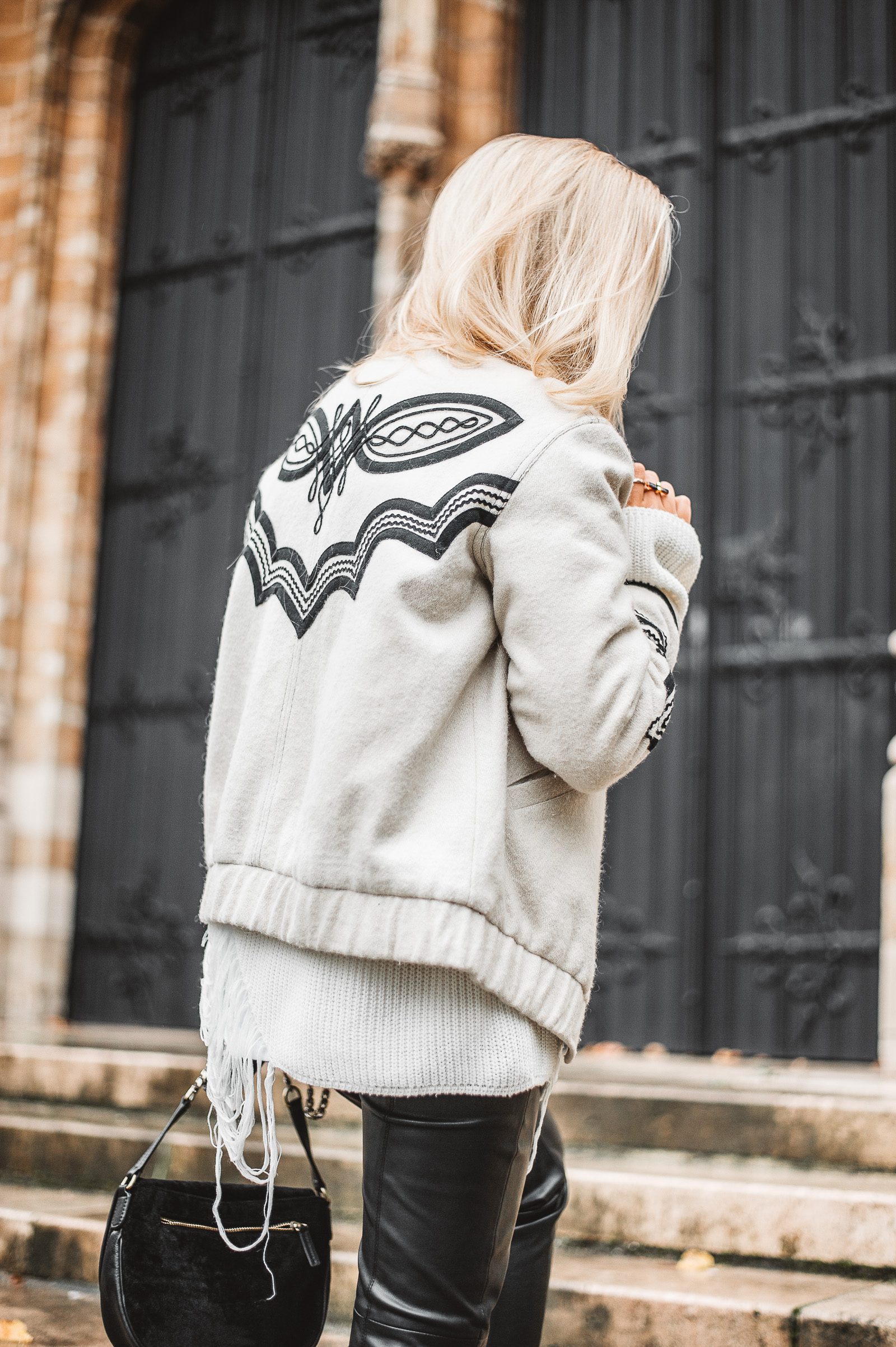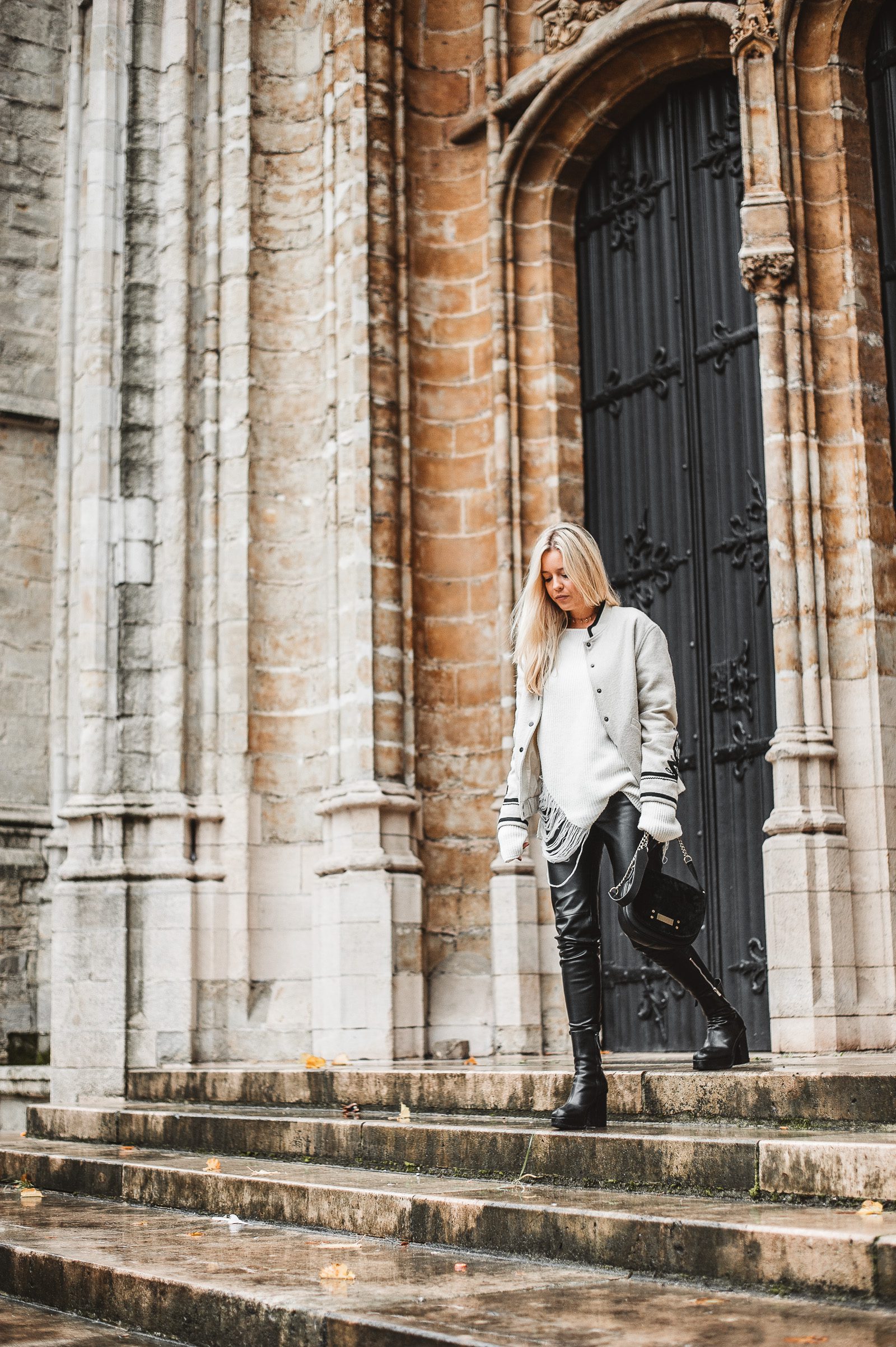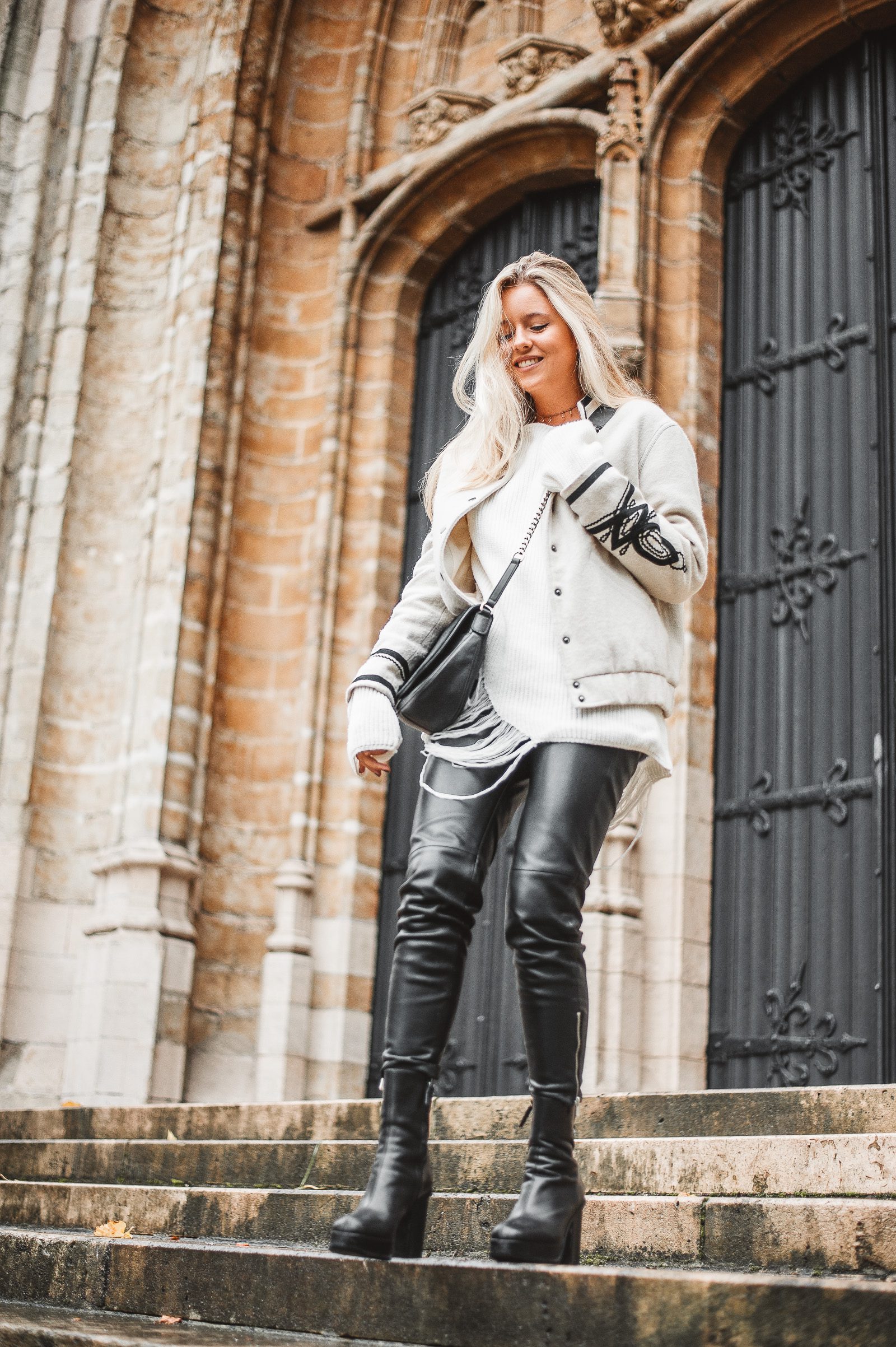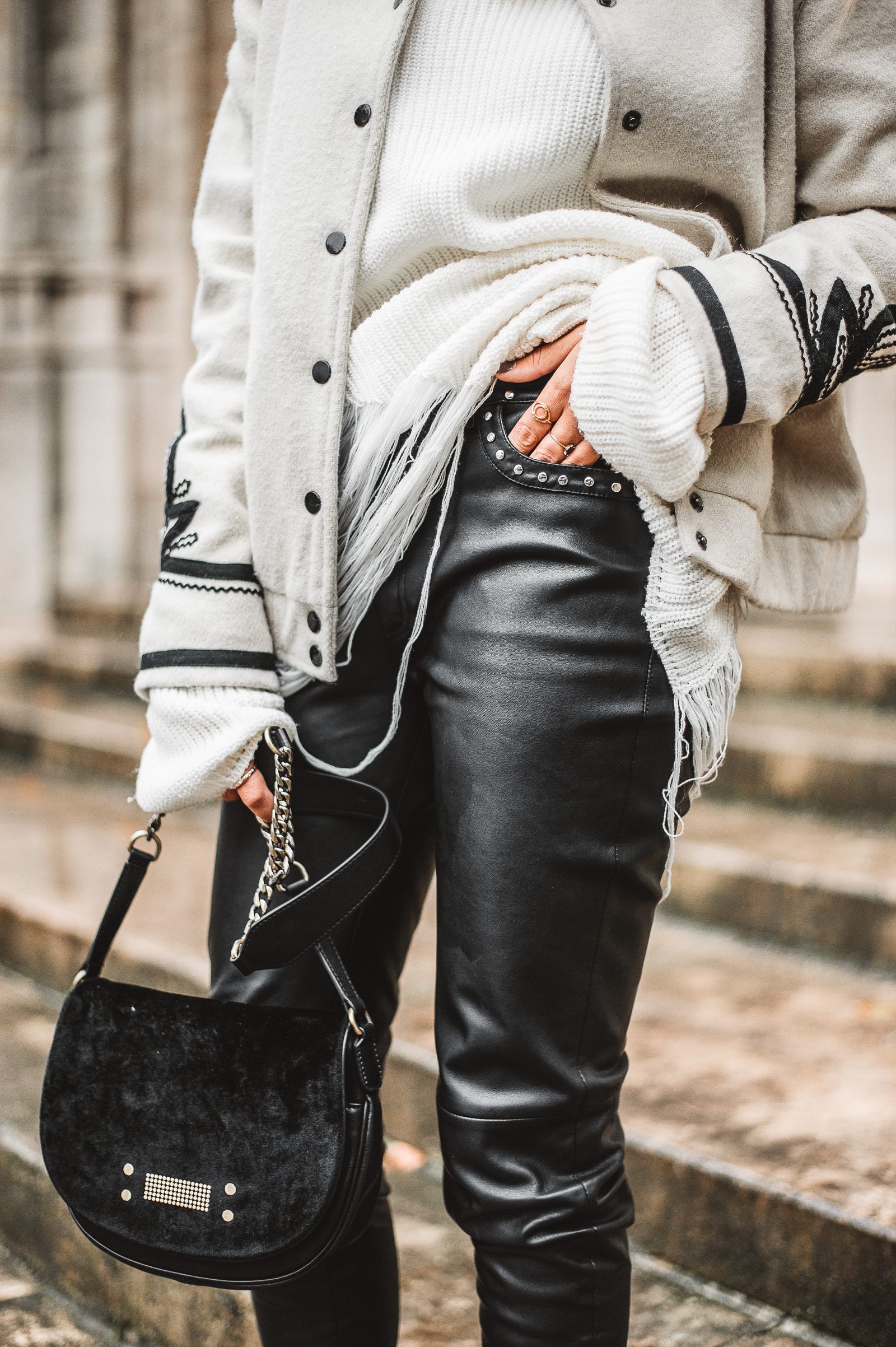 If you like this outfit, feel free to say so in the comments! Also, have a look at this outfit!