3 cocktail ideas for a fun dinner party!
I'm always looking for new cocktail ideas. For the Holiday season, Martini produced a special limited edition of its Prosecco: the Martini Collezione Speciale Prosecco. A beautifully designed bottle with luxurious gold colors. The bottle really is the perfect accessory to your New Year's Eve table! Its refined taste reveals notes of exotic fruits and floral touches, which will definitely be a hit among all your guests. But, to spice things up a bit, I've put together 3 recipes of cocktails you can make with the Martini Collezione Speciale Prosecco. To keep it simple but tasty, I've chosen cocktail recipes that are easy and consist of ingredients you probably already have at home.
Cocktail #1
1/4 sparkling water infused with elderflower, 3/4 Martini Prosecco Speciale
Add 2-3 drops of lemon and some lemon zest
Then add some edible flowers to cheer it up!  Tip: you can make ice cubes with the edible flowers inside, it's even prettier!
Finish it off with some fresh raspberries and/or thyme sprigs to add more color & taste
Cocktail #2
1/4 orange juice
Add a teaspoon of lemon juice
Add some lemon and/or orange zest
Add a teaspoon of sugar
Stir well
Add 3/4 of Prosecco Martini Spéciale, then add some thyme sprigs to decorate
Cocktail #3
Make rosemary sirup : bring 1L of water with rosemary sprigs to a boil during 7 to 8 minutes, then take it off the heat and let it rest for 20 minutes. Take the sprigs out, put the heat back on while adding 500 grams of sugar, reduce until you get a sirupy consistence (+- 15 minutes)
Add 1/4 of clementine juice
Add a tablespoon of lemon juice
Add 2 tablespoons of rosemary sirup (or more according to your taste!)
Add a teaspoon of sugar
Stir well
Add 3/4 of Prosecco Martini Spéciale and some rosemary sprigs for decor
I hope this gives you some inspiration for your (holiday) parties and I wish you a sparkly 2018!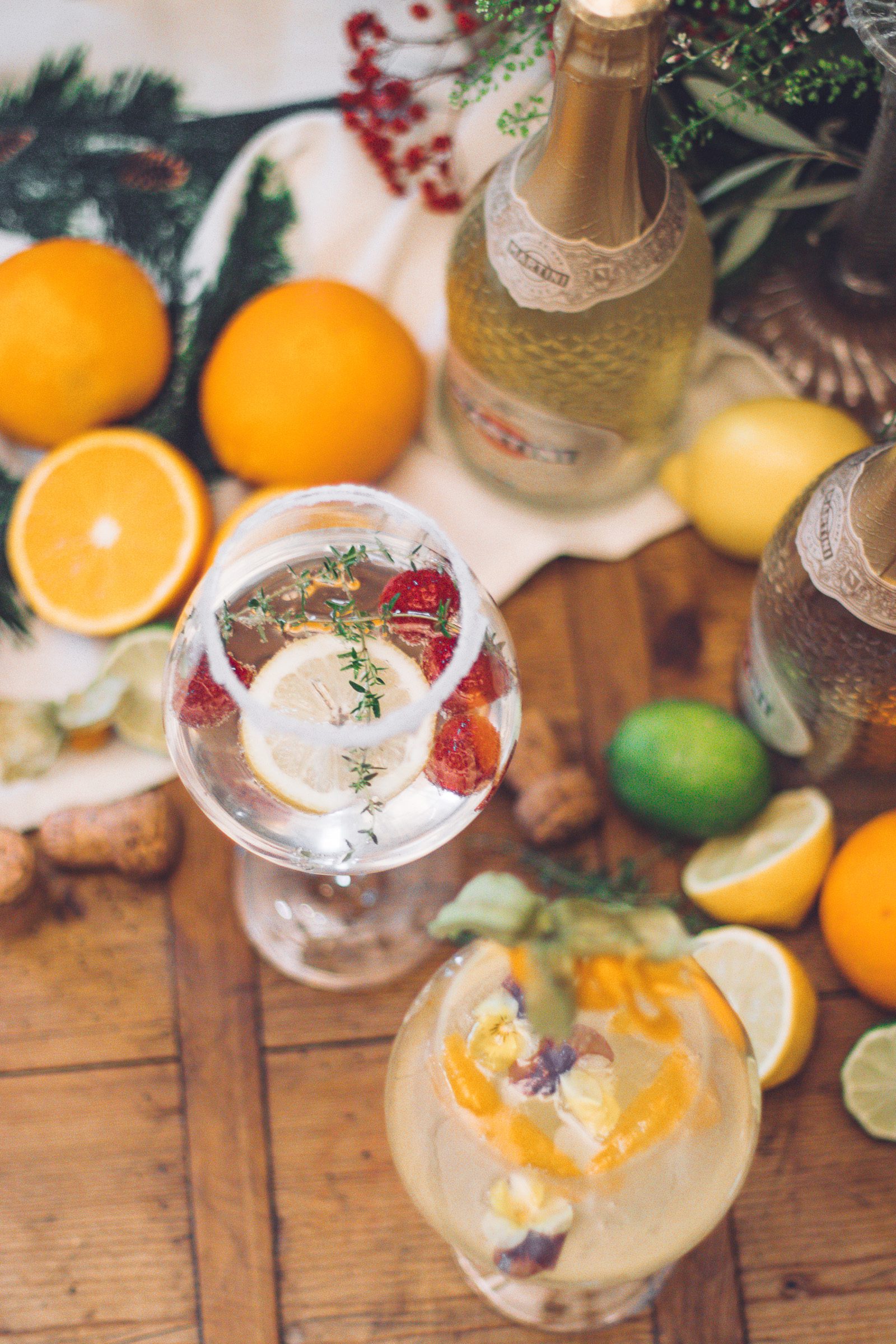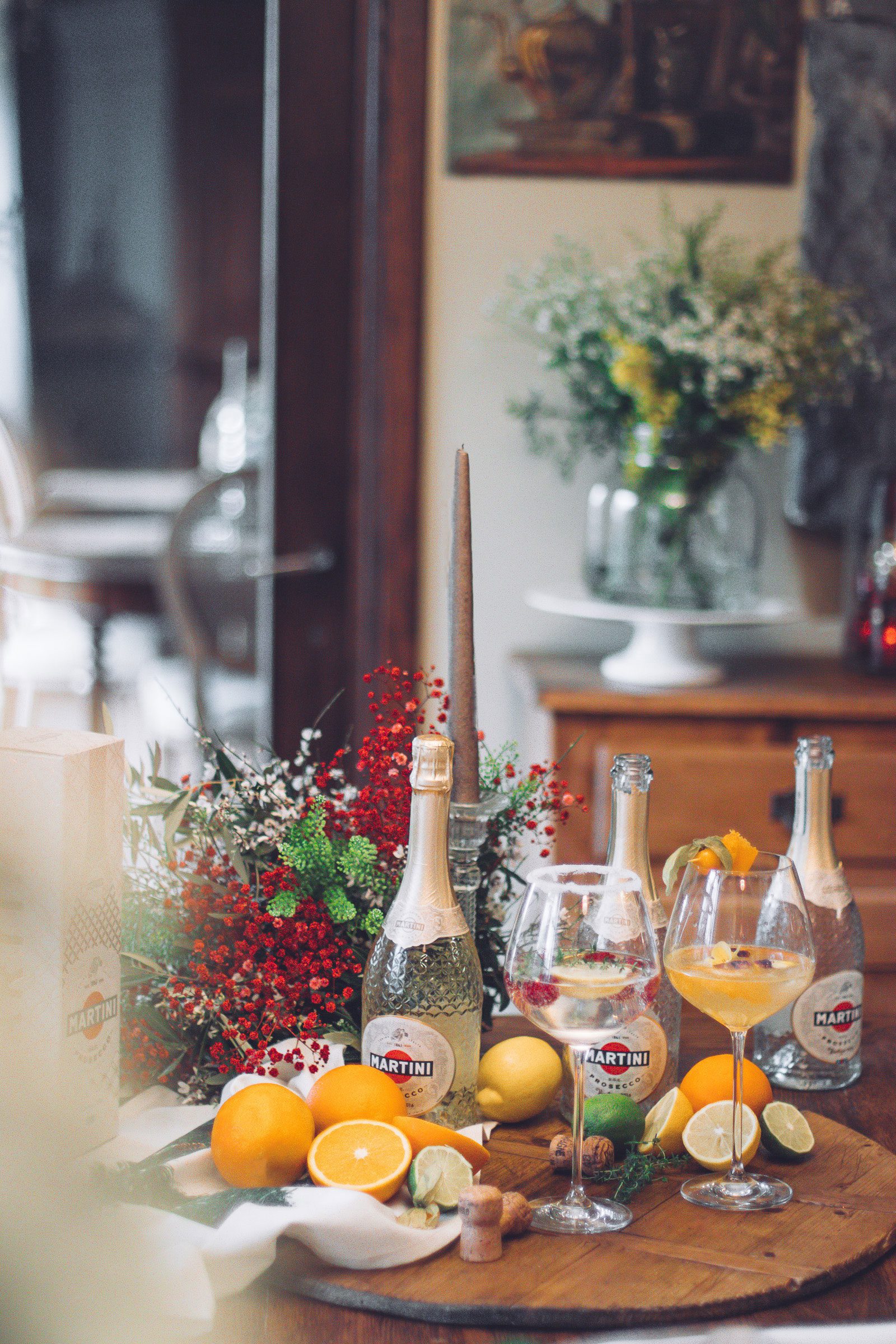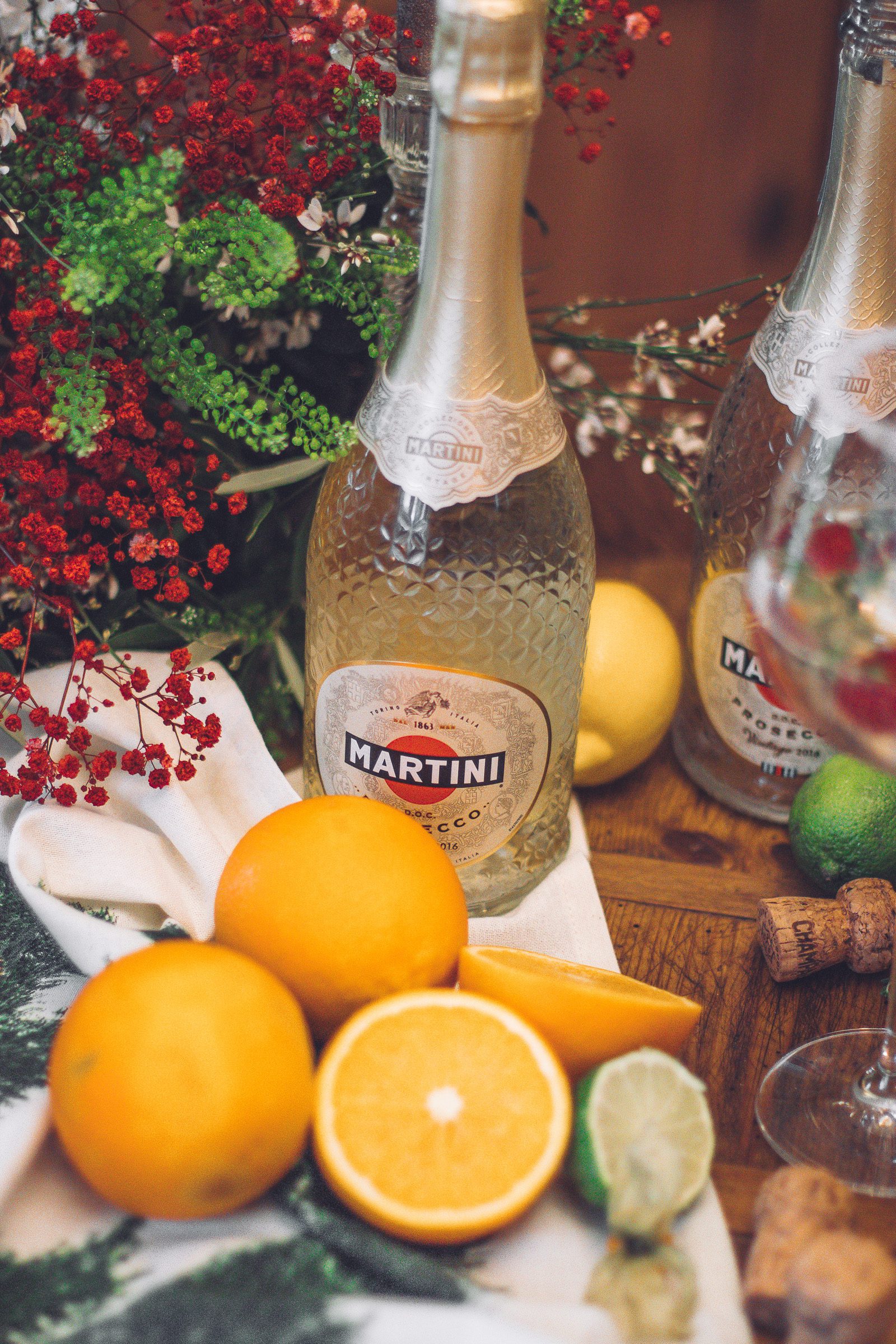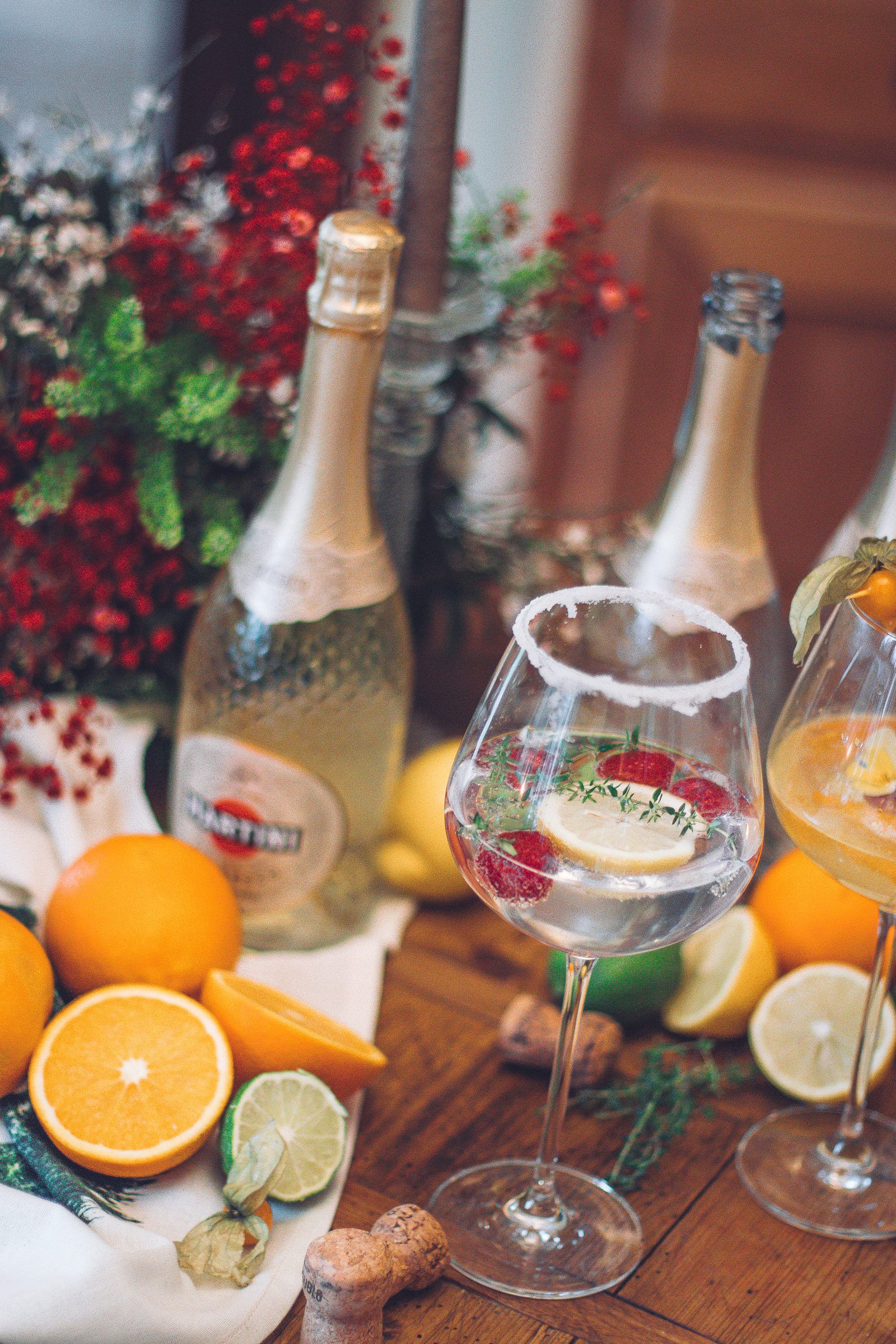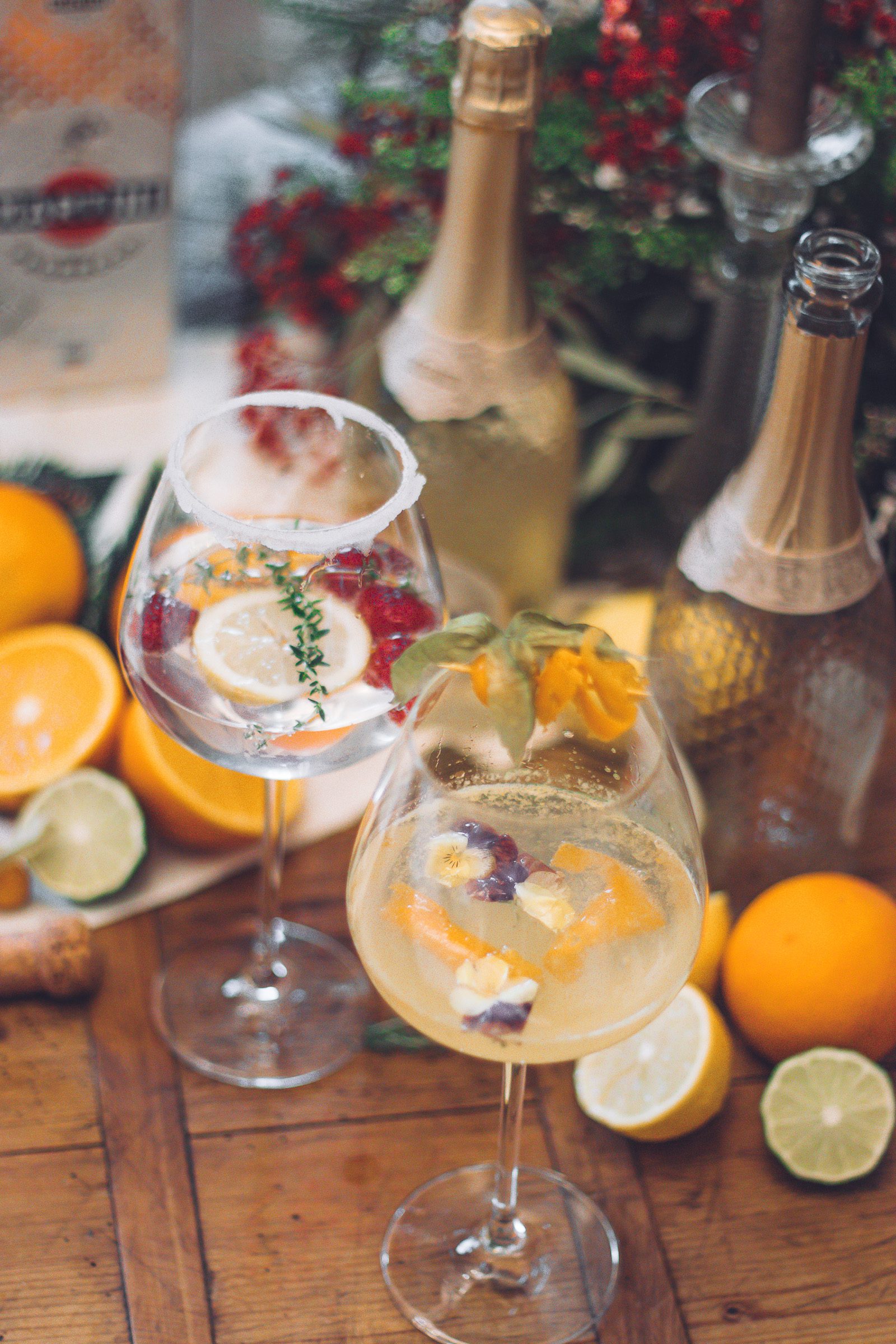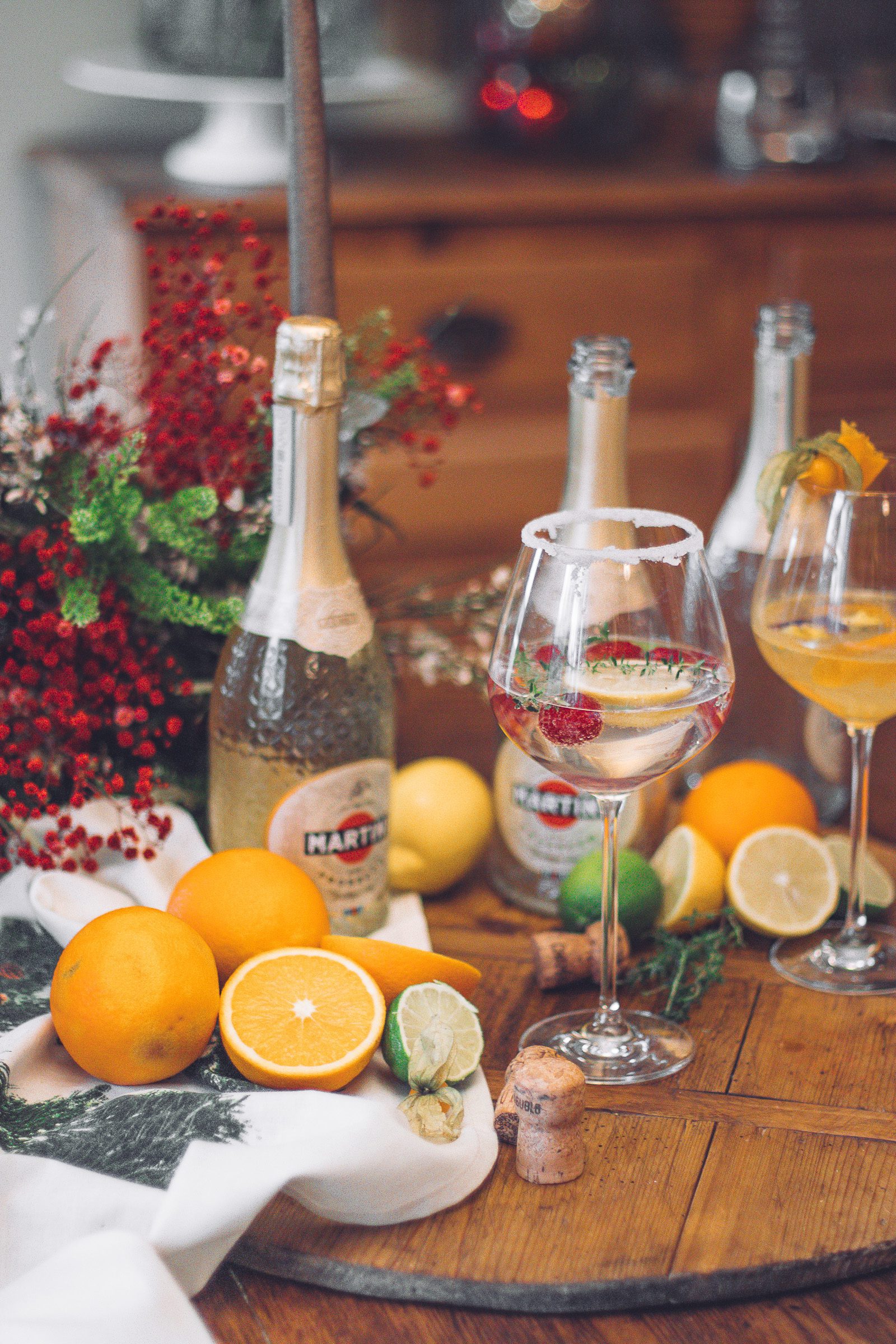 * article sponsorisé par Martini
EnregistrerEnregistrerEnregistrerEnregistrer
EnregistrerEnregistrerEnregistrerEnregistrer
EnregistrerEnregistrer