Exhibitions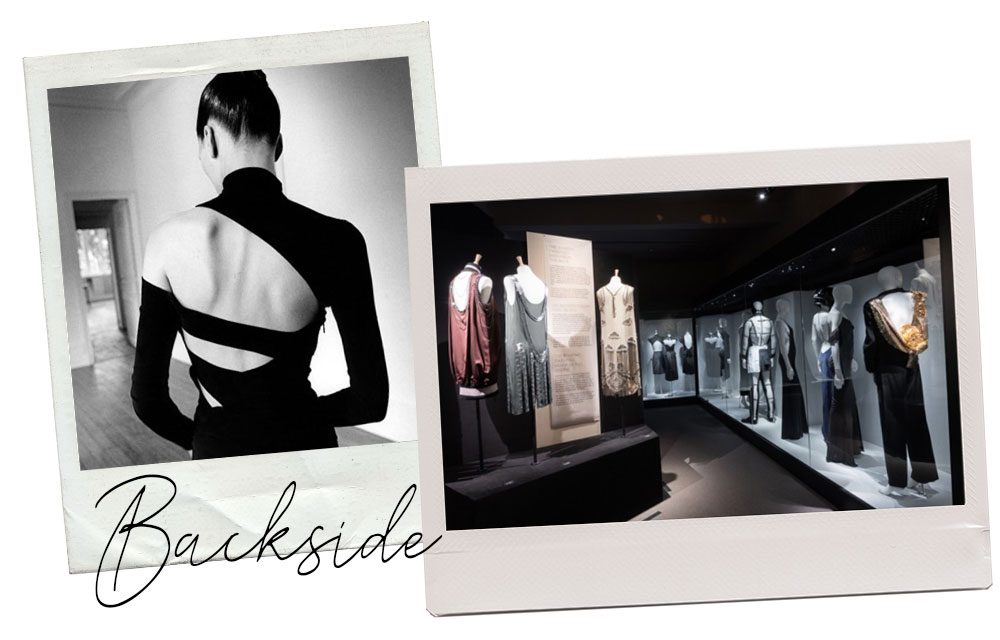 Back Side – Fashion From Behind : The museum of Fashion and Lace worked with the Palais Galliera, fashion museum of Paris, to create this unique exhibition in the center of Brussels. It puts forward the 'backside' of fashion through garments and accessories dating from the 18th century to today. The exhibition also presents an "exceptional collection of clothing and accessories from the 18th century up to the present day. By bringing together pieces from both museums and fashion houses with roaring names such as Chanel, Jean-Paul Gaultier, Elsa Schiaparelli, Azzedine Alaïa and Martin Margiela."
Museum of Fashion and Lace
Rue de la Violette 12
1000 Bruxelles
Tél. : +32 2 213 44 50
Entry from 0 to 8€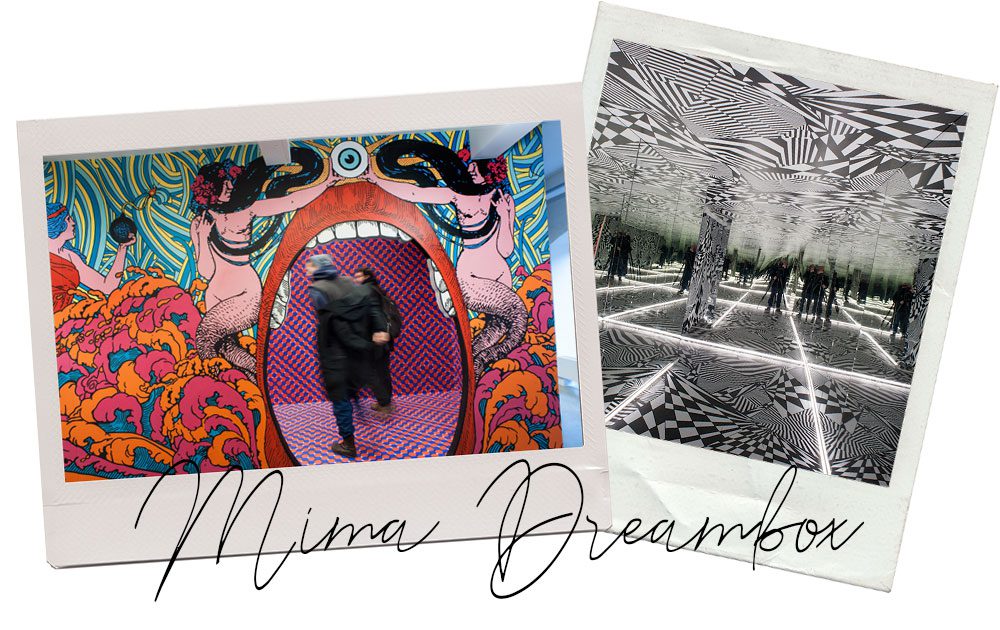 Dream Box : The museum of urban art, Mima (Molenbeek) is currently putting on an exhibition that invites you to step in a magical and almost parallel universe. You'll experience psychedelic pieces and a room that reminds us of Yayoi Kusama's famous "infinity room". You can also enjoy night opening with a dj & cocktails until 10PM! Date nigh idea: walk 3 minute to Kumiko to grab a bite afterwards (read below)!
Mima Museum
39-41, Quai du Hainaut
1080 Brussels, Belgium
+32/472.61.03.51
[email protected]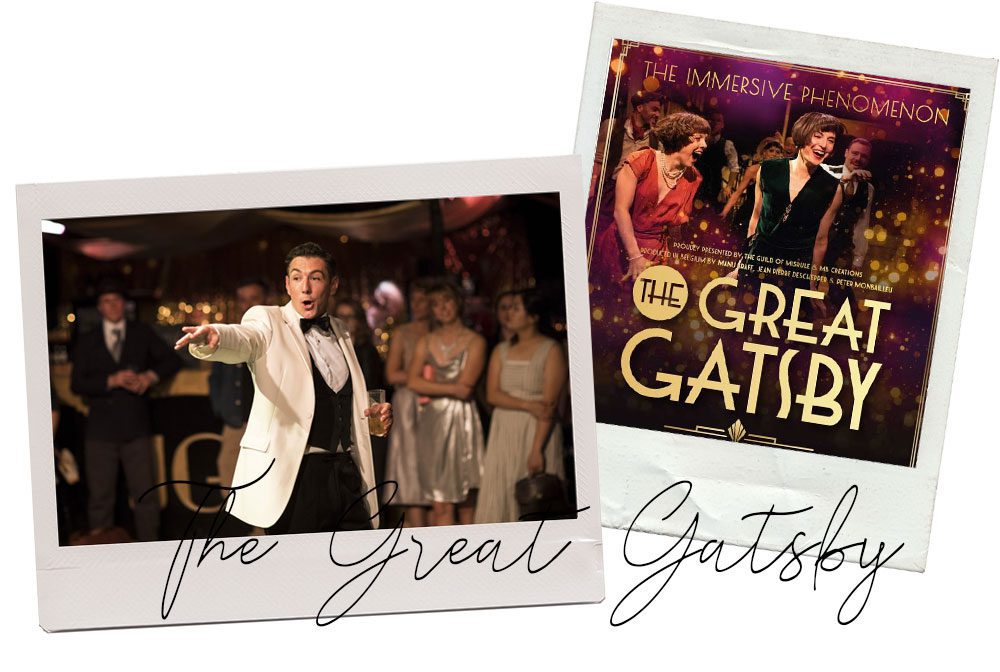 The Great Gatsby : immerse yourself in this interactive show of Fitzgerald's most iconic book. Have an incredible experience going to different places with the actors and stepping into a character's role for the night. "Expect to be plunged deep in to a world of 1920's jazz, cocktails and excess in an 'extraordinary' (The Stage) production of F Scott Fitzgerald's seminal tale of lust and liquor."
The Great Gatsby
In Brussels from April 14th to May 19th
Secret Location
59€ pp
Affordable Art Fair : from March 15 through 17, discover art at any price! The Affordable Art Fair (AAF) is a fair that travels around the world and stops by Brussels this month for its 11th edition! More than 1000 contemporary art designers will expose and sell their pieces for prices ranging from 75€ to 7500€. A must-do for art aficionados.
Affordable Art Fair Brussels
Tour & Taxis, Avenue du Port 86C
1000 Bruxelles
Friday 15 March      12.00 – 22.00
Saturday 16 March  11.00 – 19.00
Sunday 17 March    11.00 – 19.00
Entry from 8€ and 20€
Eat
Kumiko : This is a Japanese restaurant, but a real Japanese one, no sushi allowed! On the menu you'll find Ramen, Donburi, Gyoza, burgers,…pair with a delicious cocktail or one of their signature gin tonics. Great ambiance, stylish decorations & soft prices! Cherry on top: no need for reservations when you're under 7 people and the Happy Hour from Tuesday to Thursday with 3 free gyozas when ordering 2 drinks (miamiiiiii).
Kumiko
Rue d'Alost 7
1000 Bruxelles
Belgique
+32 476 84 12 86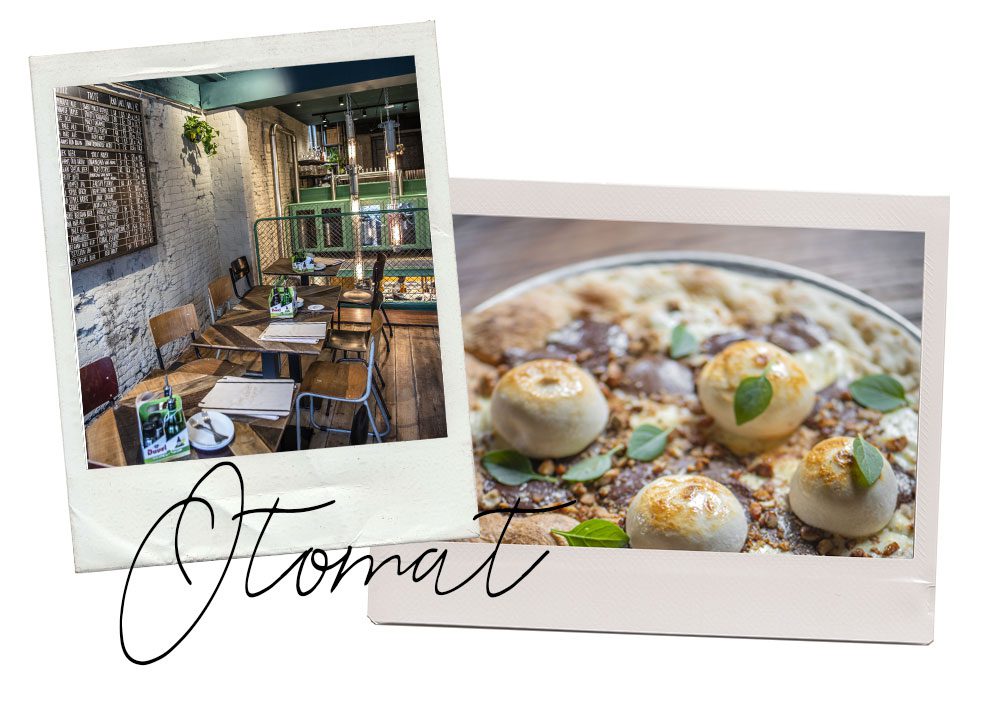 The newbie of the month : OTOMAT. This restaurant launches a new concept: pizza the Belgian way! Here, on top of regular pizzas, you'll find reinvented ones with a Belgian touch. You can eat a "chicon au gratin", "vol au vent" or "tomates crevettes" pizza…It's kind of weird, but is worth the try!! For our vegan friends, the restaurant also proposes a selection of vegan options. Tip: the lunch at 12,5€ consists of a pizza and a salad of your choice!
OTOMAT
Rue du Vieux marché aux Grains 6
1000 Bruxelles
02 303 91 91
From 9,5€ to 15,5€ per pizza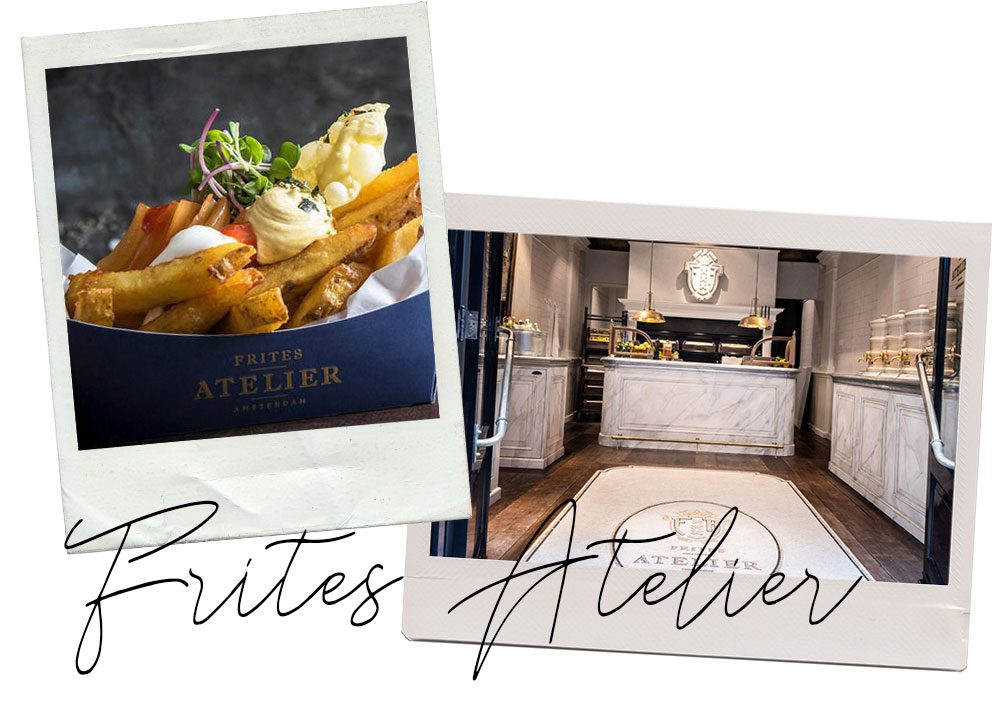 Other newbie : Frites Atelier. The Dutch Michelin Star chef Serio Herman opened his chain of luxury fries everywhere in the Benelux. This March 2nd, he's opening his 6th edition, here in Brussels! The concept is mouth-watering: gastronomic fries. A modern and elegant version of the classic Belgian snack.
Frites Atelier
32, Rue Sainte Catherine, 1000 Bruxelles
Opens March 2nd 2019
Another newbie, for brunch : Crème Brussels. This new spot is a "breakfast & lunch café" and has a brunch menu that is to die for: pancakes (all-day!!!!), avocado toast, poached eggs,…just writing about it makes me hungry. Prices are very affordable, the place is very trendy, no reservation necessary and the menu changes regularly, what else?
Creme Brussels
30, Rue de Rollebeek
1000 Bruxelles
Open everyday from 9h to 18h
Betweena 14€ and 20€ 
For the gluten-free among us, head over to Chambelland. This bakery with products of exceptional quality is 100% gluten-free. They just opened their first shop in Belgium in Cimetière d'Ixelles.
Chambelland
42 avenue de l'université 1050 Bruxelles
[email protected]
+32 2 751 48 44
Tuesday to Sunday de 7h30 à 19h30
Have a drink while enjoying the sun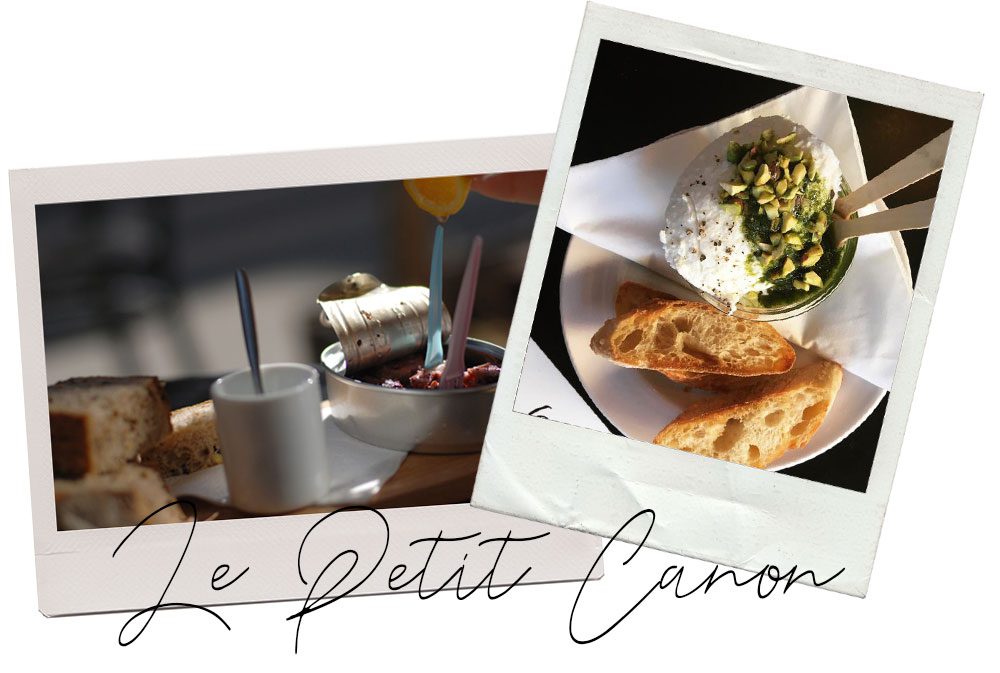 Le Petit Canon. Located 2 steps from the Place Flagey, this little wine bar offers a nice and sunny terrace during Summer. Their broad selection of wines, written on big blackboards, changes every week. Food-wise, they prepared shared plates or platters to enjoy with great wine: everything is simple and home-made.
Le Petit Canon
91 Rue Lesbroussart, 1050 Bruxelles
02 640 38 34
Open from Monday to Saturday until 16h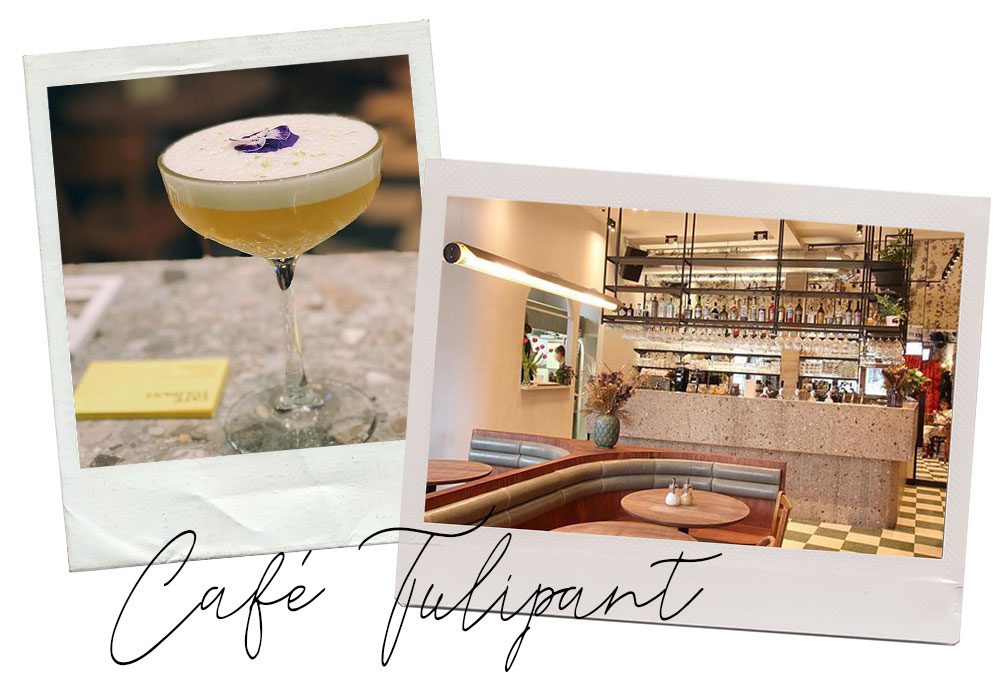 The newbie : Café Tulipant. This bar/restaurant/café opened only 1 week ago! It is located on the Fernand Cocq place in Ixelles. Open all day: breakfast, lunch and shared plates to enjoy with great company in the evening.
Café Tulipant
25 place fernand cocq, 1050 ixelles
02 851 31 80
From Monday to Sunday – Morning to Night
Plat du jour: 12€
The gastronomic bargain of the month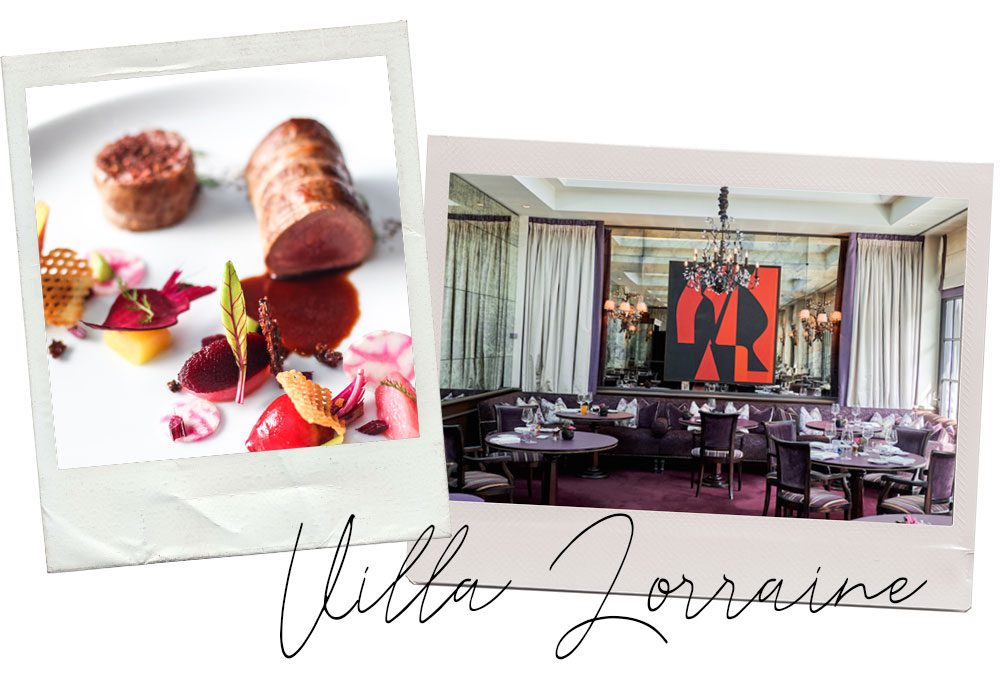 Every month, we try to find a way for small budgets to eat in a gastronomic restaurant. This month: zoom on the "young people" menu of the Villa Lorraine. This is a initiative they started in order to offer young people the possibility to taste their cuisine at a reduced price. Are you aged between 18 and 28? Then you can enjoy this 75€ all-in formula: aperitif, 3-course menu (mise en bouche, entrée, main course, desert), half a bottle of wine, half a bottle of water and tea or coffee. You can book via e-mail on [email protected] mentioning you'd like a reservation for the young people menu and leaving your phone number.
La Villa Lorraine
Avenue du Vivier d'Oie 75
1000 Bruxelles
+32-2 374 31 63
Menu jeune
Midi : du mardi au samedi
Soir : mardi, mercredi et jeudi