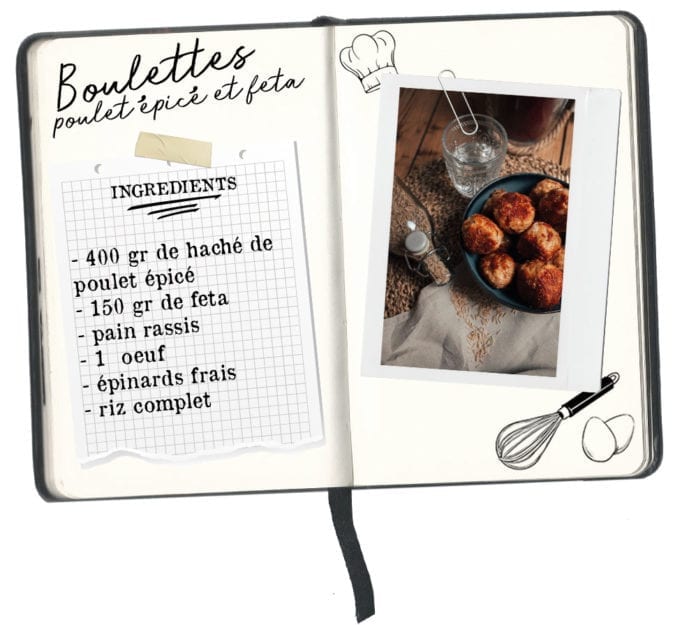 * Inspired from a Capucine Trevisani 's recipe
Mix your stale bread (more or less 100g) until it crumbles.
In a bowl, blend the spiced ground chicken ( I personally buy it already seasoned, but you can do it yourself by mixing chicken breast with spices of your choice, for example, cumin, turmeric and paprika), crumble the feta, add one whole egg and the mixed bread. Season with ground pepper, add more if your chicken was not originally spiced.
In a frying pan heat up a bit of olive oil at high heat. 
Hand-mix your preparation until the egg is absorbed and it is homogeneous.
Make a dozen of small meatballs and cook them in the pan once the oil is hot. Turn them around rapidly to cook all the surfaces and to prevent them from sagging. Lower the heat once all the surfaces are unified and let them cook on low heat for about ten minutes until they are well-coked. If you prefer, you can also finish cooking in the oven.
Wash your spinach, and let them reduce in a frying pan with a little bit of oil and pepper.
Cook the rice with salted water, pepper and rosemary to seasoned it.
Enjoy !