We are currently in the middle of the ready to wear fashion weeks, enjoying the sights of pretty clothes (and crying interiorly because of our empty bank accounts). Even if the recent wave of good weather and the first sun-filled lunches warmed our hearts, these fashion weeks almost make me want to jump to the future in order to wear the latest Winter trends. In this article, we'll take it step by step to discover and decrypt the most stylish trends as seen during New York Fashion Week.
Orange worn in touches or in uniform
For my greatest pleasure (if you've been following me for a while, surely you've noticed my little obsession), orange will be consumed without moderation next Winter. You'll wear it as a total look as seen by Oscar De la Renta for a chic (and super discreet) ensemble or in little pops of color for more timid styles. The color will be everywhere (super happy I've anticipated this one for years – cough -) and I love it!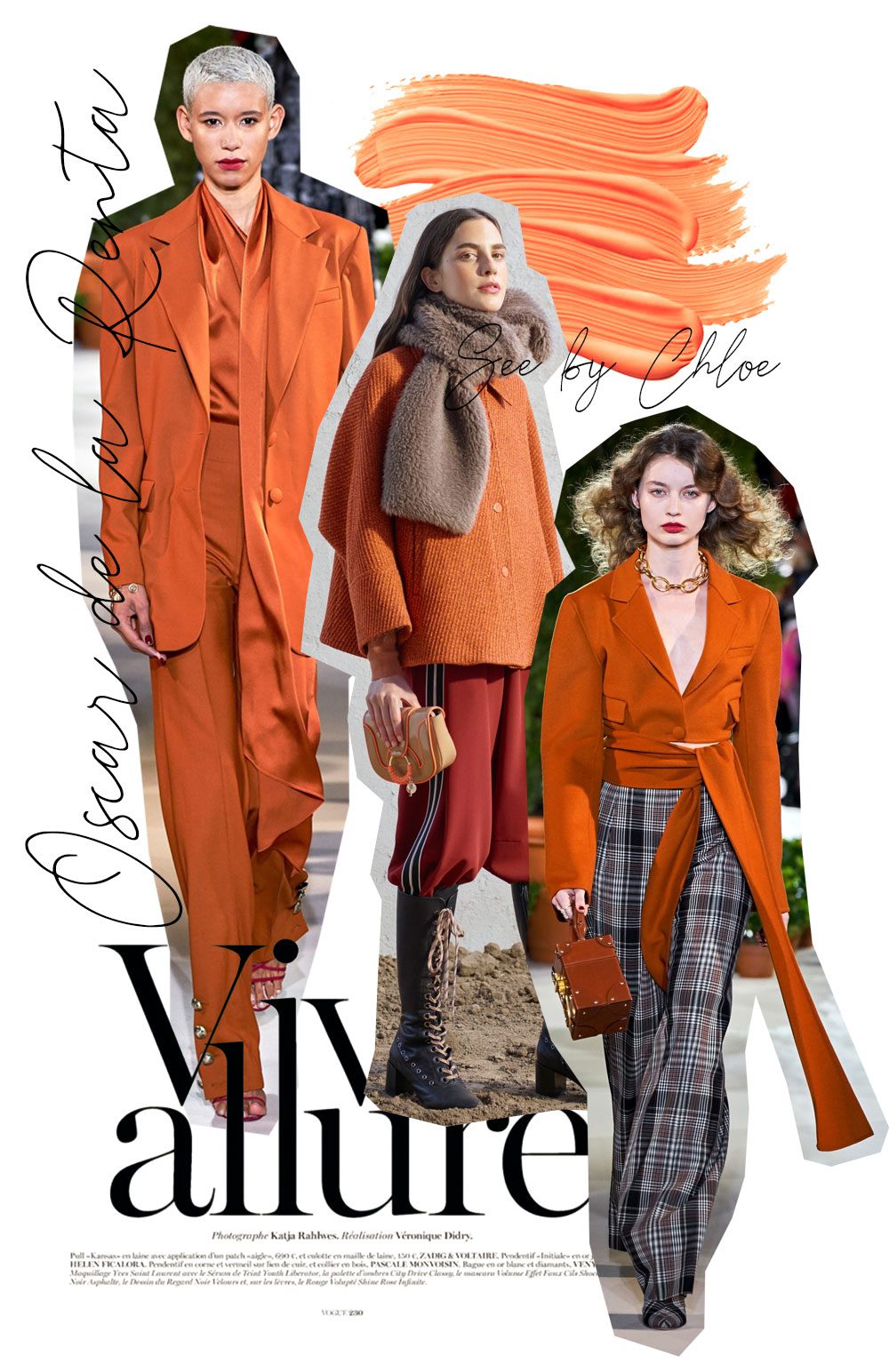 Head to toe violet
While this color isn't everyones favorite, it has been super present on all the fashion week runways for next Winter. Same as for orange, you can wear it any way you want: go wild with patterns (like violet snake print as seen at Sally LaPointe) or stay cool with satin over the knee sock boots, as seen at Nanushka.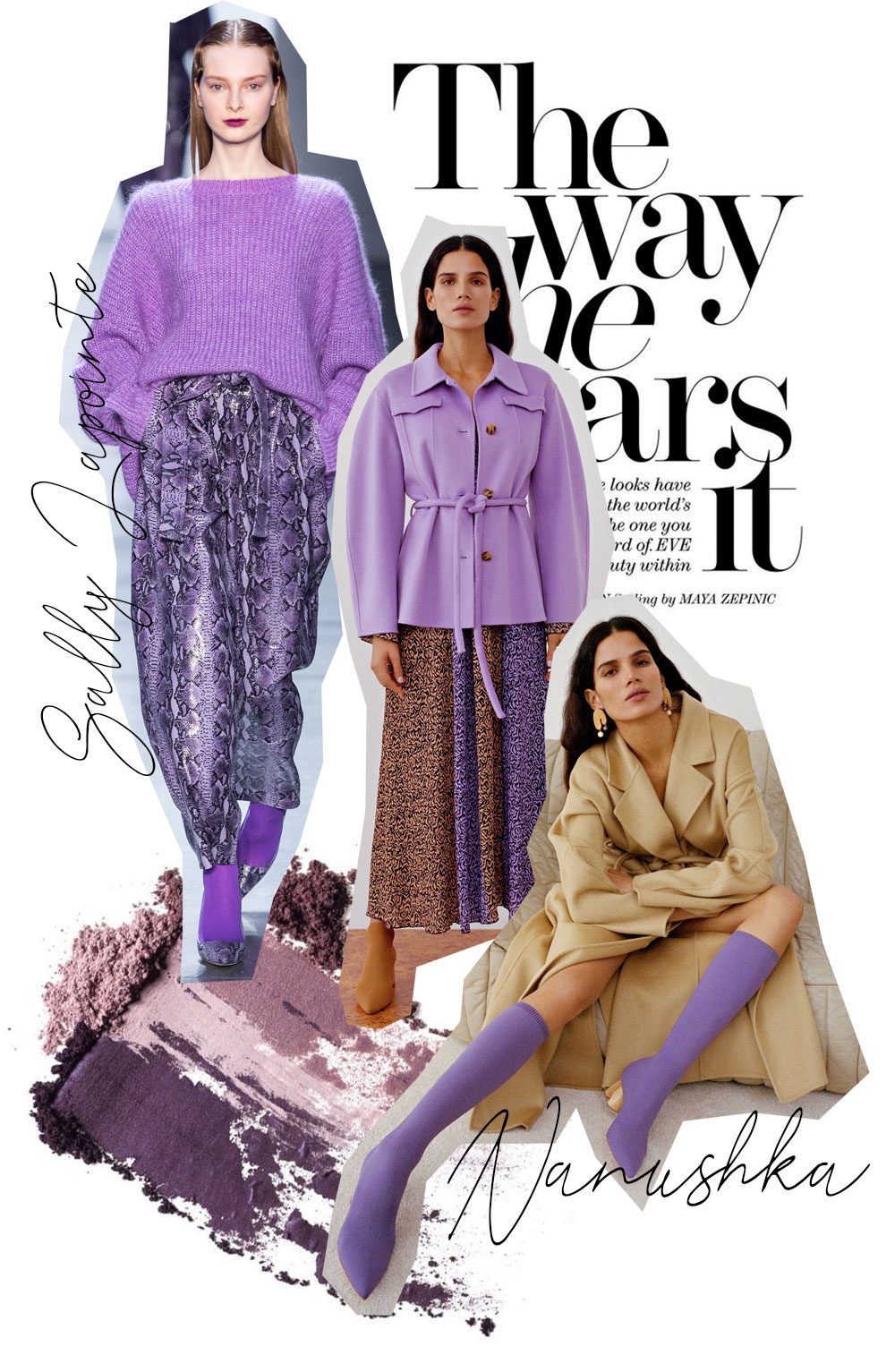 Leather, in any shape or form
Did anyone say leather everywhere? Yes please! Again, head to toe looks are all the rage, but mixed with different textures and in all kinds of forms. From overalls by Zimmerman, to evening gowns at Proenza Schouler, through a masculin ensemble by Boss or a little dress by Longchamp.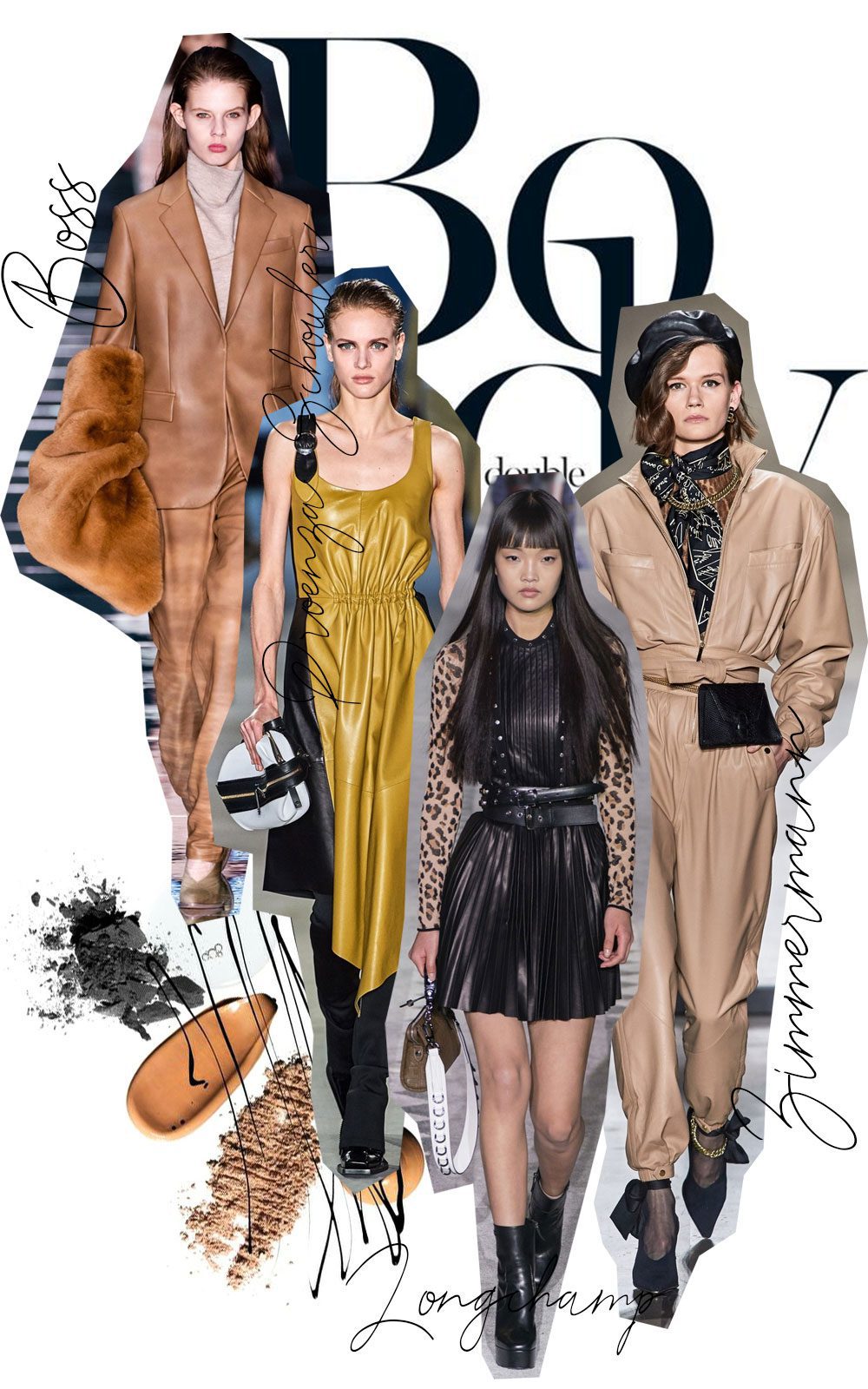 Destructured trench coats
Forget the classic Burberry piece, say hello to the new generation of trench coats! Philip Lim reinvents it with open sleeves, Proenza Schouler with broad quarterback-like shoulders and Tibi tears of so many parts you have to look twice to know it's still a coat! Forget about plain beige and wear it with leather inserts, colors, holes or loose straps.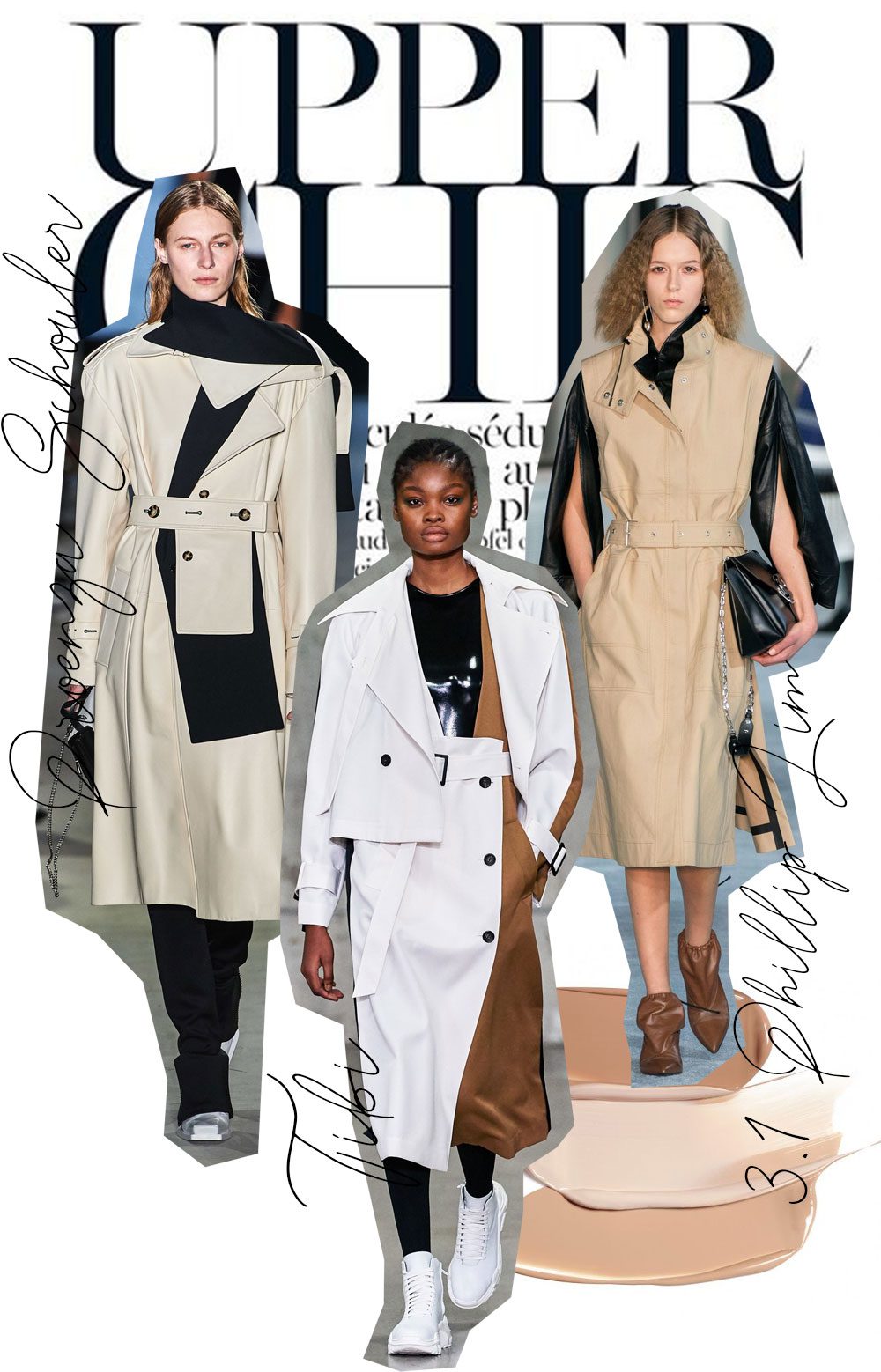 Chic head to toe white
Okay, I'm back with a last head to toe look, but with an chic spin! Large masculin pants, shirts, baker hats, wool oversized coats, any piece you can imagine, but with a sleek and elegant touch in order to pull off this risky color. Nothing left but to dare to go white and stay clean (sorry, no chocolate cakes allowed).