Christmas Table Decoration
One of my favorite activities of the holiday season is finding new Christmas Table decoration ideas!  So, today I'm here to talk about my pre-Christmas party with Martini and LittleChef. The main idea was to organize a nice little dinner with my friends to get together and celebrate the festivities approaching in a cosy and intimate ambiance. This dinner really meant a lot to me because it was the opportunity to see my close friends I don't get to see everyday in a nice setting. I was very lucky and I got to collaborate with two incredible brands (I will talk about them a little bit further), that made the experience even more magical! But first things first: the table decorations!!!! It was the perfect opportunity for me to provide you with great inspiration for your own party decorations this holiday season!
Every year, I really enjoy decorating my Christmas table. I find it is (except for the tree of course haha) the thing you can be the most creative with and you will enjoy the most in your decorations! This year, I decided to go for an elegant look, composed of black and gold. I wanted it to be warm and authentique. In order to get this cosy and festive atmosphere, I also added a touch of green with my gold an black colors. To make the centerpiece, I went out and got pine branches (yes you can buy those), that I placed all along in the middle of the table. To make it come alive, I put three big chandeliers in the middle of them every two seats more or less and then I placed several Sens Collection Candles and lit them up (they are sooo pretty, especially when they are burning and I love the crackling sound they make). I'm kind of proud of myself because I think those big pine branches lit by the candlelight really look good and add level of comfiness mixed with class to the table. For the napkins and the glasses, I went to H&M Home and Zara Home, that have the most amazing Christmas collections and super affordable prices? I got napkin holders shaped as snowflakes from Zara Home and "Bon Appétit!" marked napkins to go with them from H&M Home. I also snatched roaring 20's shaped Champagne glasses from Zara Home, I think they really add a luxurious cachet to the decorations. For the cutlery, I went with a service from Casteway Concept Store (a decoration boutique in Waterloo that I love). Personally, I think the whole is really pretty and what I had in mind, I hope you love it as much as I do and you'll get inspired for your own table!
For drinks, I got the chance to collaborate with Martini that has launched a special limited edition bottle of their Prosecco for the holidays. The bottle has a golden etiquette which is very pretty on a holiday table ! Seen as the bottle is black and gold, she was perfectly in the theme of my table so it was perfect. I can assure you that their Prosecco is divine: hearing the popping sound of it got everyone in the good spirit! (No but really, we partied late into the night, you know what they say #nomartininoparty).
And now, the best part: the foooooood ! Here I had the opportunity to collaborate with a brand of unique service that I really recommend. Dinner was prepared by LittleChef which is a gastronomic caterer that comes to your house and prepares the most incredible food for you and your guests. The quality of the dishes is excellent! Now of course, it is a certain budget to allocate to a dinner (120 pp, wine included, but the price decreases with the number of guests), but if you are really planning a special occasion, it's totally worth it. Be it for an intimate dinner like here or something bigger like a wedding or a reception, the whole LittleChef team provides great service and food of outstanding quality. Another advantage is that the host does not have to spend the whole evening in the kitchen, preparing dinner for everyone, Eliott takes care of everything. This makes that you can REALLY enjoy your entire dinner with your guests. He even comes with his own plates so you don't have to clean anything up afterwards! It's like going to the restaurant, but 1000 times better, and at home!! We got to enjoy their brand new Holiday menu, which was very original and changes from what you are used to eat at Christmas. Even I, who is super difficult when it comes to food, loved everything from beginning to end!
We really had the most enjoyable evening thanks to Martini and LittleChef. The atmosphere was great and the setting was so nice for an evening spent with friends. With the holidays coming, I hope you too have little evenings like this planned. It's so important to enjoy the company of your loved ones! I hope you'll find enough inspiration in this article for your holiday parties and I wish you happy holidays filled with love!!!!
Decoration details & links
Center pieces from H&M Home ♡ Zara Home napkin rings ♡ Napkins "bon appétit" H&M Home ♡ Porcelaine dishes bought on a flee market ♡ Gold cutlery from Casteway Concept Store (store in Waterloo) ♡ Salt and pepper reservoirs from Casteway Concept Store ♡ Grey candle holders from Casteway Concept Store ♡ Bougies dorées Zara Home ♡ Pine tree branches from a florist
Ps: for all decorations from Casteway, they don't have an e-shop but you can order on their Facebook page !!
Tree decorations & links
Red bows from H&M Home (new co, find them in store) ♡ Silver ornaments from Flamant (old co) ♡ Transparent ornaments with gold stars from Zara Home ♡ Star for tree top Zara Home (new co) ♡ Small golden hearts H&M home ♡ Basket for the tree from Pretty Wire (old co) ♡ Lights from Maison du Monde (same here from Pretty Wire less expensive)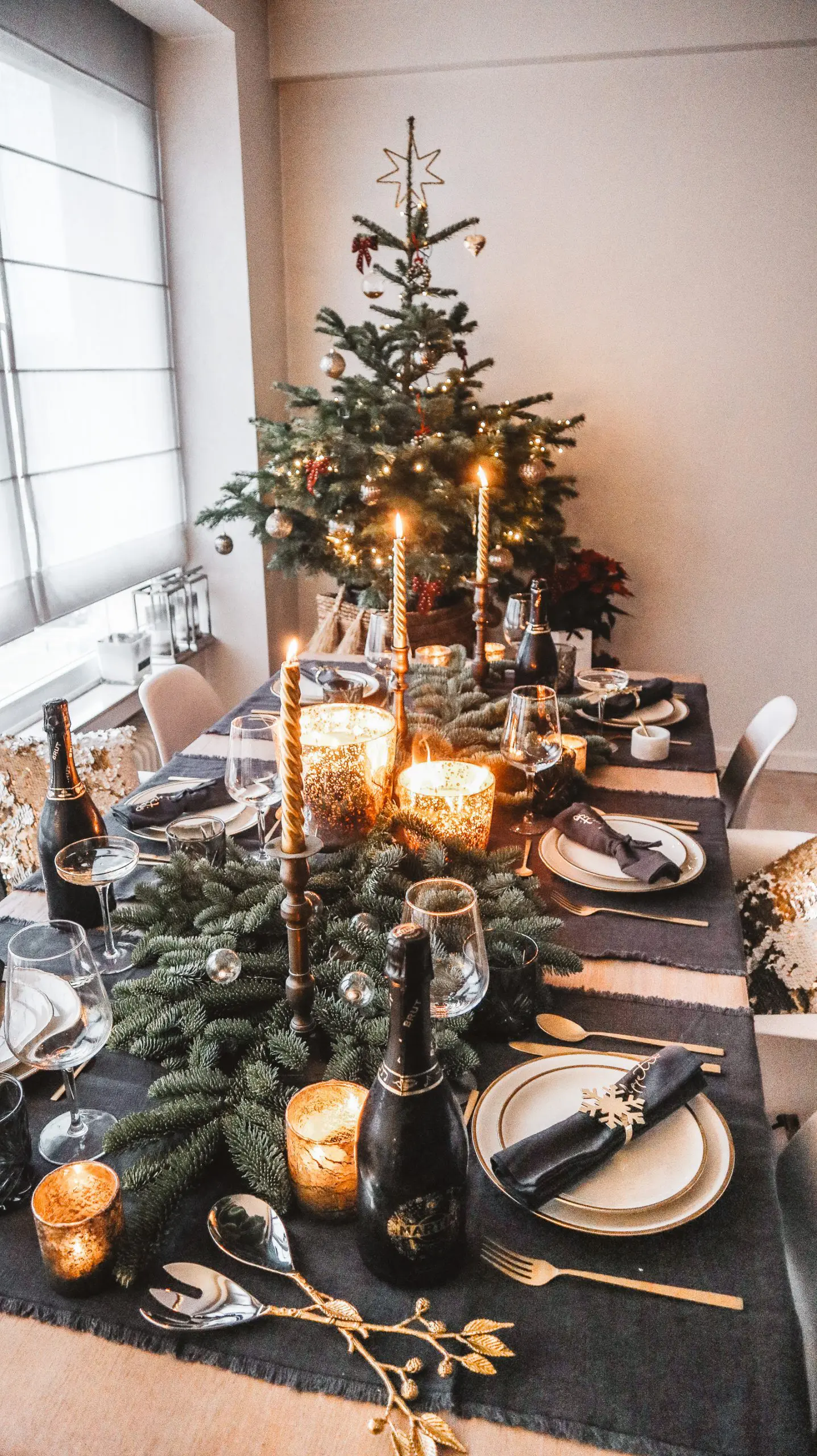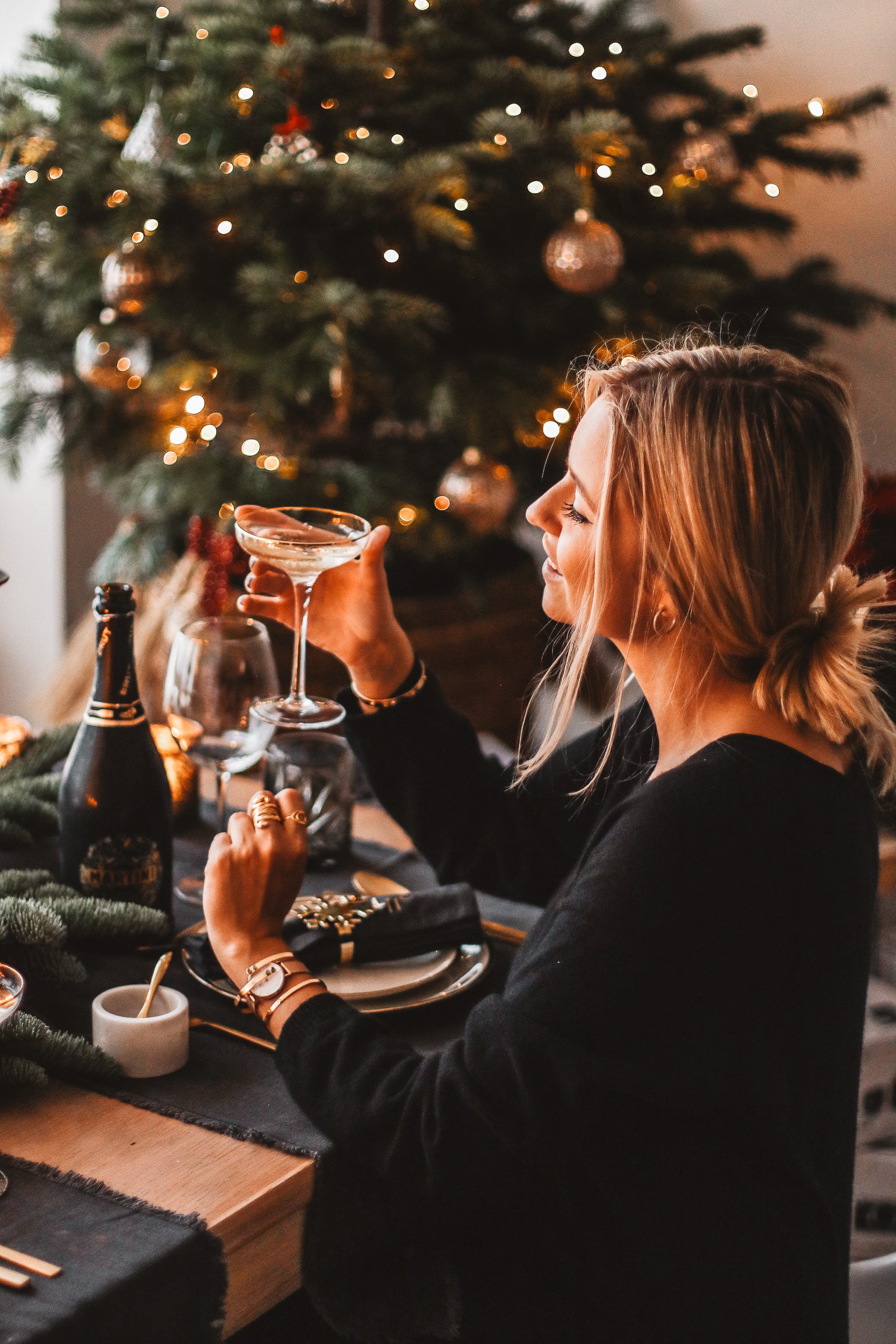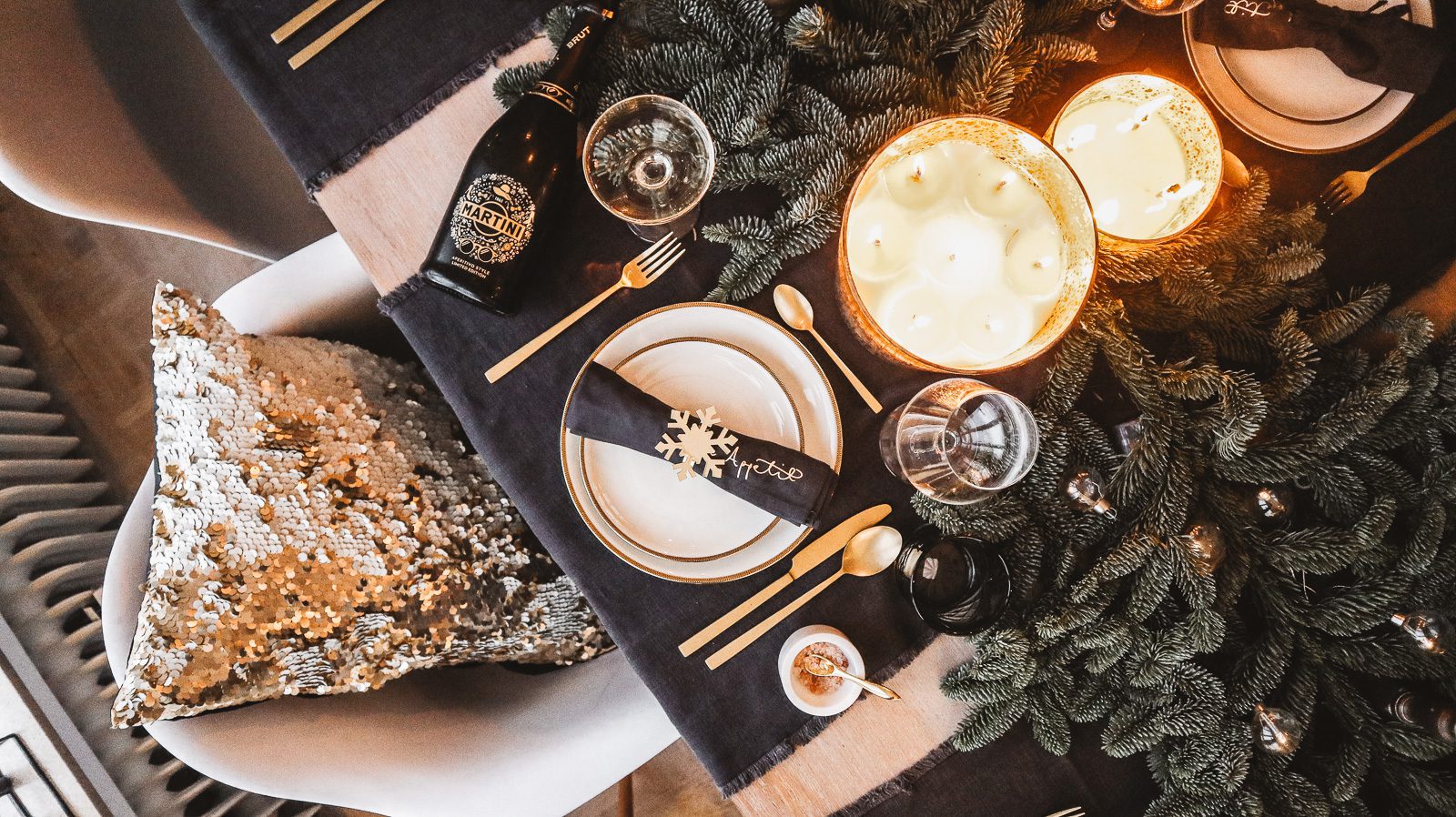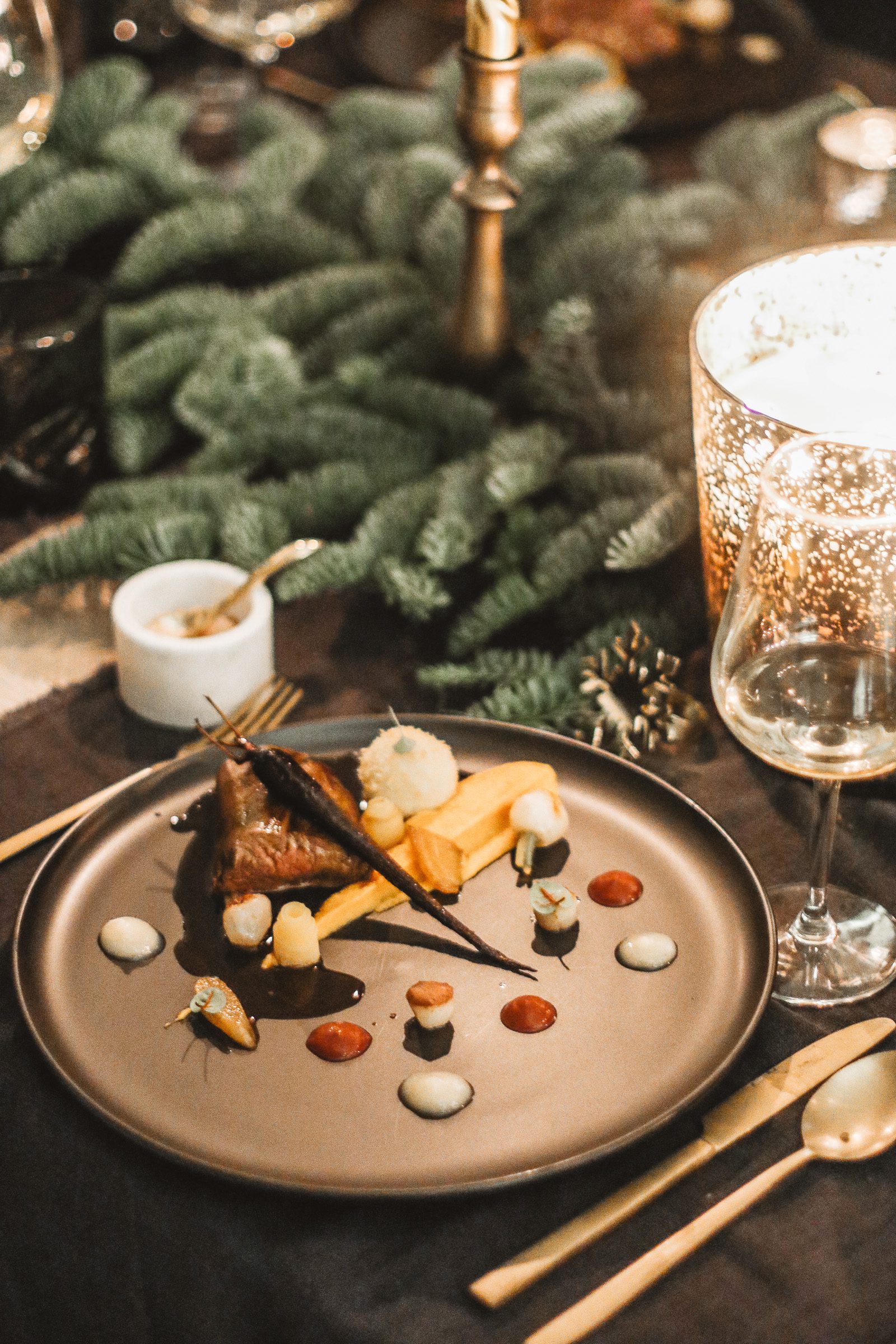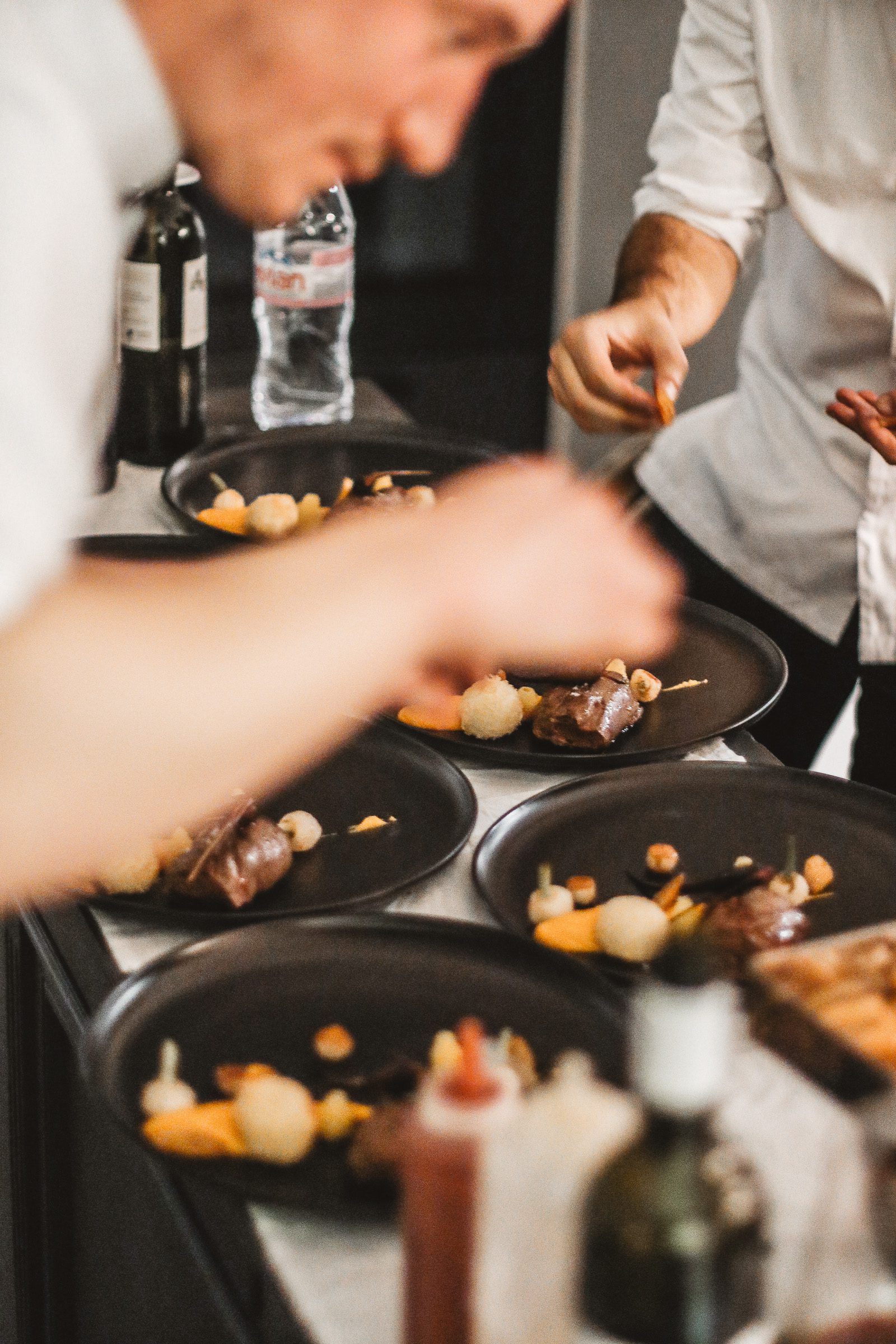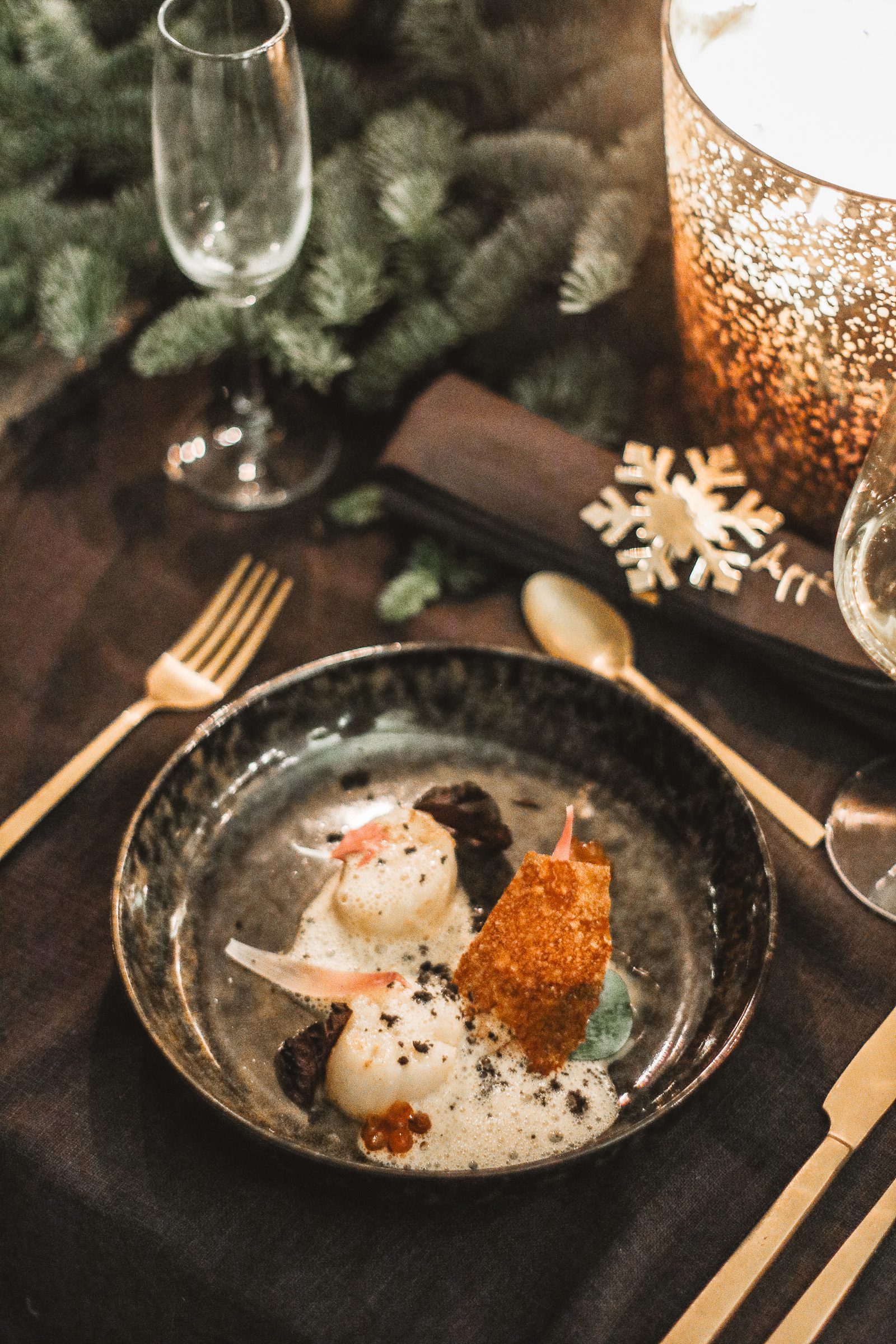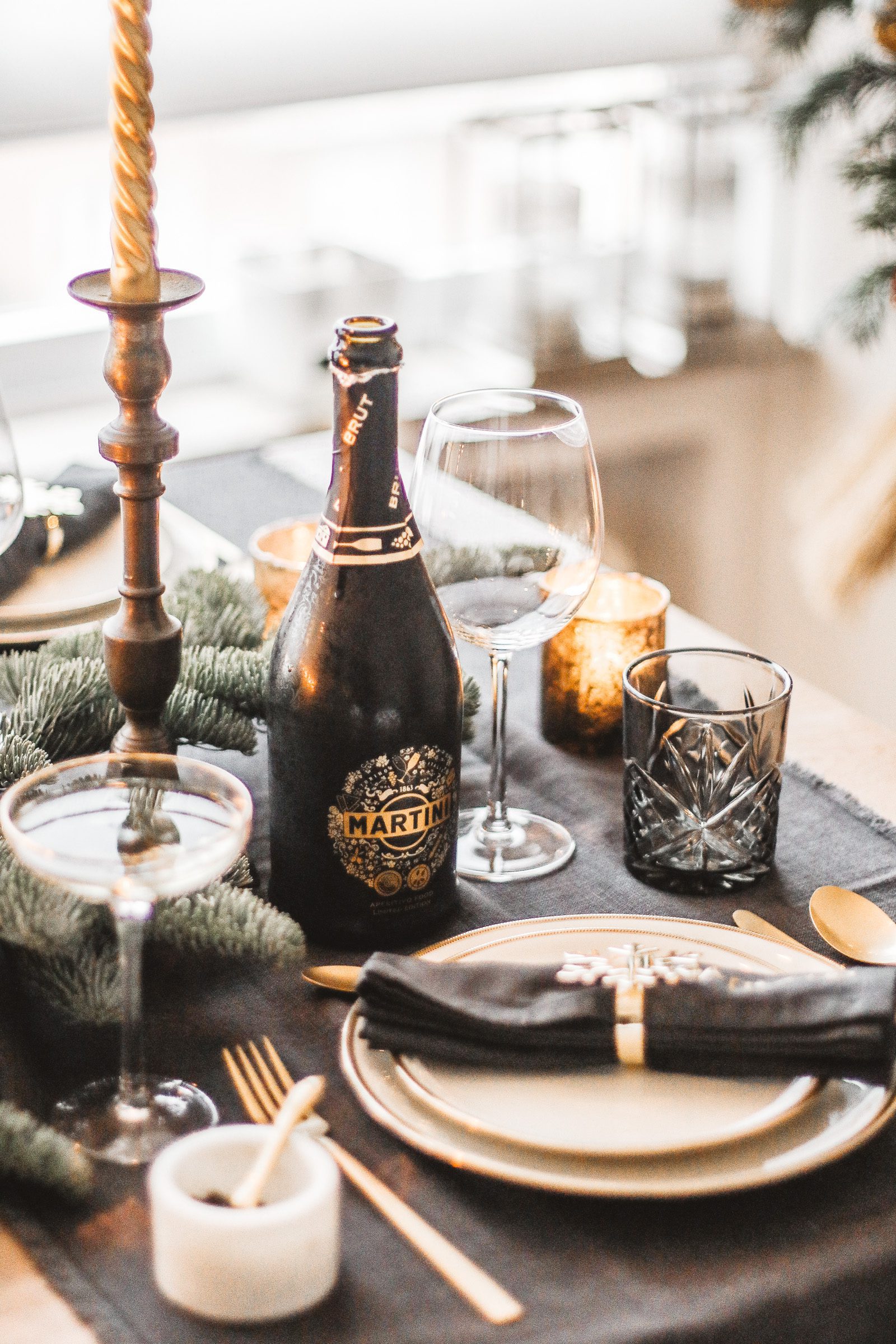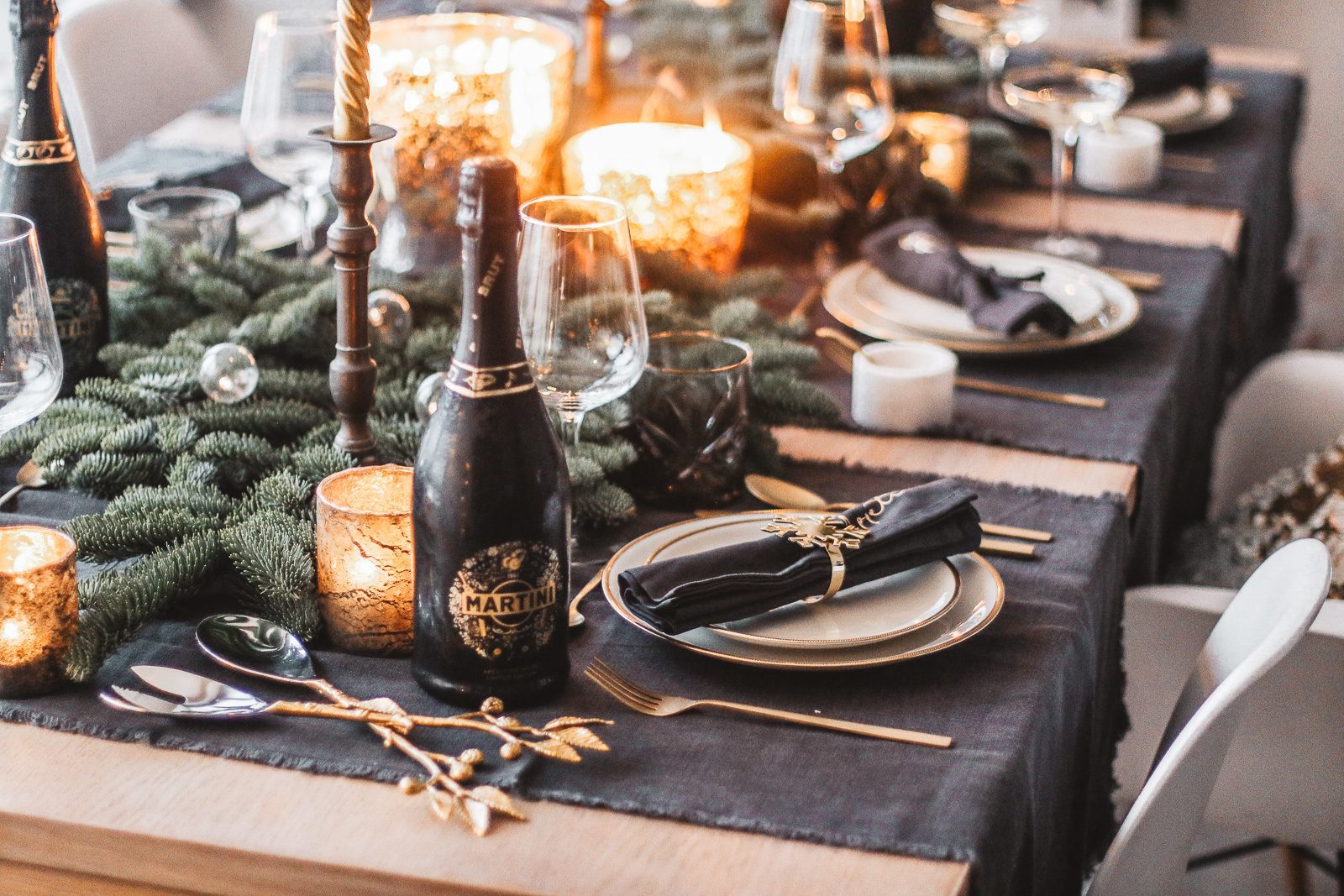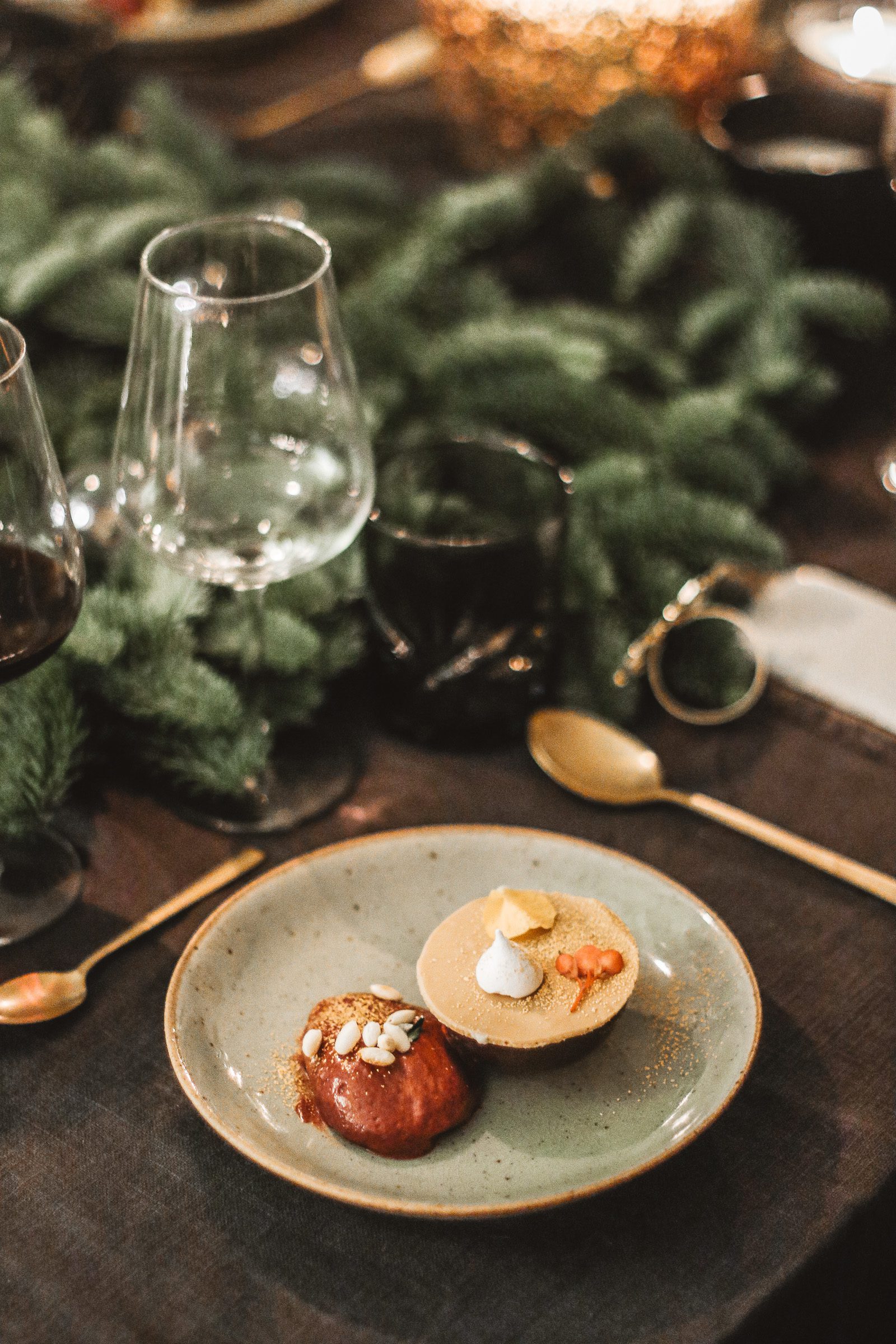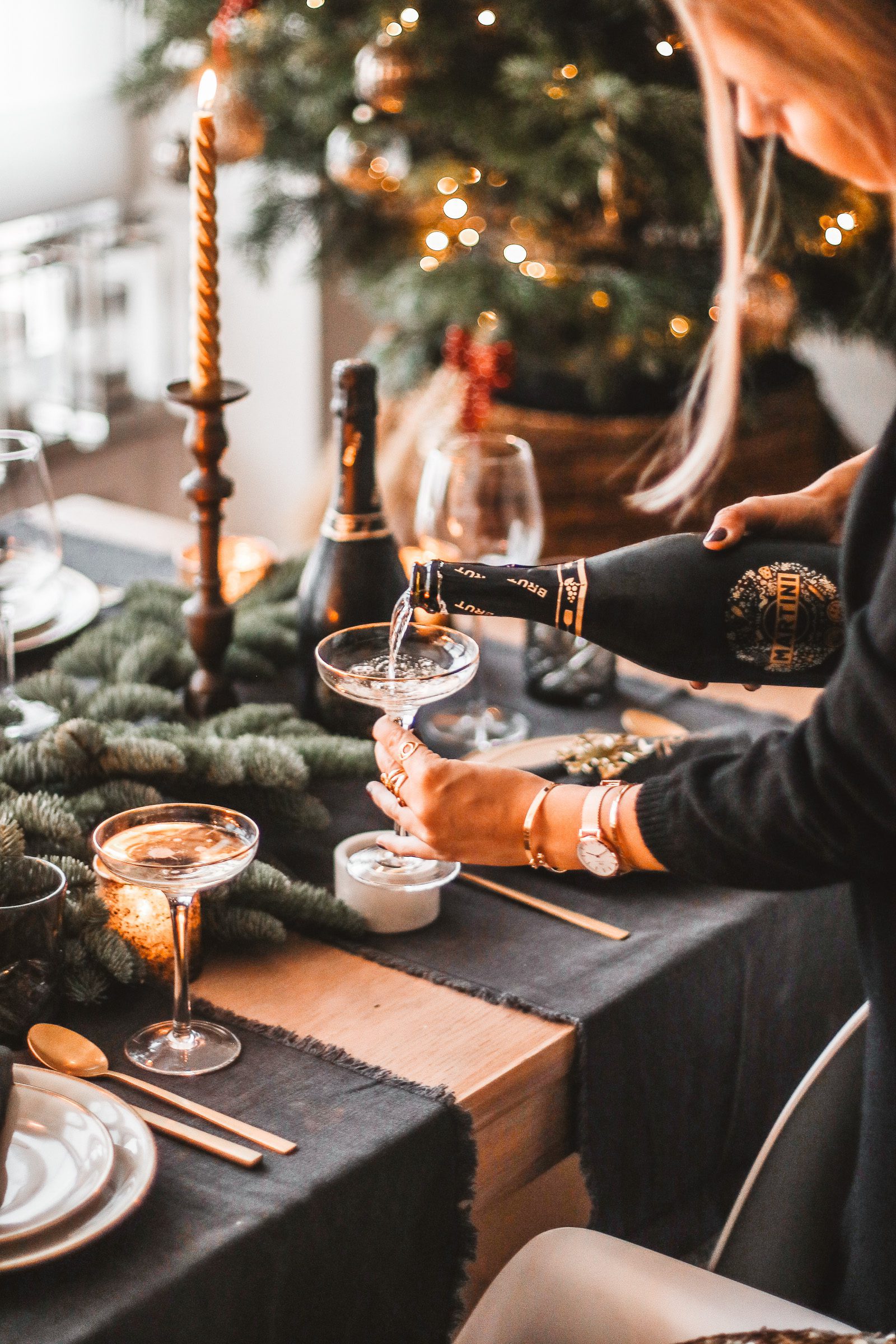 * Post sponsorisé par Martini
EnregistrerEnregistrer
EnregistrerEnregistrer
EnregistrerEnregistrerEnregistrerEnregistrerEnregistrerEnregistrer
EnregistrerEnregistrer
EnregistrerEnregistrer
EnregistrerEnregistrer
EnregistrerEnregistrer
EnregistrerEnregistrer
EnregistrerEnregistrer
EnregistrerEnregistrer