Hello ! Today I'm here with a new article to tell you about one of my favorite shopping spots in Brussels: The Docks! This shopping center was inaugurated in October 2016 in the municipality of Schaerbeek and offers a lot of space for great shopping.


TO SEE SOME LOOK IDEAS, IT'S HERE !
https://milkywaysblueyes.com/en/


The Docks Brussels
There are indeed more than 100 shops (113 to be precise!). There is also a complex of 8 cinemas, an indoor adventure center. Kind of like an escape room but more athletic, my friends have been there recently. I was lazy and skipped it I must confess – and they loved it. But the best part: twenty restaurants located in a food district … In short: you can find everything at Docks! I often go there especially for the home decoration shops. It is super easy: I park in the car park just below the Docks. By the way, you have 2 hours of free parking with the loyalty card of the center. So I can do my shopping at Maisons du Monde, H&M Home, Zara Home, Flying Tiger… Among my other favorite shopping addresses are Zara, Les Bourgeoises, Bershka, Ikks, Levi's, MAC, Calzedonia, Kusmi tea (their store is very nice, it's the only one in Brussels).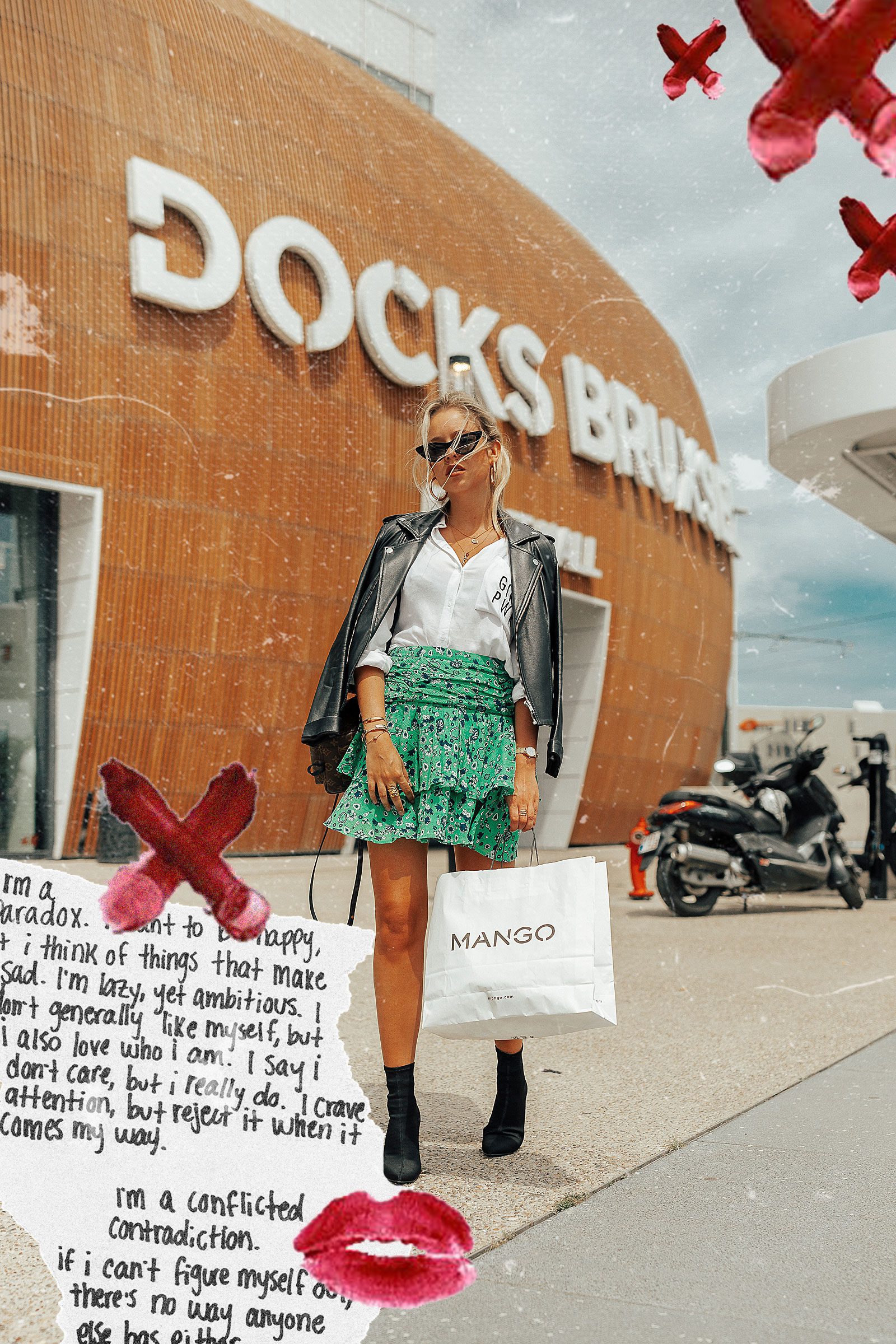 A beautiful shopping center !
Personally, I love the place in itself. The architecture is amazing and super well thought out! The fact that the open spaces are so large and bright really adds a pleasant touch to the shopping experience. Docks shopping center is also eco-responsible, meaning the overflow of hot water from the incinerator of Brussels (a nearby recycling facility) is recovered to heat the shopping center, 4,500 m2 of photovoltaic panels produce the necessary energy for the center and with the 11,000 m2 canopy over the Docks, the electricity needed for lighting is reduced to a great extent.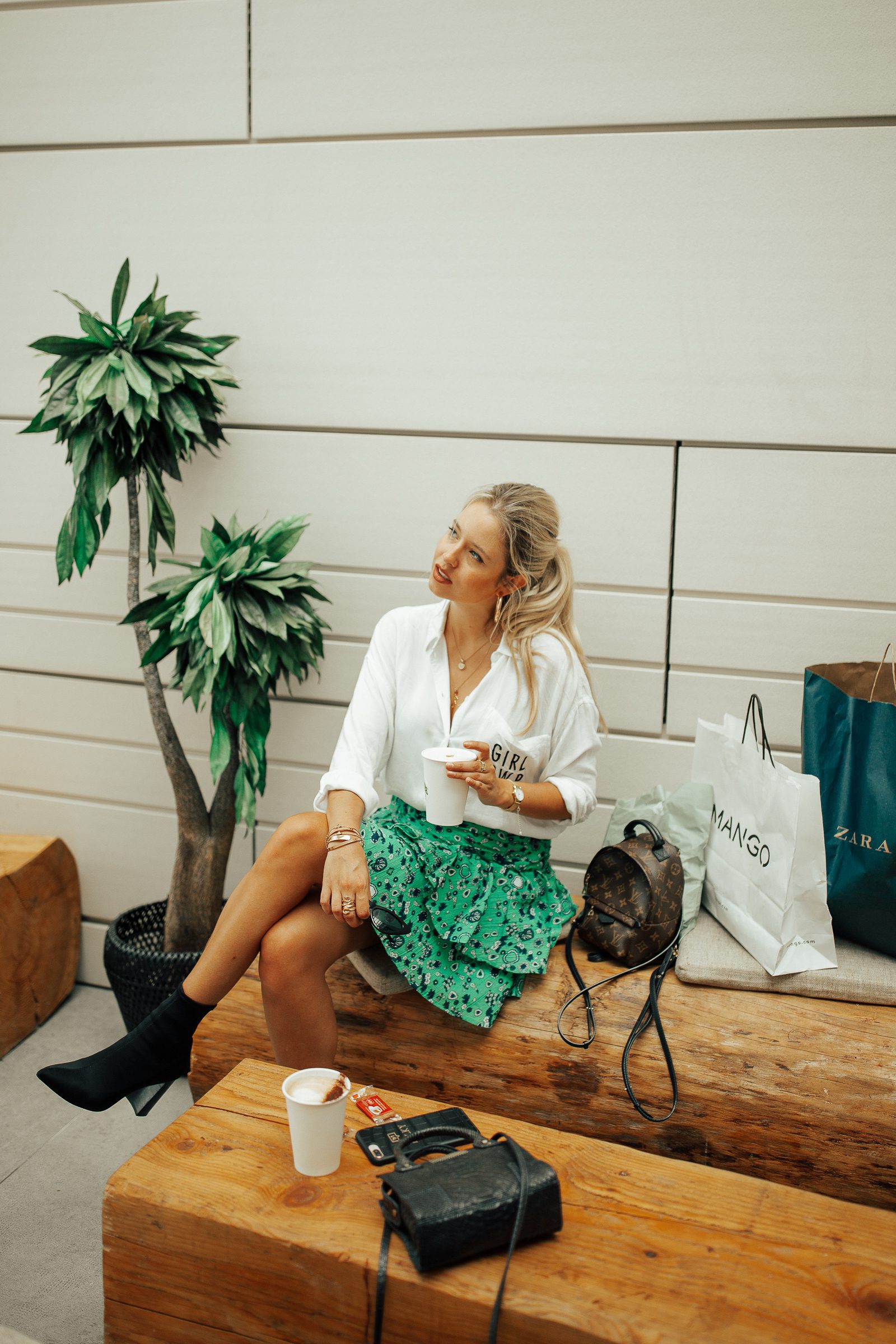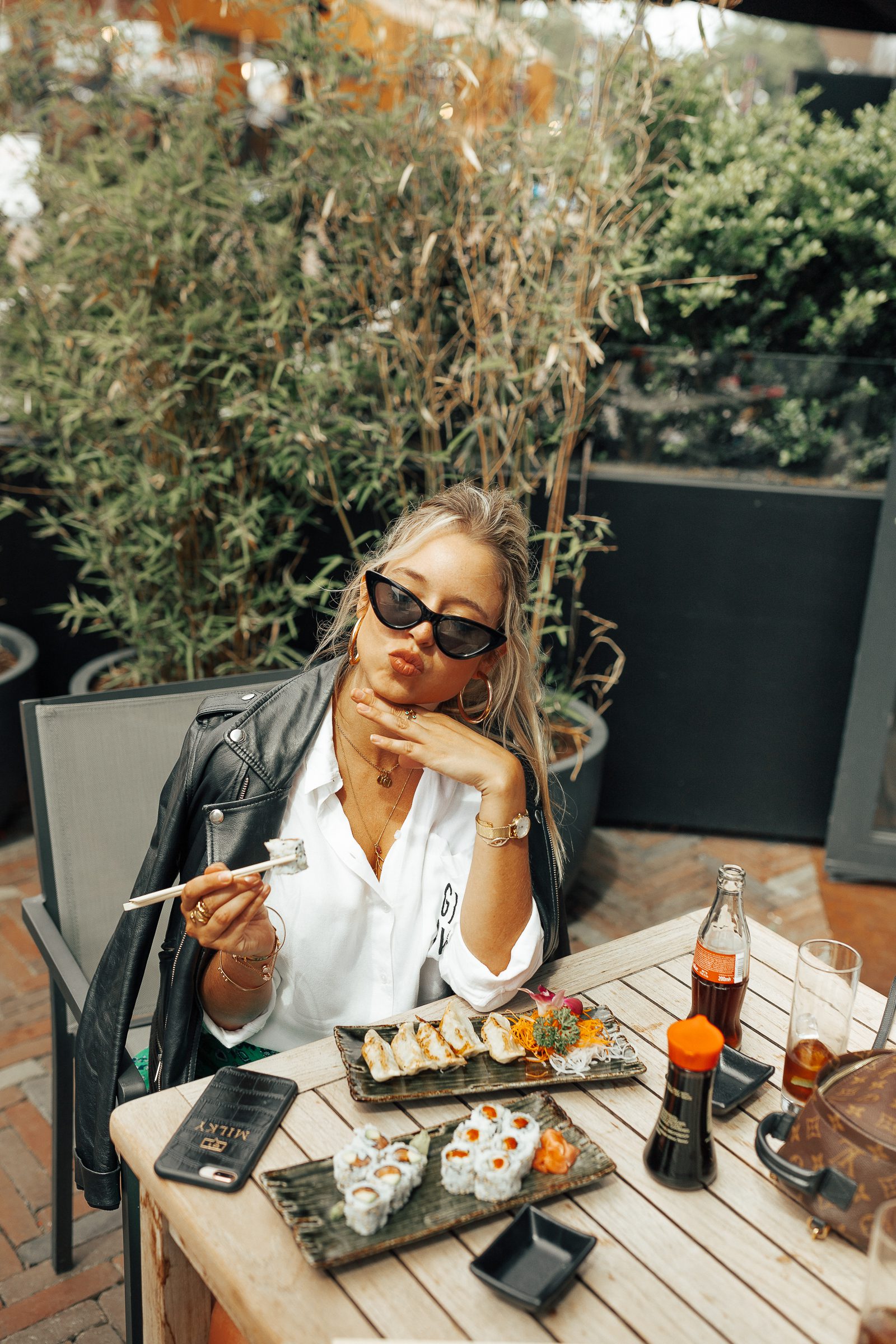 To really give you a look at what shopping at the Docks is like, I've made a little vlog from our last visit with Marine, where we really enjoyed shopping and dining! I give you an inside look of the shopping center through the video, as well as all the purchases we made on the spot!
*Article sponsored by The Docks Brussels