Winter looks, my favorite kinds of looks
Winter looks are my favorite, to be honest. I love layers, comfy sweaters and boots just too much. In this article I show you the three outfits I wore during my weekend in London! Three Winter outfits, in three totally different styles. A whole lot to inspire yourself for this cold season. I hope you like it!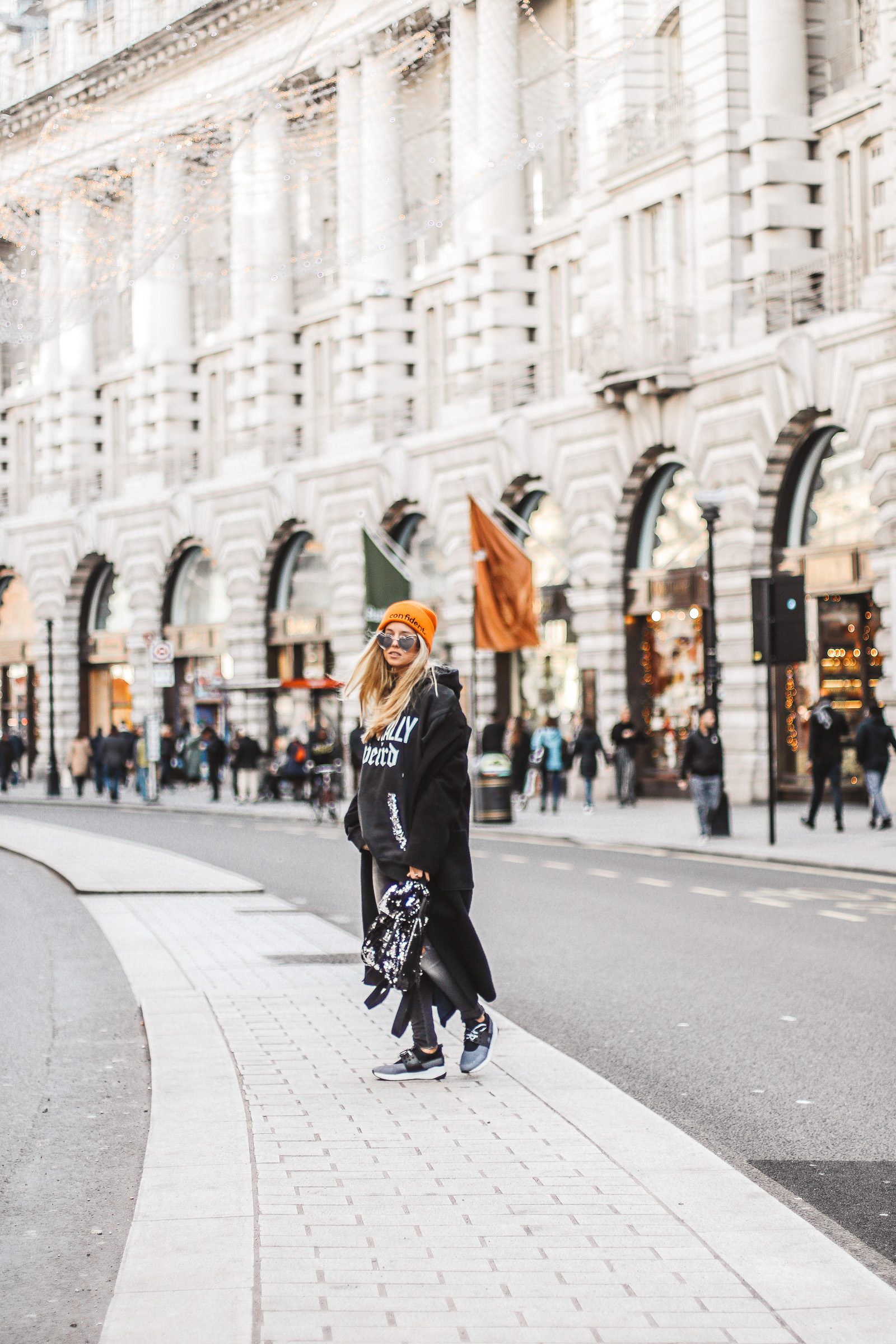 [show_shopthepost_widget id="2915335″]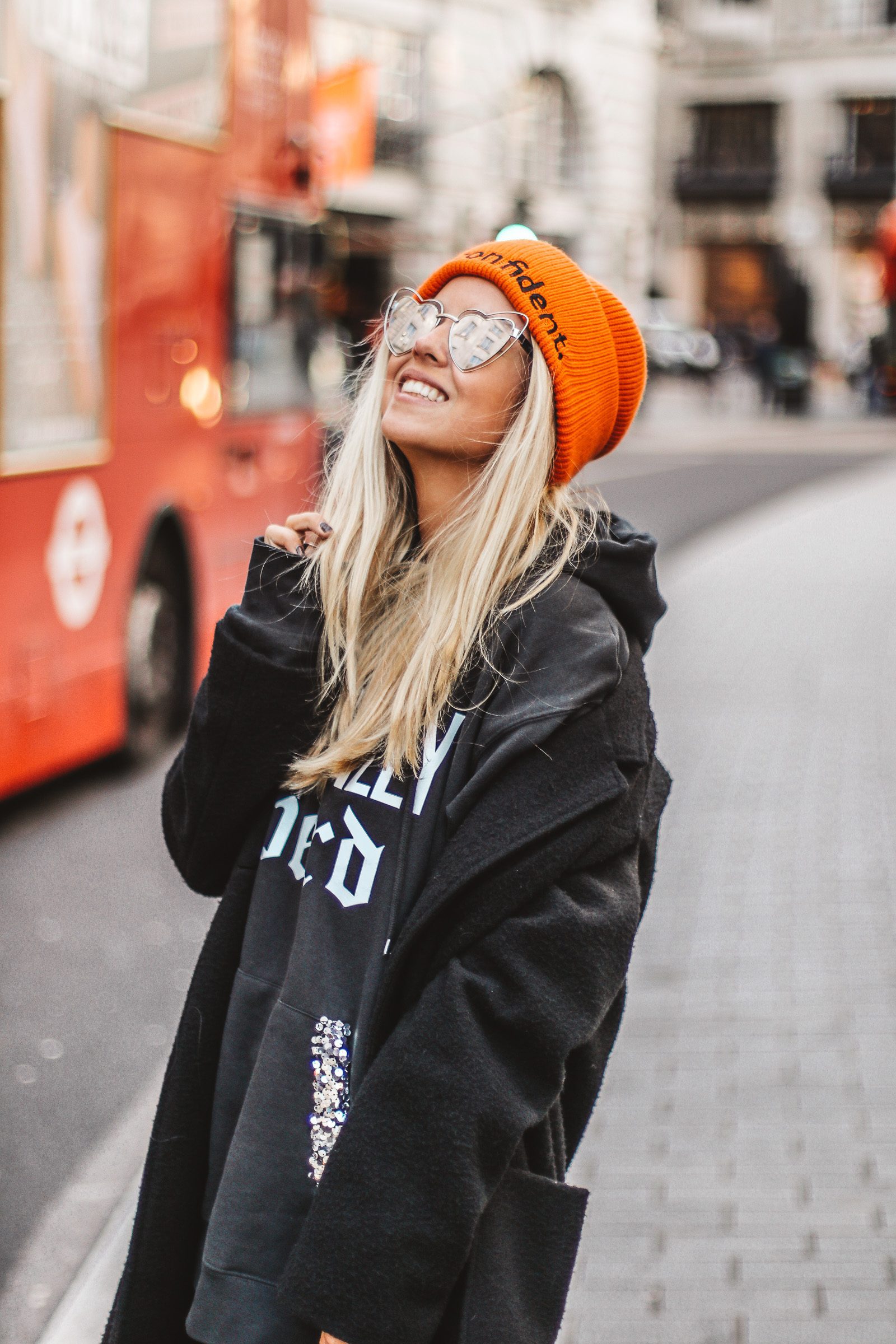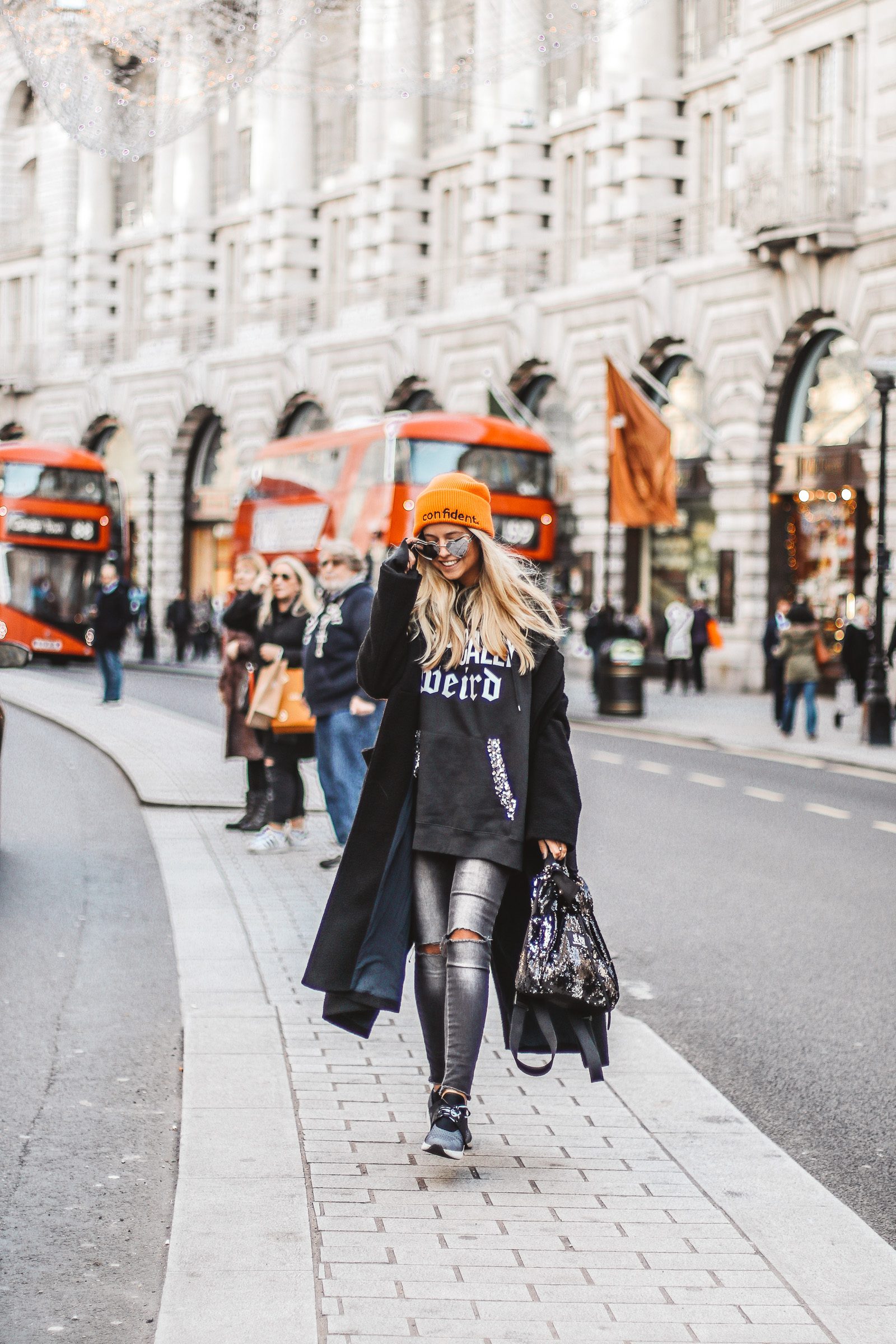 This is a more sportswear look that is not what you would typically see me wearing. I really had a huge crush on this Belgian designer SE-ACH. This model is particularly for me because of its inscription "typically weird" ! If you don't already know SE-ACH, you're really missing out. It is THE Belgian designer on the rise! I love her for the half rock, half sportswear style and the sequin and feather touches she puts in here collection. By the way, if something is sold out on her e-shop, don't hesitate to send her an email because she can create new pieces (if the fabric is still available of course). All pieces are made in an atelier in Brussels, so everything is 100% Belgian! Shop the pieces of this Winter look below.

Sweat SE-ACH (I'm wearing L) (new co) (*) ♡ Jeans Anine Bing (old co), bought at KURE Bruxelles ♡ Coat American Vintage (size XS/S) (new co) (*) ♡ Sneakers Timberland (usual size) (new co) (*) ♡ Orange Zara hat (new co) ♡ Backpack from SE-ACH (new co) (*) ♡ Saint Laurent Sunglasses via ART DE VUE (Bruxelles) (*)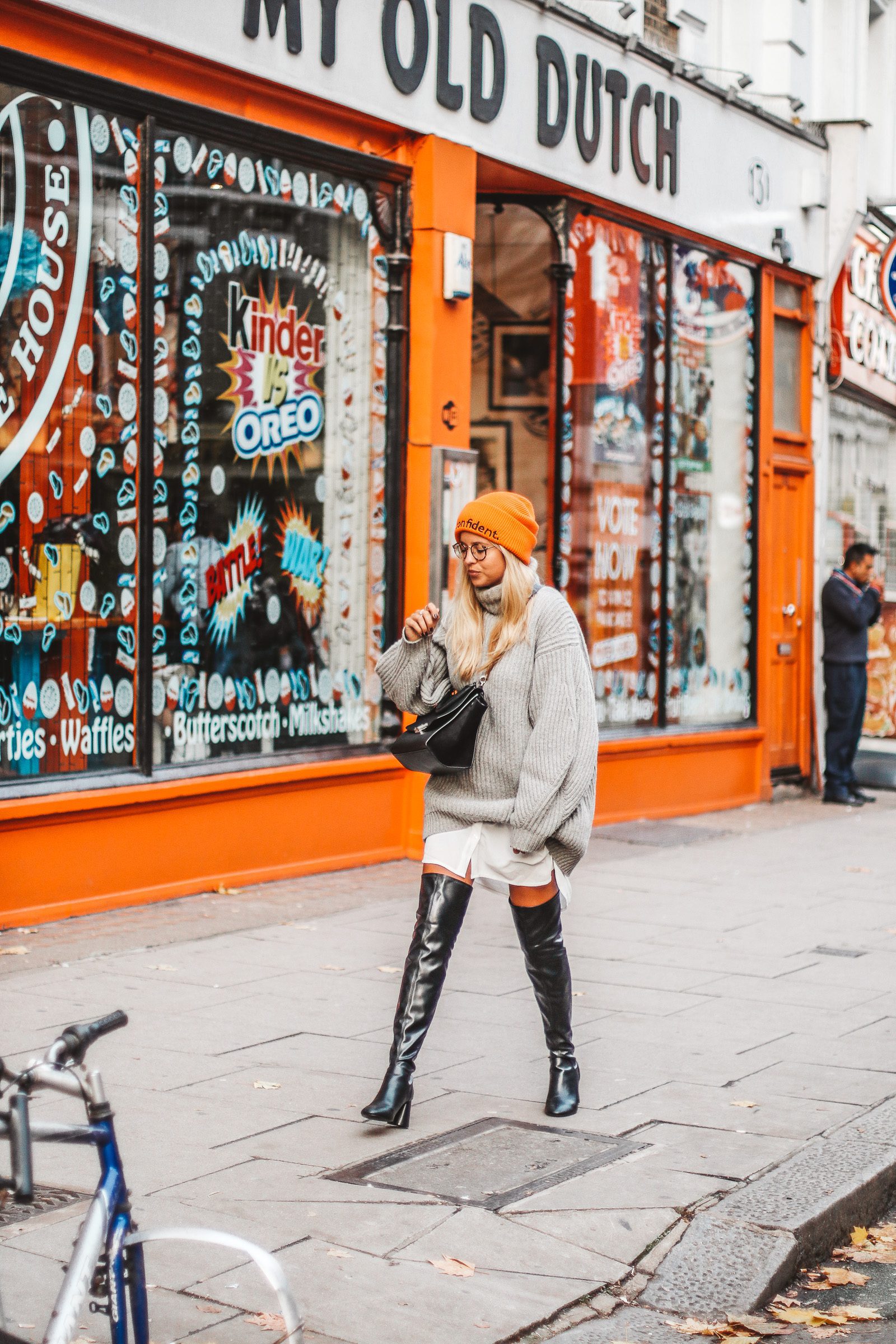 [show_shopthepost_widget id="2915330″]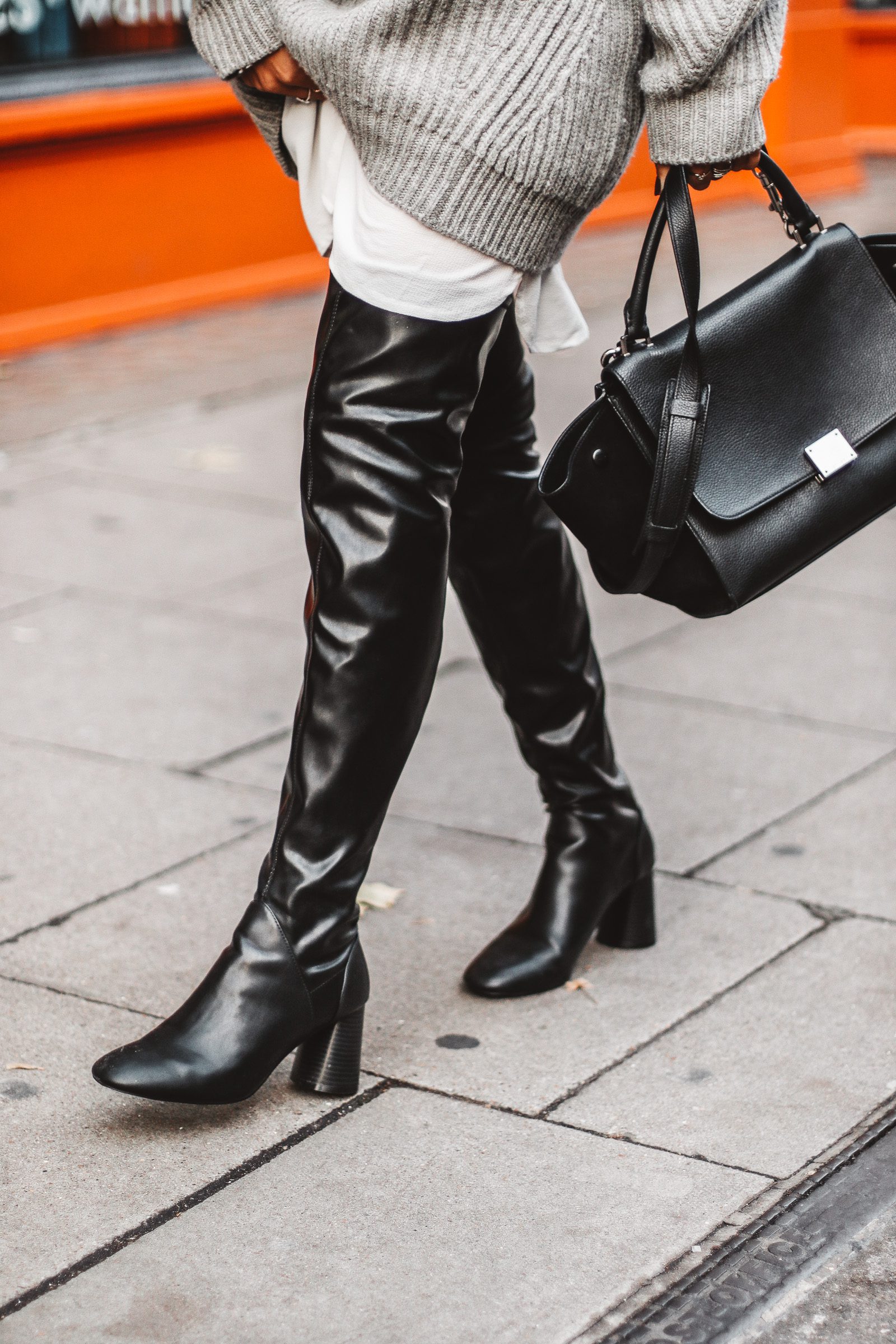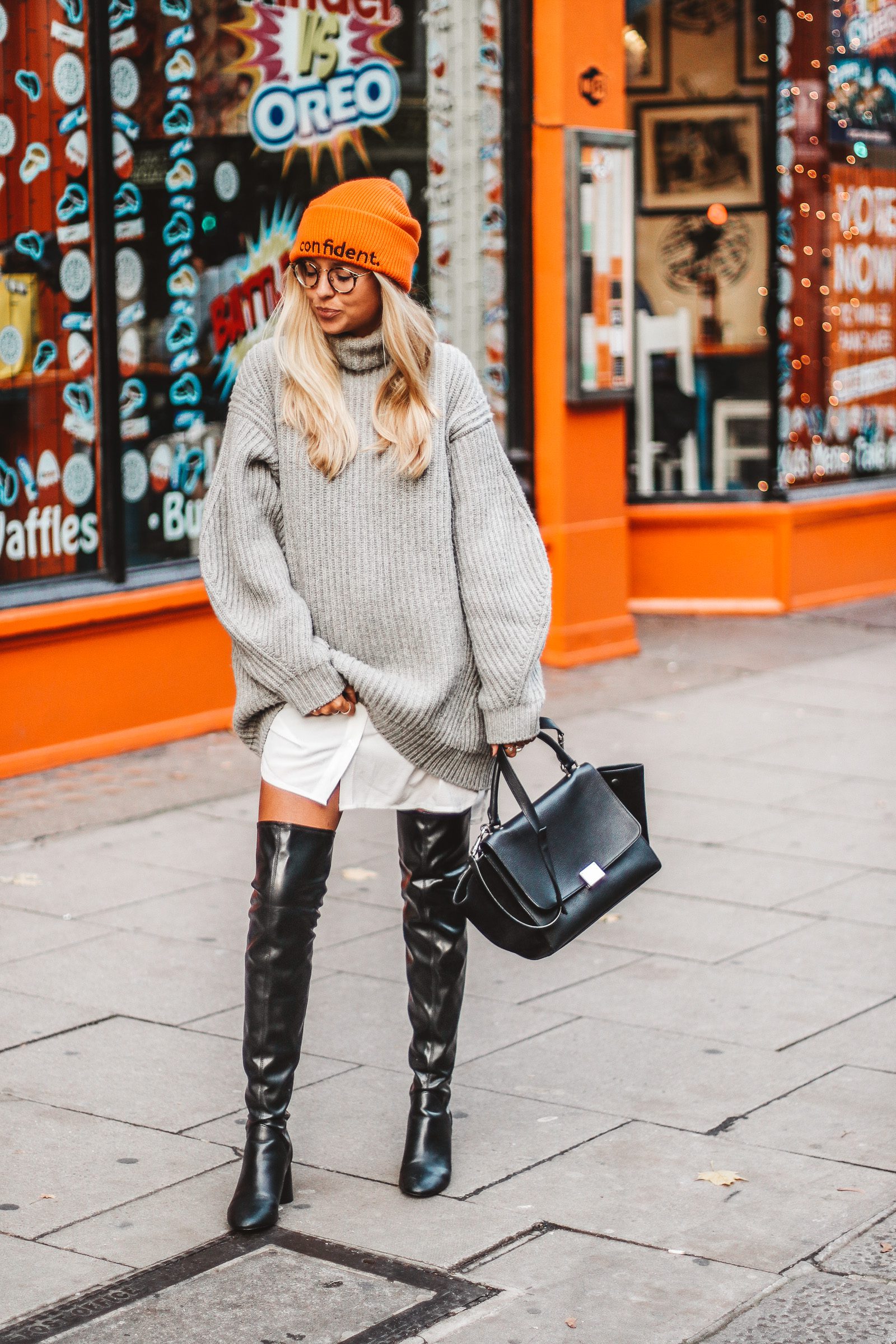 For our second day in London, the program was less busy, so I decided to wear my new over the knee boots! It's a Zara model that I shopped a few weeks ago. I really love them because they are a little bit different than what we usually see with these kinds of boots: they are a little bit "loose" and a tad shiny. You really need to own your look totally because the model is quite imposing, but I think that like I wore it here, with loose and casual pieces, it's totally doable for everyone! For the rest of the outfit, I'm wearing a grey Acne Studios sweater dress (an impulsive purchase that I do not regret at aaaaaalllll). I combined it with black mini shorts and a long shirt to add some length to the dress. To add some color I chose to wear this super peppy orange hat from Zara. I find it adds some joy and confidence to this otherwise cold Winter look!!

Acne Studios Sweater Dress (size S) ♡  Boohoo Blouse (size M) (new co) ♡ Over the knee boots from Zara (new co) (usual size) ♡ Céline bag via HOUBEN ANTWERP ♡Orange hat via Zara (new co) ♡ Glasses Céline ART DE VUE OPTICIENS (*)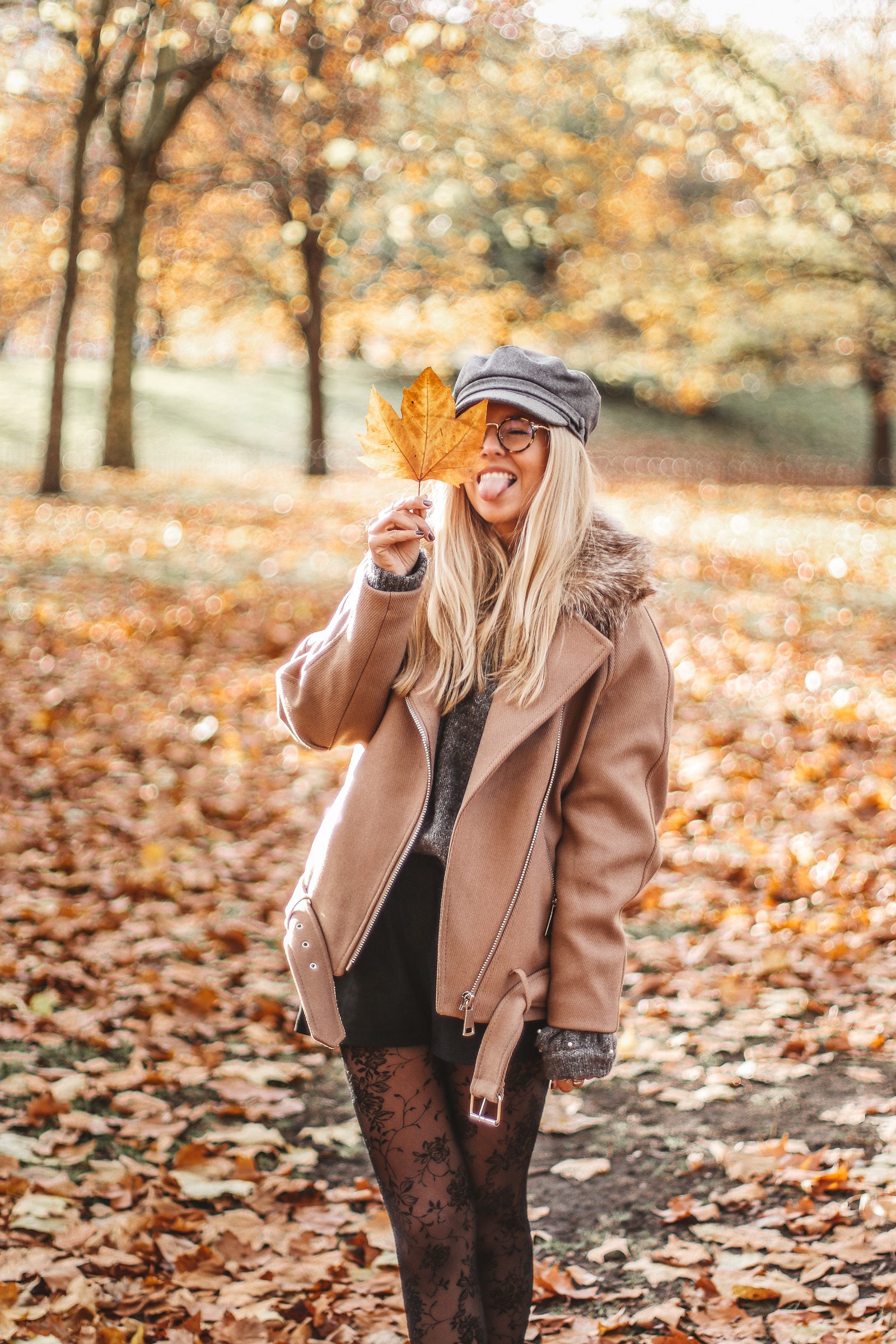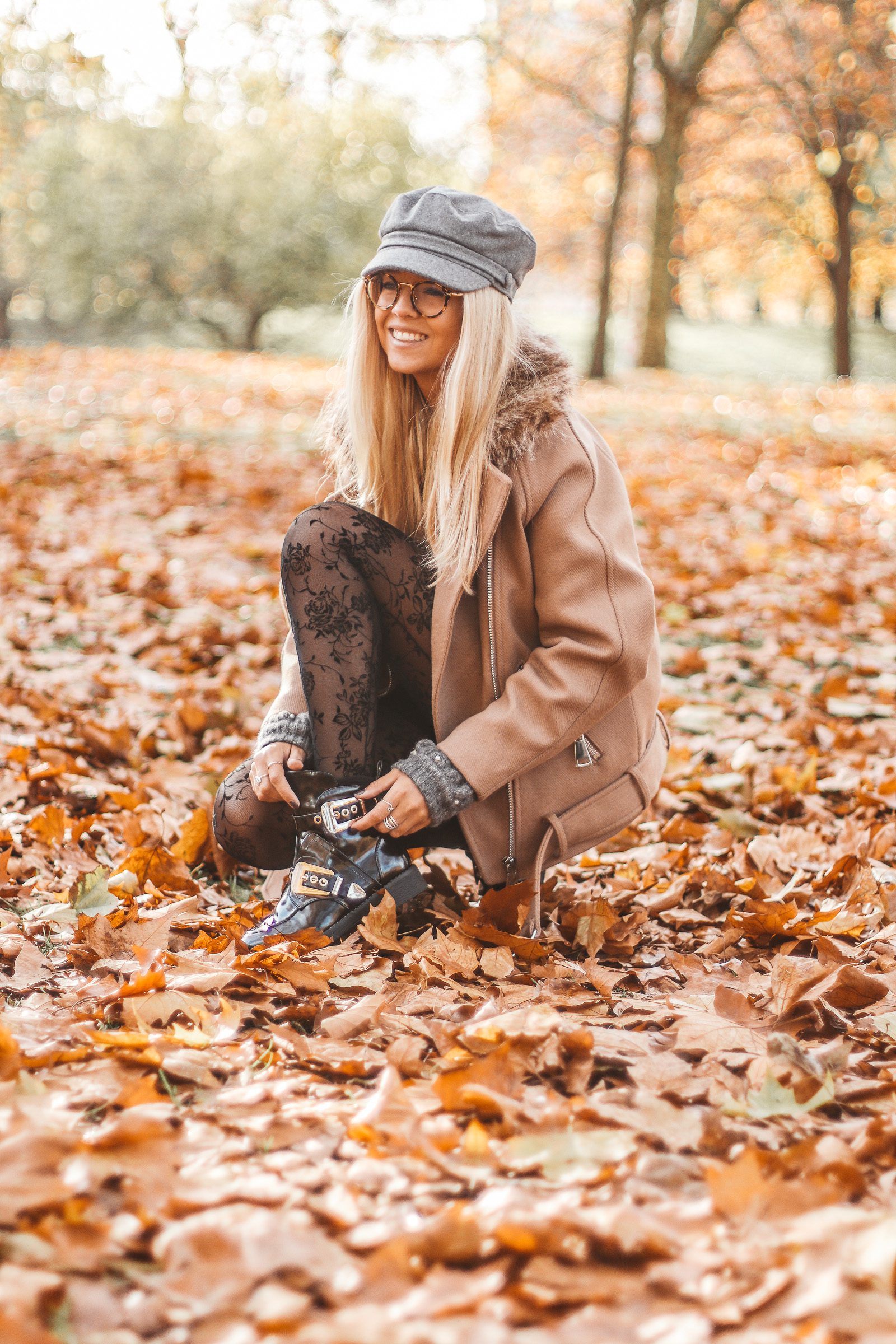 [show_shopthepost_widget id="2915323″]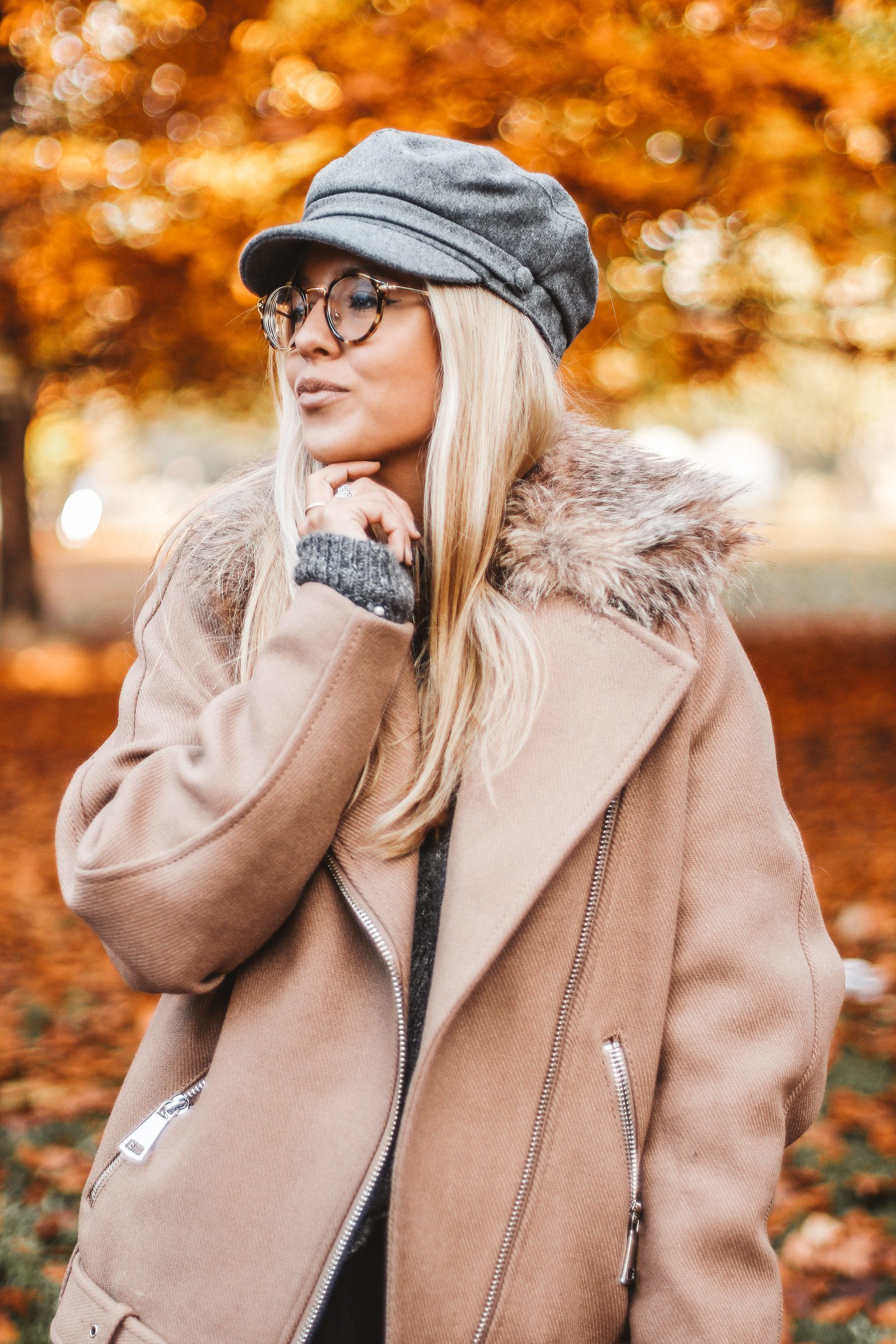 For this third look, I again chose for an ultra-comfy outfit to spend the day walking around in London, shopping and enjoying the beautiful sunny weather reigning over the city for our last day. I'm wearing my crush of the moment jacket from H&M!! A really beautiful piece that I love and will be accompanying me a lot this Winter. By the way, know that they really fooled us because the jacket is 20€ more expensive online than in stores! So if you have the time to go shop it in store, go for it! You'll save 20 bucks! The collar is a bit "cheap" but totally wearable because the rest of it is just beautiful. For my feet, I'm wearing another one of my crushes: boots from Pretty Wire, inspired from the well-known Balenciaga model. They are only 40€ guys!!! They're not only super cute, but also very comfy.

Sweater Pretty Wire (new co) (size M) ♡ Jacket H&M (new co) (size S) ♡ Tights from Calzedonia (new co) ♡ Black shorts from Mango (old co, really really old) ♡ Glasses by Céline from ART DE VUE OPTICIENS (*) ♡ Céline bag by HOUBEN ANTWERP ♡  Topshop cap (new co) ♡ Boots Pretty Wire (usual size) (*)
That's it for these Winter looks, if you liked this look, have a peak at this one to see how to style vinyl!
EnregistrerEnregistrer
EnregistrerEnregistrer
EnregistrerEnregistrer
EnregistrerEnregistrer