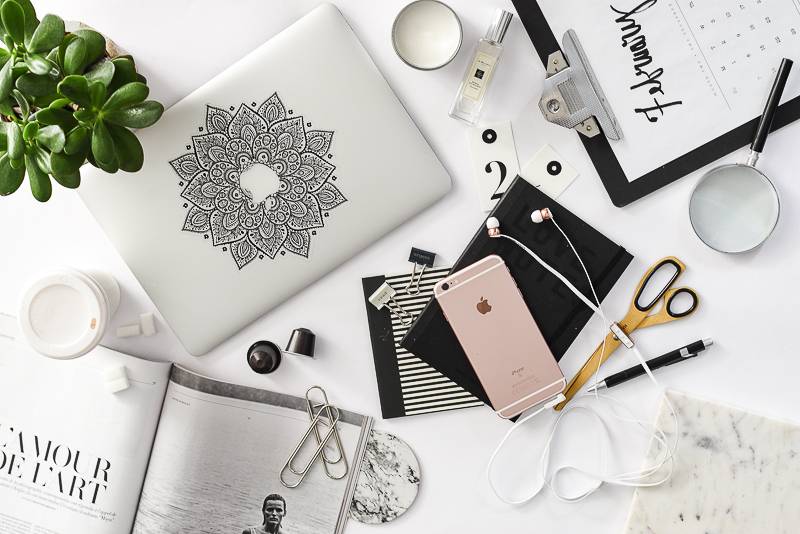 After receiving an important amount of emails asking for help to create a blog, I thought it would be a good idea to write an article about it. In order to answer all of your questions about the creation itself but also about my story. 
Good luck for reading (I let myself go #sorrynotsorry)
My experience
I started my blog in May 2013, 2 years and a half from now. If I'm being honest, I would have to admit I did it on an impulse; I was bored (it was studying haha). And the idea had been going true my mind for a while so I decided to make the step.
I launched my blog, mostly because I wanted to share good deals I found on the internet, daily outfits etc… My friends often asked me where I bought my clothes and were quite surprised when I answered I had it from the internet (4 or 5 years ago, it wasn't that common). I was following quite a lot of French bloggers and I did not know any Belgian blog, so I told myself "why not do the same as those French girl and share it with everyone?".
So I did not think about about a name neither about the technical aspects, I just thought: Ok now I am making my blog and 15 minutes later there it was, I created my blog. I already had some experience in the informatics area so it was not a problem for me. It's afterwards that some problems came up, I started asking myself a bunch of questions (that I should have asked myself before): how am I going to shoot my looks? With what material am I going to do it? How do I become famous? How do I introduce my blog to my friends? How do I make a difference with the blogs that already exist? How often should I post things? A lot of question I didn't think about when I started but I clearly should have.
So my beginnings were kind of hesitating, I wasn't regularly posting, my writing style and set up were limited and the pictures of bad quality, … I fixed all those mistakes while growing as a blogger. One year ago, my blog was the one I dreamed of! Beautiful pictures, a bright and professional theme, texts that are easy to read but also interesting, and posting regularly on social media. From the moment my blog started to look like something nice, I began to let myself know to people. Step by step the amount of readers increased and the number of followers multiplied itself. You have to know that, in Belgium, blogging was quite new when I started. While in France blogs have been a trend for 6 or 7 years. And to be honest, I did not read any Belgian blogs, only French ones. And that is still the case because I can't find the same quality and originality in the Belgian ones. So it was even harder to get people to know me because the concept is not as developed here as in France. But now things are changing and Belgian blogs are becoming better.
Meditate a while …
You don't create a blog on an impulse, at least that is not what I would advise you to do after having myself made that mistake (#oops). These days, there are more and more blogs and they all look alike. So if you want to create one, you have to be different from all the others that look just like each other. So please, do not create one just to be like everyone else, stand out from the crowd. If you want to get to it, ask yourself this question: why do I want to create a blog? Good question isn't it?
If you are creating a blog, it's because you want to share something: a particular clothing style, a good nose to find all the good plans on the internet, great taste for decoration, a certain vision on society, an abnormal living style, good cooking skills, a passion like sport or travelling … When you create a blog it means you think you can touch people with somethin. If you managed to find what's giving you the will of creating a blog, then believe me, you have done 80 % of your work !
The problem these days is that the life of a blogger is a dream to a lot of people: free products, great salary, crazy trips,… This world inevitably attracts greedy people. Even if I know this advice won't be taken seriously by those people, do not create a blog hoping you'll fall under tons of gifts. It won't work if you're only doing it therefore. A blog that works is a blog created with passion.
The blogs created by those greedy people usually don't last because partnerships and readers don't come along that quickly. I only started receiving partnership proposal after a year. I think that that desperate envy to receive gifts ruins the global image of blogs and makes us look ridiculous to a lot of brands and readers. I personally decided to handle things differently with partners this year, I will tell you more about It later.
Anyway, once you've chosen a subject, buy yourself a pretty notebook you'll never leave again once your blog is created. You can write everything in it, to do lists, ideas, pieces of articles, words coming true your mind, titles for your next posts, your goals, your wishes, everything !
Name dilemma.
Well on this one I can't be of any good advice because of my crazy blog name (hum). But as I told you I did this in five minutes and never thought I would have to share it to a lot of people. And you know what? I do regret no having thought a little longer about my blog's name.
Obviously, as soon as you meet me, one of the first questions I get asked is «why did you chose this name?» Well no, sorry, I don't have any crusty story behind it, I chose this name randomly. And of course, nobody pronounces it the right way and writing it is even worse. When people ask me what my blog's name is, I'm embarrassed to say it because nobody ever understands it and I have to repeat it like 50 times (at least). But it's really impossible to change now because I am way too associated to this name. So I do not want you to live the same thing and that's why I am going to give you some tips to find the right nickname:
Chose a short and comprehensive name. For example : Noholita, Julinfinity, MadebyF, Thewildgirl, Alexcloset …
The shorter it is, the more the reader will remember it. Soon, you'll understand readers are looking for simplicity so you will be willing to do everything as simple as you can.
Try to avoid using '…'sworld', '…'sdressing, '…'scloset … We've seen them too much
Chose something personal. You can try to include your own name in it or an abbreviation, or a nickname you have !
Try to find a dope name by doing a word game! Like Julinfinity, Queenofjetlag, … (all those name are existing of course!)
Talk about it to your friends ! Ask for advice to your friends or family, there's always a good idea somewhere !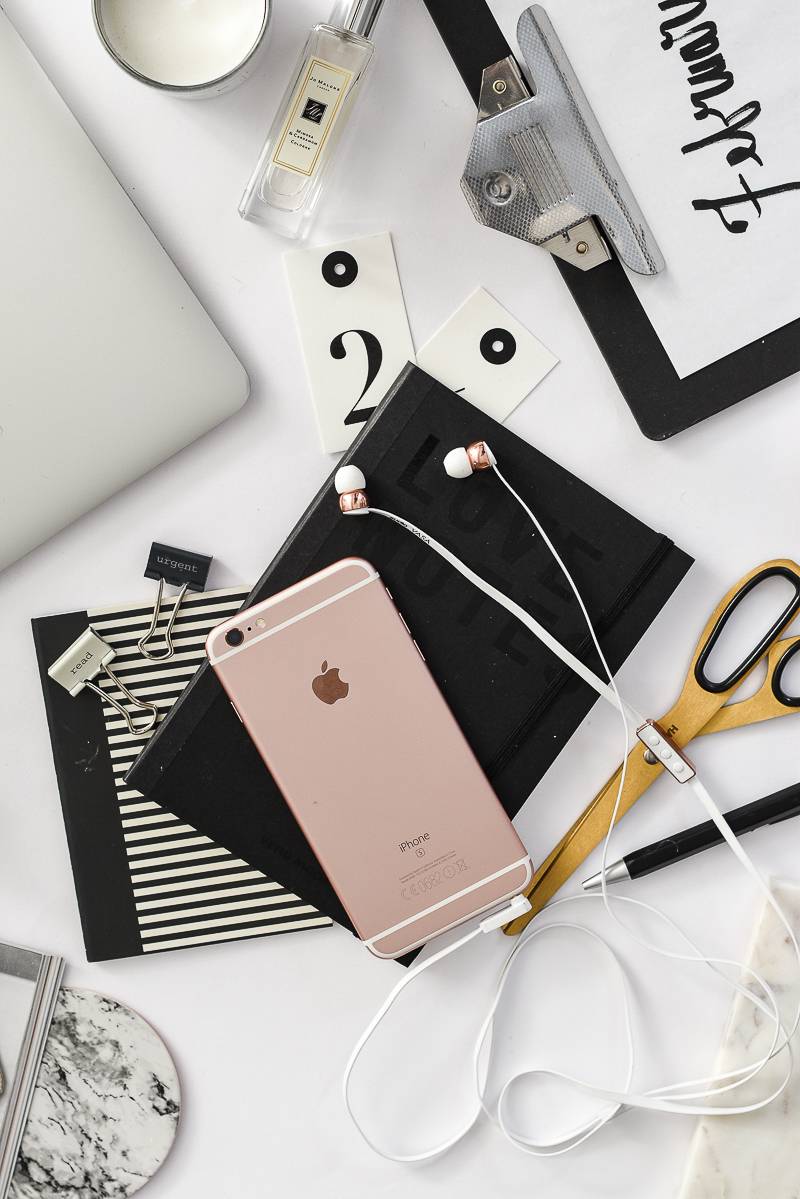 The technical aspect of installing your blog
After having decided what subject your blog will be based on, choosing a name and developing you ideas comes the technical part. And in the contrary of what you may think, it's the easiest part.
You can create your blog on a free platform, this one will offer you a dashboard that is easy to use and you will get away with it quite quickly. The most common are WORDPRESS and BLOGGER. I personally started my blog with worpress.com that offers plenty of possibilities and is easy to use. A whole part of the blogosphere uses blogger. Blogger is quite intuitive and offers a lot of templates you can modify easily. I have never used Blogger so i can't influence you in your choice but I can tell you that I really enjoyed using wordpress. And if you are intending to create customised designs you want to create easily and for free, than you should rather pic Blogger. Because on wordpresse some of these features are not free while they are on blogger. But if you use wordpress.org than it is free, I'll tell you about it in the next point.
You can also create an automatic host blog, by buying directly a name and by installing wordpress on it afterwards. I chose to transfer my blog from wordpress.com to wordpress.org when my blog started to get known. I did it because I wanted my blog to be more professional, with a personalised design, publicity inserts etc.. The transfer is quite complicated, you will lose some data. So I advice you to directly chose for wordpress.org. Yes you have to pay for it but a basic domain name only costs 25€ a year and if you compare that to all the energy you put in doing the transfer, it is worth it. That is of course if you want your blog to take a more professional turn.
So now I am going to explain how to create your blog on wordpress.org because I think that is the best option, even if you are only begging, you never know which way your blog will take.
First you buy a domain name: In this case I would offer you to buy it on OVH because that is the one I use and I never had any problem. I just had to go from a cheap host to a more expensive one so my blog would go faster.
Once you've bought your domain, you will receive an e-mail with the invoice and the password and nickname.
Now you have to create a MySQL data base. To do that, I invite you to watch this tuto, I watched it myself and it gives you a clear explanation.
Now your data base is created, you have to install FileZilla, this one will able you to fiddle in your server. Once again, watch this tutorial, everything is perfectly explained.
And once you're done with the tuto, your blog will be successfully installed and you can take care of it as if it were your own baby! If you are experiencing some problems, do not hesitate to sign up on a forum like this one, on which you are able to ask your questions. I solved a lot of problems thanks to the persons on this forum.
First steps on the blog
Now that your baby is created, you have to fill it in and lay it out to your taste. So to do this right I am going to give you a list of things you don't have to forget before sharing your new blog.
Install a cute design: If you chose the option I mentioned above and you are on wordpress.org, you can download the designs you like on your blog. You can either ask someone to create this design for you (it will cost you a certain amount), or you buy one or download one for free on the internet. I found mine on Etsy, a website where there are a lot of nice themes. (They also propose designs for Blogger)
Create a menu: In the menu, the reader will find the different parts of your blog in order to surf on it more easily.
Create an « about me » page: one of the first things the reader will do is looking up that page to get to know you better. Make a pretty introduction about yourself and about your project but keep a little mystery in it, in order the make the reader want to read the rest of the blog.
Create a sidebar: In that sidebar you have to include some basic information. Like links to your social media profile, quick presentation, a picture and you can also add links to certain categories of the blog. And as the blog is growing, ad a wish-list, a twitter feed or pinterest feed, pictures, instagram feed … and many others !
Please please pretty please mind your spelling. I know I sometimes make spelling mistakes (I can't read my articles 15 times, especially when they are as long as this one) but I do my best to avoid spelling mistakes and reading a blog with 3 mistakes in the same sentence is horrible, well to me it is.
Make yourself known
Another FAQ. How do you manage to get your blog known at the beginning? It's not that simple and apart from letting time do his job, there is no secret. If your blog is nice, it will end up receiving the attention it deserved. But you can push things a little with those tips:
Talk about it to your entourage and share it with your friends. They will be the first ones to support you and to talk about it around them and so on. I was shy to talk about my blog at first, it took me 6 to 7 months to bring it up, when I couldn't hide it any more. I was afraid of their judgement but they were quite positive so it really helped.
Share your new articles on specific groups of facebook. Some pages are made specifically for bloggers. And those pages really helped me to start. Here are some of them, I am myself member of: fashion blogger, blogosphère belge …
Sing up on Hellocton, Inspilia, Bloglovin … those are really efficient launch pads for bloggers to make themselves known. If they think your article is interesting it may appear on the cover of those launch pads and that's a followers jackpot! I am not writing a lot in english because it's not my mother tongue but bloglovin can drive your blog really far !
Be active on socials medias. Everybody knows this one, if you are not active on social media, your blog will have more difficulties to become famous ! I invite you to read this article about the filters bloggers usually use on instagram.
Use famous blogs. Another trick to gain readers is to drop an article on a famous blog, as a guest post (not too much otherwise they will refuse). It's good for them and also for your blog. Select your most original article to make good impression and to get the attention of the blogger!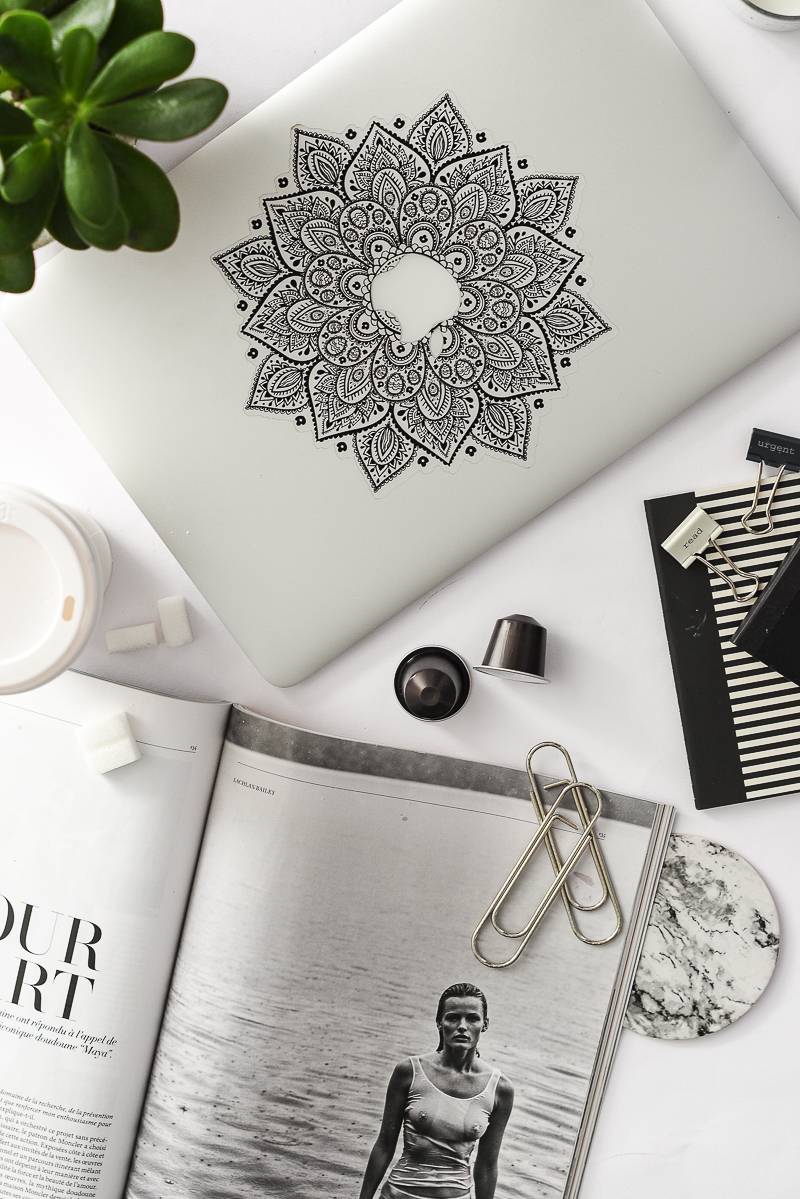 Keep your blog alive through time
The key to success for your blog is work and investment. If you create a blog to finally only post 1 article every two weeks and not being very active on social media …. then why did you create this blog? Of course it can happen that someone creates a blog and is full of good intention but ends up not having enough time to take care of the blog. It's just that there are so many blogs on the web that it's not worth it if you are not willing to make time for it. The reader will end up not knowing where to look any more! So do take it seriously and be ready to put energy and time in it, otherwise it's not worth it.
I spend 6 to 8 hours a day working on my blog and being on social media, associated with my studies, my boyfriend, … Of course you don't need to spend that much time on it in the beginning (there will be less emails, less comments, …) but you have to know that it requires everyday work if you want your blog to be alive !
Writing an article also takes a lot of time (I've been working on this one for a week now, I must have spend 12 hours on the redaction of this one. I wanted it to be full of good tips. And taking the picture also took me an hour!) taking pictures, posting the article, interacting with the followers also takes a lot of time (yeah you can just ignore them but in my opinion, when you create a blog, you take the good and the bad sides, and that includes answering to a maximum of people and not staying in your own bubble without communicating.)
Anyway, I'm drifting away (I must admit I really have a lot to say about this subject)!So to keep your blog alive, you also need to be organised. If you are like me (and like a lot of other bloggers) you have to combine blog with studies with boyfriend with job with friends … you will soon realize you have to upgrade the time you spend on the computer and plan everything you want to do. Write everything you want for your bog in that notebook I told you about, like article ideas, people you need to contact, publication dates so you can place them between family dinners and romantic week-ends.
How to bring content to your blog
That is a question I got asked a lot: how to find inspiration for your blog? Normally, If you are a creative person, you will start with a bunch of ideas you will expand with time. Afterwards will come the feared moment of the «writer's block»: you have the idea but it's impossible to put words on it. When that happens, you have to go find inspiration elsewhere. I am talking about looking for inspiration, not to copy them. It's not because you have a lack of ideas that you have to go and rewrite the article of someone else with your own words. Neither just take that article and post it on your blog. Please. Really.
Anyway, to find new ideas you just surf on the internet: check on bogs, look at pinterest, instagram or even tumblr… You scroll until you have an illumination ! Personally, when I have lack of inspiration for an outfit for example, I immediately check on pinterest. If I don't know how to wear my new leather skirt, I just type it in the research and I find a lot of inspiring looks.
I often get asked: do you need money to start a blog? So do you need money to bring content to your blog? Of course not!! I am not saying your blog won't cost you anything and that having spared a little money to start won't help but it's clearly not necessary! And money shouldn't be an obstacle for the launching of your blog! For example, if you don't have enough money  to buy yourself a good camera (which kind is the essential tool you need for blogging) well than you ask your friends to borrow one or your parents. You can also work with an amateur photographer. This also counts if you are starting a fashion blog, you don't need to wear high-level brands to be a successful blogger. I think it's the opposite, bloggers who have a style that is accessible to everyone will have more success (For instance, I am thinking about Noholita, a french blogger almost everyone knows by now, who wears a lot of clothes from SHEIN and H&M). So to sum up, NO you don't need to be rich or to win the lottery to start your blog! There will always be alternatives to get true it without having millions.
Do it with love, without giving yourself a headache
The aim of this article was to talk about all the questions I was asked regularly about my universe and I hope that this will give you the lust and the motivation you need to launch a blog yourself! But of course, to end this article I will give you one last advice, do it with passion and on your own way. The way that feels the better to you. Do not put too much pressure on your shoulders, do not try to look like somebody else, just enjoy blogging! A blog is a true playground where you can talk about whatever you want, without any obligation. Sure, there is a red line to follow to do things right (hey, I did not write this whole article to end up telling you you can do whatever you want haha), but let your creativity and your envies take the lead!
If you have any further questions, please do not hesitate, I will be pleased to answer them <3 My english is not always that good, so don't hesitate to do some correction if there is a need !
Ps: In this article I am not talking about the partnerships or the money, I've already spoke about it in a french post, that you can maybe translate with google, but I didn't translated it for the moment. As you can see, that kind of blogposts are pretty long and it takes me a long of time to translate it.