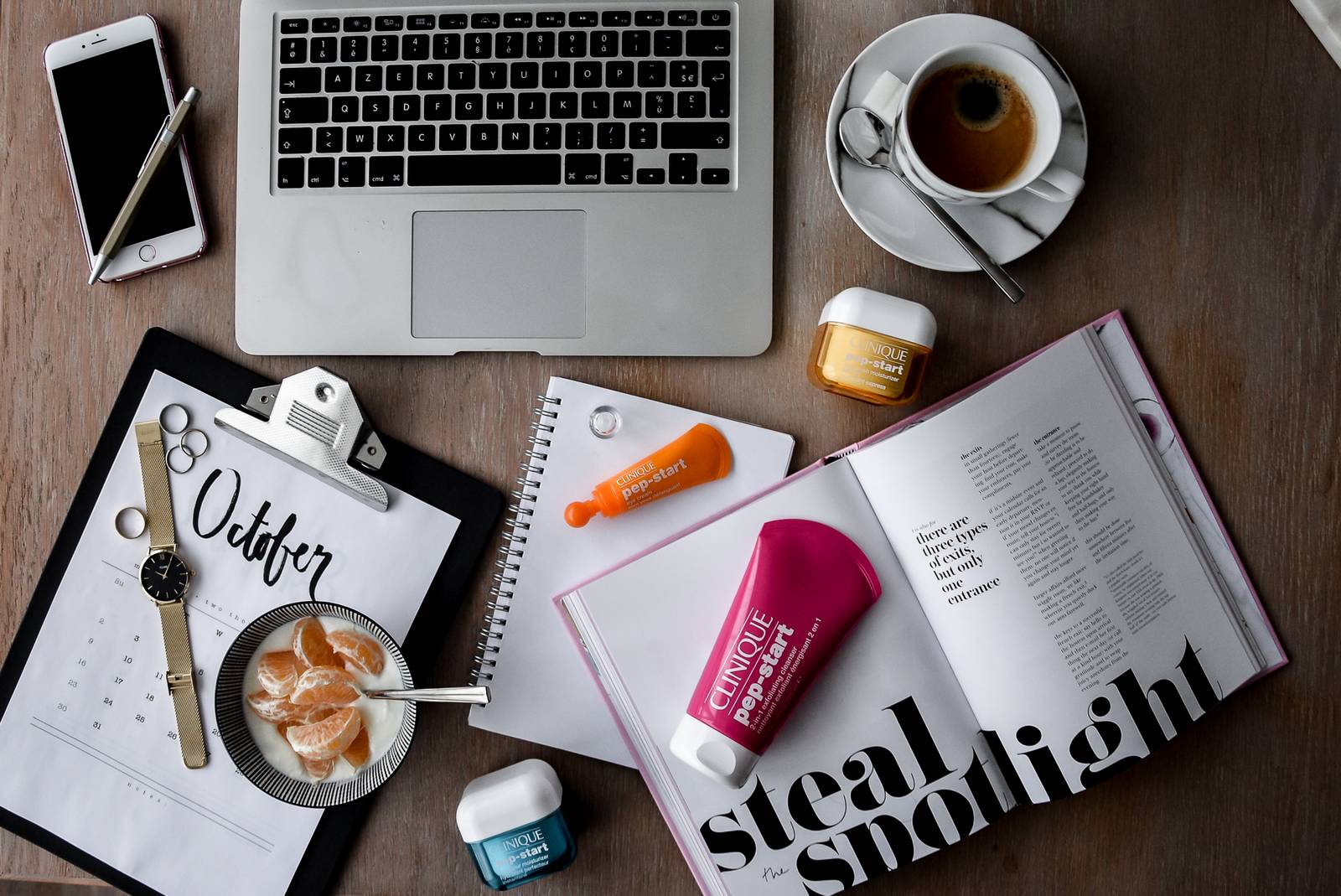 Hi Guys! Hope everything's fine. Today I am back with a new beauty blogpost to speak about the new range of Clinique : Pep Start. I had already heard really nice things about this range and was impatient to try it. This range is intended for young women, who have a vibrant, quick, and dynamic way of living. The packaging is really colorful, really « pep », to express the mood of this new range. I discovered it recently and I am already addicted to it !
This range has four products for your daily skin care routine : the exfoliating cleanser, the eye cream, the hydrorush SPF20, and the hydroblur Moisturizer. I tried everything for more than one week and I already really love using them.
The exfoliating cleanserdoesnotattackyourskin,it'sreallysoftandnot at all agressive. And after using it, your skin is amazingly clean. After cleansing my skin, I have the choice between either the hydrorush or the hydroblur depending on what my plans are that day. If I have a day full of meetings and classes, and if I need to wear make-up, I choose the hydrorush which regulates the production of sebum and directly gives a moisture boost and prevents your skin from daily assault like pollution. If I don't spend the whole day outside and if I don't need any make-up, I would prefer to wear the hydroblur which is really amazing. This is my favorite product from the range! When you put it on your skin, it feels really fresh and smooth. Really pleasant to apply. It blurs fine lines, little spots and wrinkles for a matte finish … and it works really well. You don't need to add anything after using it, your skin looks perfect!
The Eye cream is one of my favorite products from the range too. It's really easy to apply thanks to the little ball at the end of the stick, and it awakens and illuminates your eyes instantly. It's really fresh, so you quickly get addicted to this cute little orange stick. I don't have any dark circles (thanks god!) so I can't test it for you, but I see a small difference the days I don't use it, my look seems less awake.
It's a range that prevents your young skin from daily assault like pollution, dry hair  etc… But also protects your skin from aging. In the components of the products, as in the eye cream for example, we found products that stimulates cell regeneration and collagen production. It's the best  way to prevent cell aging.
In short, it's a range I really love to use and had great results on my skin. I will continue using it for a long time ! If you've already try it or you're just like me, enthusiastic about this range, don't forget to leave me a comment on your thoughts !