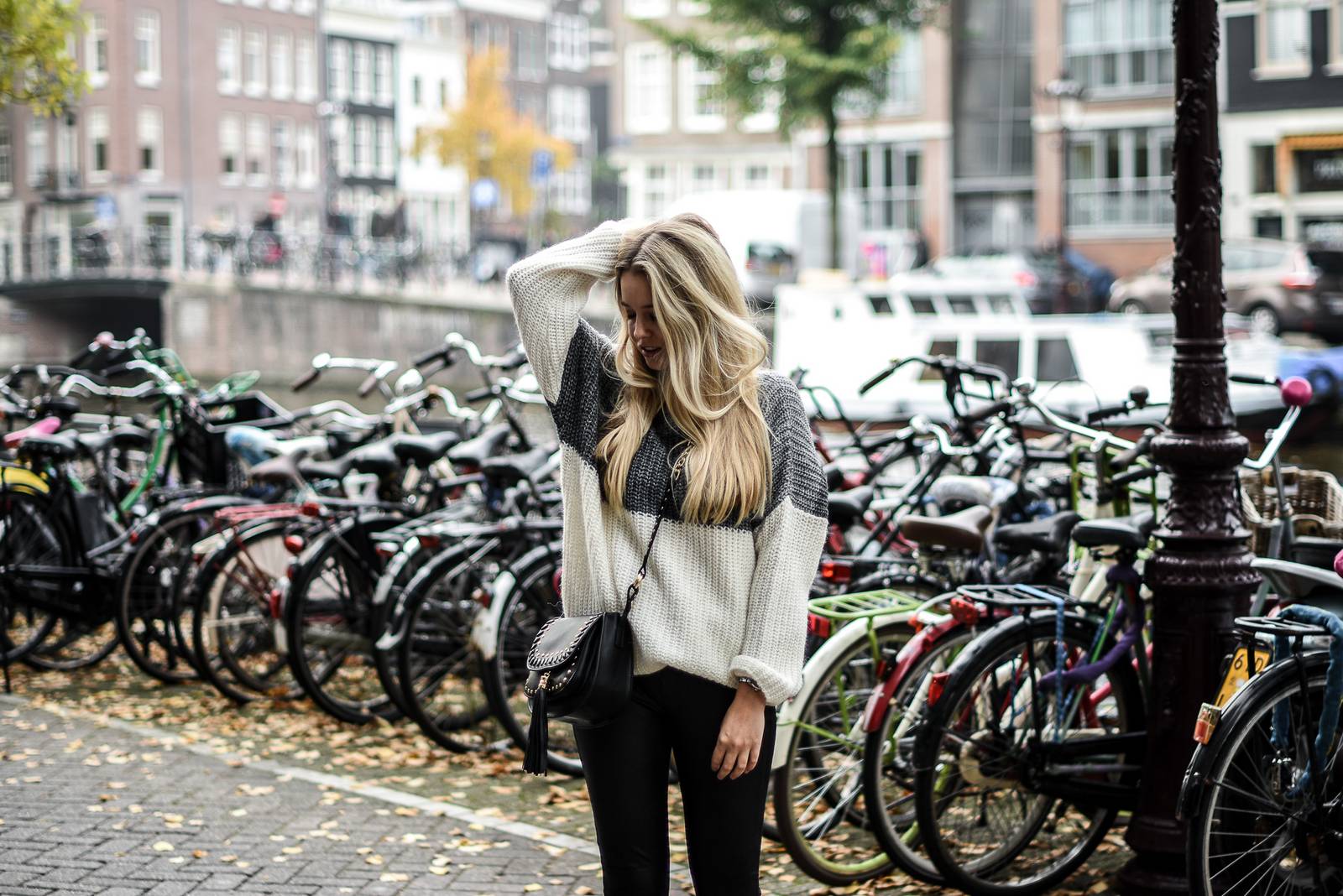 Last Wednesday, I went to Amsterdam to spend two days with Esprit for the launch of their campaign #ImPerfect. For this, they collaborated with the duo Gala Gonzalez (her blog is none other than Amlul) and Miguel Carrizo, and they did an amazing shoot in the south of France.
I arrived in Amsterdam in the evening of Wednesday, to sleep in the hotel The Hoxton. I really recommend recommend this hotel, its location is ideal (not far from the station) and the decoration is perfect! I really slept like a baby, a pity that I could not make a long sleep ! In the morning we met at 8:30 am for a delicious breakfast with all the influencers and the Esprit team. There was some belgian bloggers, such as Tiany Kiriloff and Elien Migalski (Dogs and dresses), but I also met several other super nice girls such as Marlot Willems (Jolielot) and Gala Gonzalez herself. After breakfast, we had a little « styling session » where a journalist presented some really nice combinations of outfits around the AW16 collection from Esprit. This small « class » gave me a lot of ideas, it was really super inspiring. We then lunched in an informally way, before leaving for a boat trip on the canals of Amsterdam. Between the sun which was pointing the tip of his nose, the glass of white wine (or two) we drank, and the stunning views that Amsterdam offers, this little cruise was more than magical.
In short, you'll understand that this event was a great outcome of a wonderful collaboration with Esprit, I rediscovered a brand I liked many years ago and I was really happy to meet the team and to discover their new trendy collection. I am super satisfied with the items that I have received during this collaboration (including the craazzyyy sweater and bag that I carry on the first picture of the blogpost).