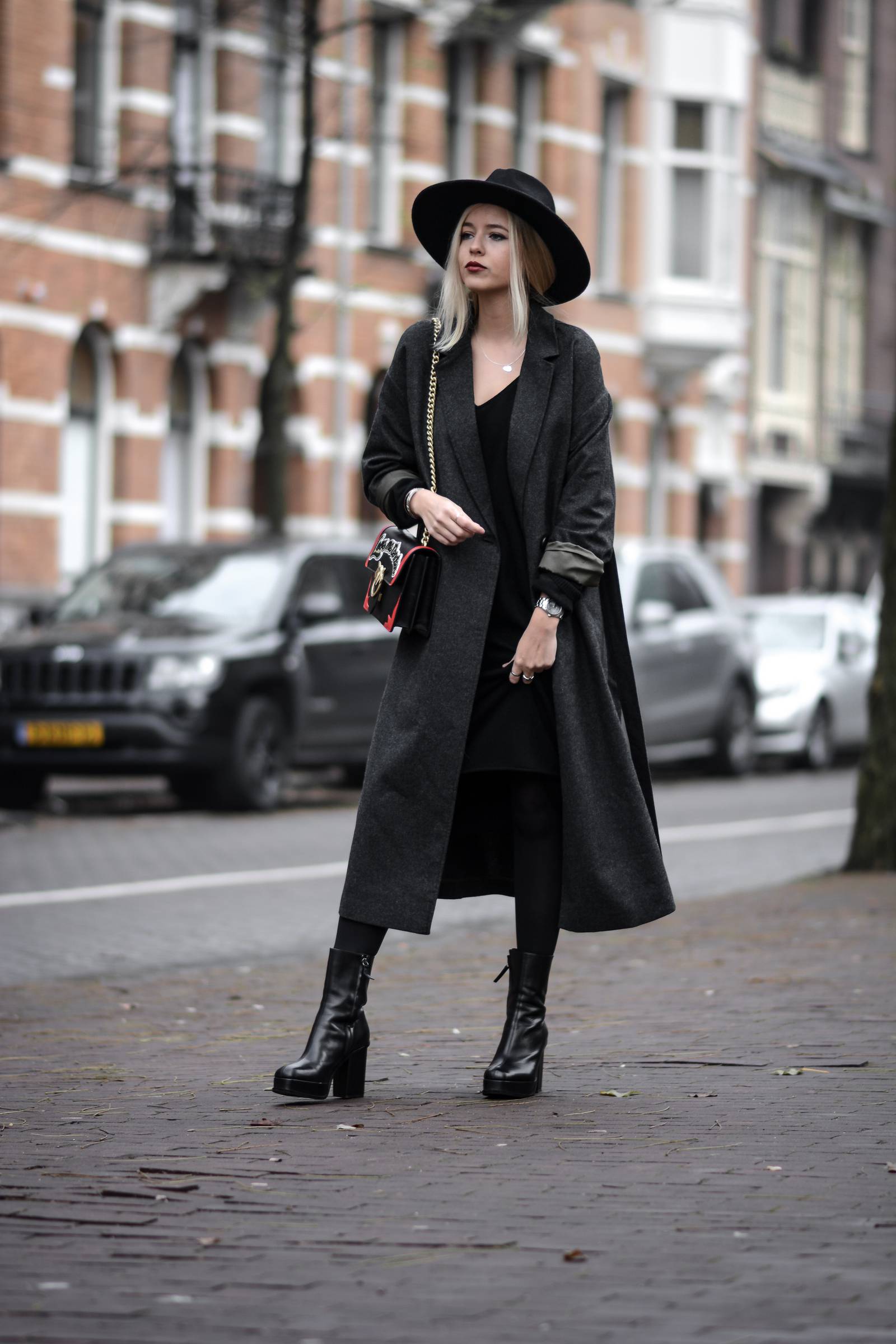 In the wintertime, it's not easy to wear chic outfits. We all become really lazy and just wear flat booties, oversized knit, huge coats and, big scarf. It's cool for sure, but it's more casual and sportswear than elegant. But what to wear when it's really cold and you have to be classy for like, an appointment, or a date ?
One of my advice to stay elegant in the winter is to adopt the knit dress : a dress, but that keep you warm! Here I am wearing a beautiful model from American vintage, 100% cashmere. I was looking for a black knit dress like that for a loooong time, and I finally found this one, which is quite perfect. And it's getting even more perfect because it's on sales now !! Wear it with high heels booties, but comfortable ones, like these I am wearing, add big warm socks … and you will have a warm, elegant outfit, perfect for the winter.
Hope you'll like this look!

American vintage knit dress (new co, size M, on sales -40%) (*) ♡ American vintage coat (new co, size M, on sales -40%) (*) ♡ Zara boots (new co, usual size) ♡ Pinko bag via Zalando (new co) ♡ Zara hat (new co) ♡ Lipstick  NARS « Mona »