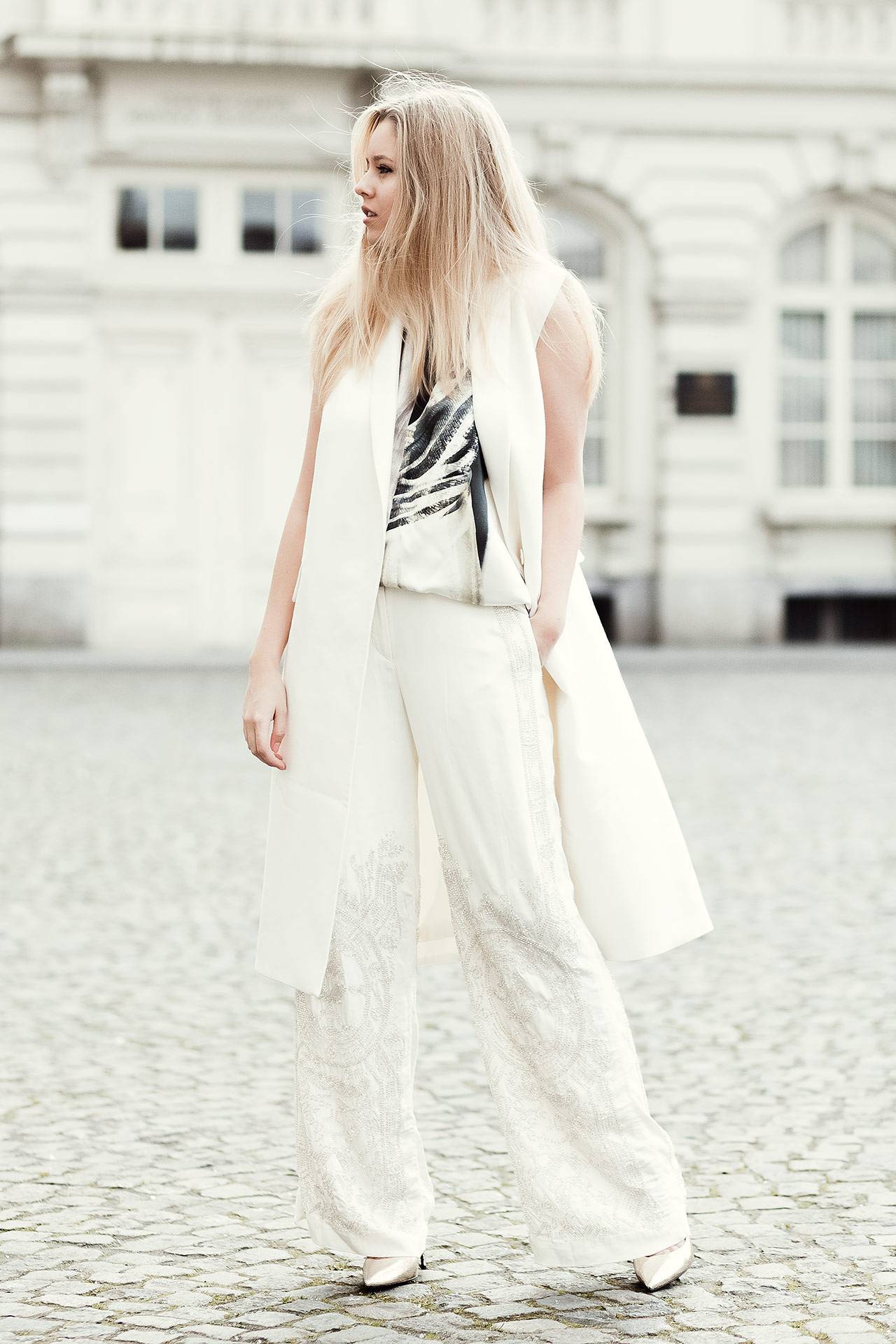 The conscious exclusive collection by H&M is one of my fav of the year ! Of course, I am also a big fan of the trend and studios collections but I have to admit that conscious exclusive collections are always killing everything. All the pièces are absolutely amazing and I am literally dying for everything. It's not the kind of pieces you can wear everyday, but it's the kind of pieces you NEED to have in your closet. They are so exclusive, you need to have them ! Even if you only wear it two year later, it's ok, because you got it.
For these who don't know what are the conscious collections by H&M, they are sustainable collections. The purpose is to make fashion sustainable and sustainability fashionable !  Then the clothes from this collection are ethical, climate smart, made with recycle clothes, use natural resources responsibly etc… You have the classic conscious collection, which is available in all the stores and you also have, once a year, an exclusive conscious collection, which is more « red carpet ready », and more expensive than the classic one.
« This season's Conscious Exclusive collection has been inspired by the exhibition "Fashion Forward — Three Centuries of Fashion" at Musée des Arts Décoratifs in Paris.The exhibition, located in the Palais du Louvre, covers 300 years of high fashion from the world's most influential designers. The H&M design team has worked closely with Musée des Arts Décoratifs to find inspiration for Conscious Exclusive. Unique access to the museum's costume archives, and the museum itself, has resulted in a glamorous line of modern red carpet pieces infused with tactile charm, nostalgic aesthetics and a historical legacy. Paintings by the French symbolist Gustave Moreau have inspired the colour palette of this collection, and the prints are created from varied elements of his artworks.« 
The collection is now available in several stores (check which ones online) and online.
Thanks to my friend Maxime Prokaz for those awesome pictures! Be sure to follow him : on his  Facebook page or  instagram account, and of course, on his website.
Ce diaporama nécessite JavaScript.