Christmas Holiday Season in New York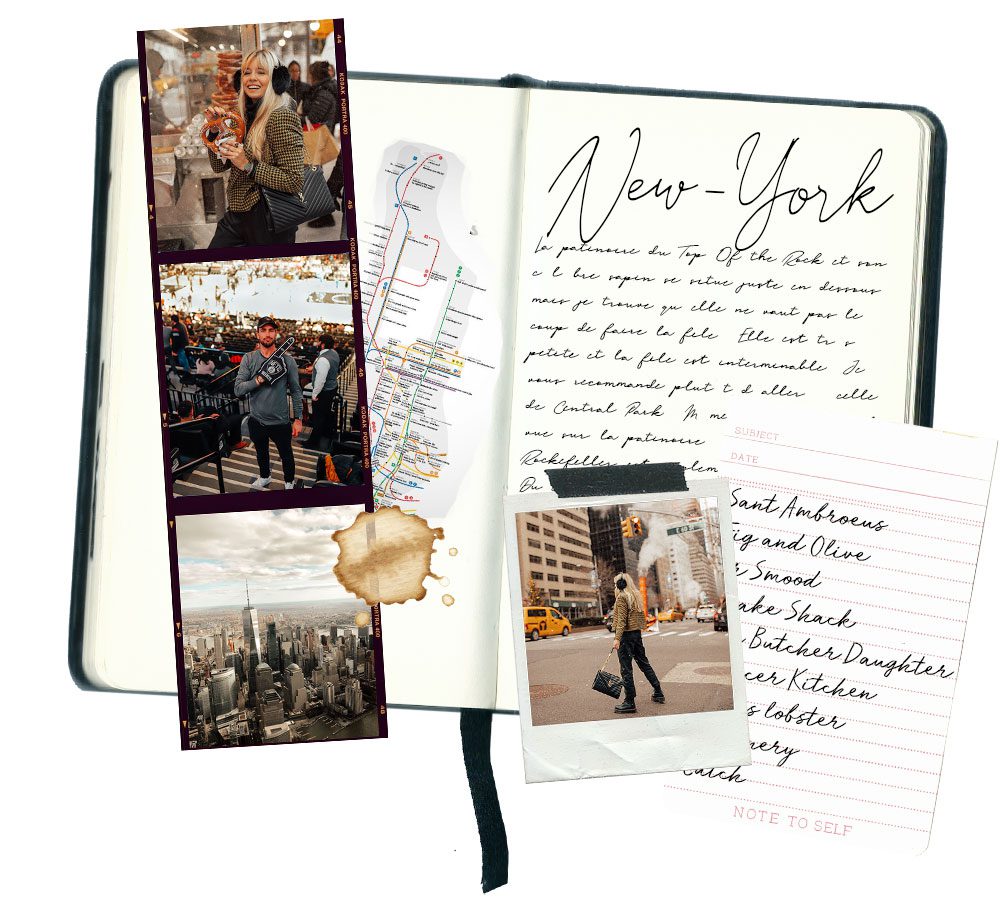 Visiting New York during the holiday season has always kind of been a dream for me! I was lucky enough to have visited the city during the Spring, but still I was really eager to visit it during Winter. We got very lucky with the weather, we didn't get any snow or cold at all, but we still got to enjoy the magical atmosphere that reigns in the city during the most wonderful time of the year. In this article, you'll read all about the itinerary of our stay! If you're looking for good food spots while you are in town, check out my previous article with all the details.
DAY 1 – Merry Christmas!
We landed in New York on December 25th, after a great flight with Delta Airlines (we were barely sitting down, when we got beautiful Christmas carols from the crew, just magical!). We were in the middle of the shutdown period, so Luka that had never been to the States before, got blocked at the border for about 4 hours, while I happily strolled through. A bit tense after a long flight and waiting time, we arrived in our hotel: The Standard on High Line. The hotel i sublime and offers an impressive view on New York…if your room is located on the last few floors. I must say that our stay in this hotel was really nice, except for some little inconveniences with the not-so-nice staff and the quality of the services, which were below our expectations compared to the price of the room.
After chilling out a little bit and having unpacked our luggage, we dressed up for our romantic Christmas dinner! We took some time to select the restaurant where we were going to spend the evening, not only because we began searching a little late, but also because we really wanted that chic and traditional "Christmas feeling". We finally settled on "One if by land, two if by sea", a chic restaurant and festive restaurant that offered a Christmas menu of great gastronomical French cuisine. Even though we were a little tired from the trip and jet-lag was kicking in, we had the most wonderful evening in this exceptional place and ate divinely well!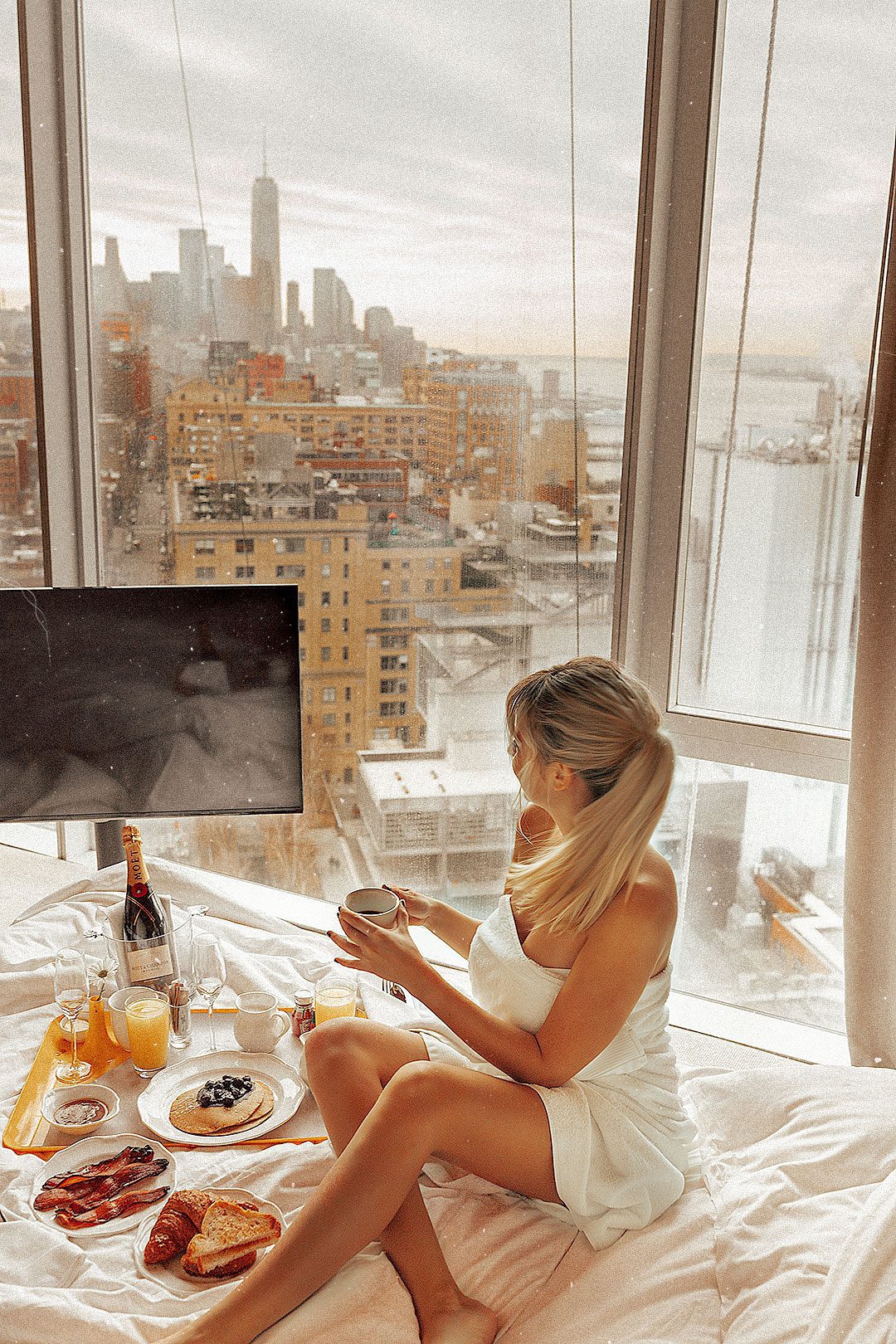 DAY 2 – Top of the rock, Brooklyn & Nba
We took our time to wake up and started the day having breakfast in bed (with an exceptional morning view of Manhattan) to ease the jet-lag.
First stop of the day: the Top of The Rock! No need to buy your tickets in advance, we bought ours on the day itself and didn't have to wait in line. You can simply choose the time at which you plan on visiting and book ahead. Once you get to the top, I recommend going directly to the 2nd and 3rd floor where there are a lot less people and a lot more space (people tend to overcrowd the balconies on the first floor) to enjoy the view. I think that starting your trip with this activity is especially great when you've never been to New York, it's really a must! You can take in the immensity of the town and have a global look at it, I know I could stay for hours.
The ice skating rink of the Top of The Rock and its famous Christmas tree are located right on the ground floor, but I do not think these are worth the huge line. Instead, I recommend going to the one in Central Park. Even without skating, the view on the rink, the tree and Rockefeller are amply sufficient! So, no need to pay over 100$ for VIP tickets at the Rock, buy your plain tickets the morning of your visit for "only "35$ per person.
We then went to visit the Saint Patrick's cathedral (where the entry is free of charge), right across from Rockefeller, before making a stop at Saks, a huge well-known shopping center not far away. For lunch, we walked down 5th Avenue to Times Square to get to the nearest Shake Shack  (I had to, you know me!). For a quick and cheap bite on the go, it's one of my favorite places to be!
After lunch, we took the subway to High Street (lign A/C) to go to Brooklyn. From there, we went on the Brooklyn bridge to walk back to Manhattan, the best view! The sun was setting and, even if we had to fight a big crowd to make our way through, the sight was amazing. In the middle of the bridge, we turned around and walked back to Brooklyn to spend the evening there.
One of my favorite activities during our stay in New York was touring Dyker Heights and admiring their impressive Christmas lights set-ups. If you're in New York for the holidays, this really is an activity you shouldn't miss, it's incredibleeee (and free!). I recommend visiting the neighborhood between 11th and 12th street, starting at 83rd street, walking to 86th street. Afterwards, you can take the subway back from 18th Avenue via 84th Street, which is little over 1km's walk but you'll get to see more amazingly decorated houses along the way!
At night, we took the subway to the Barclays Center to watch an NBA game. Even if you're not a big fan of basketball or don't really know anything about the sport, I think it really is something to experience because you'll really get in the American culture and ambiance of it all! I was lucky that Luka knew a little bit about the rules so he could explain the game to me, which made it even nicer. For the seating, I recommend taking central seats, located between bloc 105&111 or 121&126.
We then took a cab back to our hotel. The end of a perfect first day in New York!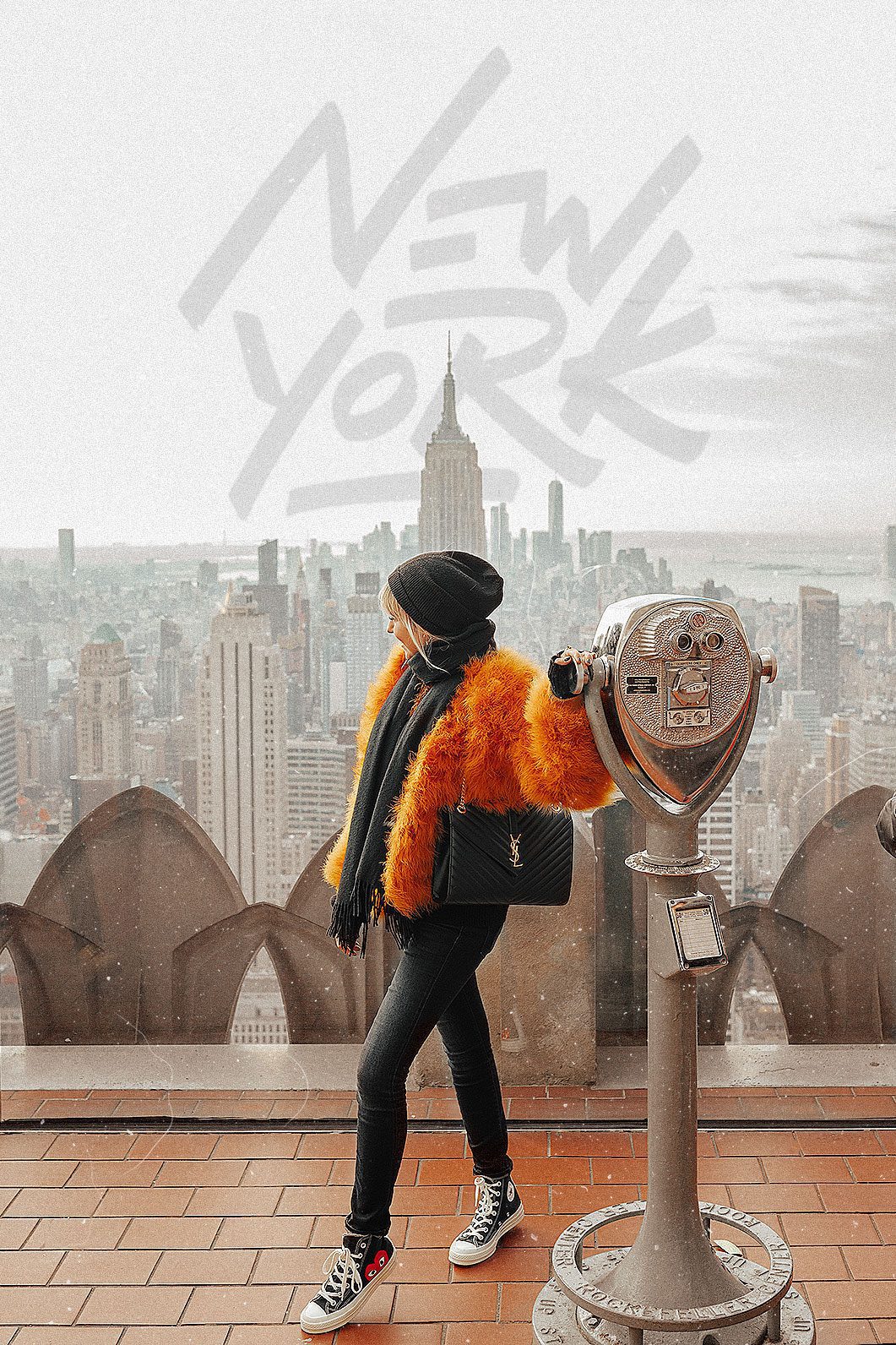 DAY 3 – Central Park
We started the day with breakfast and coffee at the new Starbucks Reserve Roastery, right next to our hotel. We didn't take the breakfast board in our hotel because it was really expensive and we prefer to eat somewhere nice and different each day for the same price (plus, New York has tons of great places for grabbing breakfast, it would be a shame not to visite those). This kind of Starbucks is a new concept launched by the famous brand, worth a visit!
We then took the subway to Columbus and walked through Central Park. Enter through the southern gate to get right to the ice skating rink. I'm not going to lie, this part of the year, the park is crowded and (unless you want to wait in line for 3 hours, and I'm not kidding when I say 3 hours) forget about ice skating. We were a little disappointed, but we expected crowds like these during holiday season.
Instead, we walked around in Central Park, towards the lake at the level of 77th street W. From there, we went to have lunch at Bluestonelane. Super disappointed by this place (that was highly recommended to me). The food was not good and cold (my avocado had black dots all over it…). We took advantage of being next to Levain Bakery to have dessert there. As I've explained in my article about food spots in New York, (here), I recommend going to their second boutique. There is a lot less people and even the possibility to sit down!
After a big lunch, we took the subway to Ground Zero to visite the memorial museum and the memorial itself. Visiting the memorial is free, but you have to pay for the museum. Even if we bought our tickets in advance, we still had to wait in line for 3 hours (that went by rather quickly because we played fun games haha).  I advise you to purchase tickets with a precise hour for visiting, this will save you time in the queue. If you didn't anticipate or didn't get the chance to buy tickets beforehand, start queuing at 5:30PM, right when they let the last people in! Personally, waiting 3 hours for an overcrowded museum where you'll "only" see retrieved objects (even if this really is hard and touching emotionally speaking) without any real explanation, fighting for a peak at the small screens of 15cm to that are the only source of information…I can't say I would recommend the experience. I think a simple visit of the memorial is sufficient for this activity.
For dinner, after a quick stop by the hotel to change into evening wear, we headed over to Catch, just on the corner of the street of our hotel. We wanted to have a bite in a nice atmosphere, and Catch seemed like the perfect place to do so. After the 3 hour long line at the WTC, we again had to wait 1 hour to get our table (even if we had made a reservation and were there on time)! Expected custom at a place like this, which is very "trendy", with an even longer waiting line for the holiday season. When I'm hungry, I get hangry very easily, so I wasn't of the best company at first, but when we got our table and had a couple of drinks, everything was fine and we had yet another lovely evening! The vibe is really nice, the place is absolutely gorgeous (industrial, an old factory). What's more, the food was exquisite, and the staff was adorable. For one of the most trendy restaurants in New York, I thought the prices were reasonable.

DAY 4 – Rainy day
We woke up to a rainy New York on day 4, so we concentrated on the in-door parts of the city: museums and shopping! We tried to visit the MOMA, weirdly enough, there was no line at the entrance. But…once we got into the museum, it felt like there were hundreds of people! It was almost impossible to see the art, let alone enjoy the exhibitions. We could barely walk around in the museum. This is the down-side of New York during holiday season, if it is your first time visiting and you want to see all the famous places, the crowds are just unmanageable. After a quick tour in an exhibition to see Van Gogh and Picasso, we fled. Seen as it was pouring rain, and we quickly understood that everyone was going to take shelter in the same places, we decided on an afternoon of shopping! We took the subway to SOHO and strolled through stores, a little bit calmer than on 5th Avenue.
That evening, we went to see the Lion King on Broadway (we had booked seats in advance). The show is in-cre-di-ble. Worth the investment! We got there 1 hour in advance to be relaxed and retrieve our tickets. The show was breathtaking, funny, emotional and brought back so many childhood memories. I had already seen it in London (which is, by the way, exactly the same) but still, I was beguiled by the show! It is kind of expensive, but REALLY, if you come all the way to New York and must decide on only one expensive thing to do, this is it.
Because we did not know at what time the show would end, we didn't book a restaurant for afterwards. So, at 11PM, we went to Buddakan, a restaurant that was highly recommended to me, right next to our hotel! The place was beautiful, but very noisy (like all restaurants in New York), the food was good but not exceptional! In the same style, there is also Hakkasan, which I didn't get to test in NY, but always love when I go to London!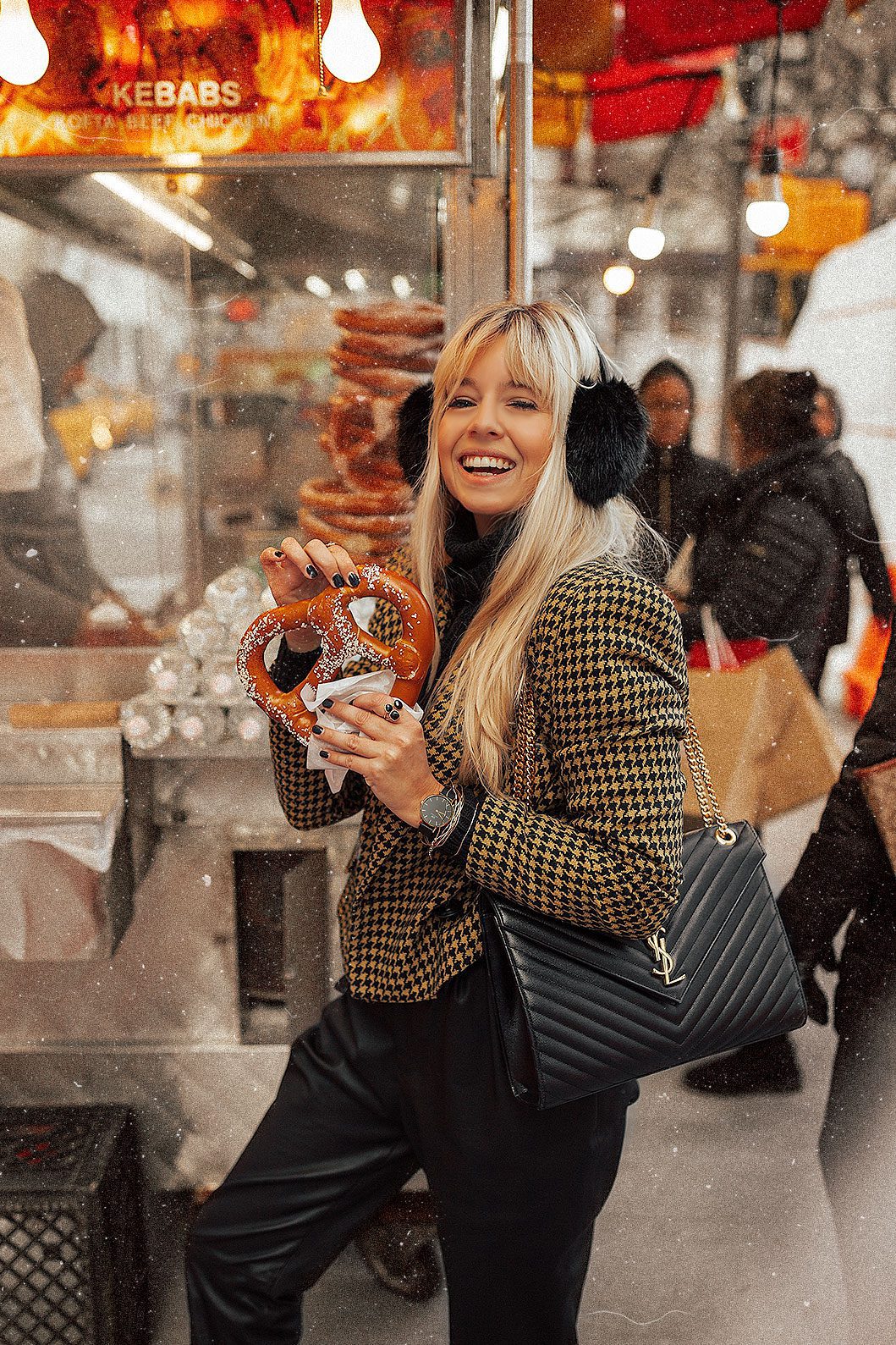 DAY 5 – Butcher's Daughter
We started our day with breakfast at The Butcher's Daughter: delicious!! I advise you to come in at 9AM because it gets crowded very quickly afterwards (the one in the Meat Packing district is very small) and the line becomes longer and longer from 9:30AM onwards. We then took the subway to shop some musts when in NYC (Victoria's Secret, Nike, Tommy Hilfiger, Ralph Lauren…).
We skipped lunch because we had a heavy breakfast and headed South of the city for…a helicopter ride! I had booked the morning of our ride (as you can see, we had our lists of activities planned, but we booked on a day-to-day basis to go with the weather and our personal desires) without attaching much importance to the company because I was told they were all really good. I booked with "Helicopter flight services" and,  even though it was magical, I think I could have chosen better. We were 12 in the helicopter and of the 30 minute ride, we only saw views of Manhattans half that time because the helicopter was so big! So, I recommend booking with "Flynyon" that has smaller helicopters…without doors (!) for a better view! What's more, this company flies over Manhattans, while the one I chose only flew over the water.
The rest of the day was harder because it was Saturday, New Year's eve, the first weekend of sales and it felt like the whole population on earth was visiting New York! The fact that we were tired + the crowds, made that the end of the day was not so fun. We got turned down in several bars and restaurants, even the rooftop of our own hotel, so we just went to bed – without even eating – to forget this complicated day. I don't want to sound as if I'm nagging, but you must know that holiday season in New York is a lot of struggling with crowds in touristy places and even in more calm places. I'm so happy to have come during this period on Christmas day and the days afterwards, but i don't recommend staying longer or even for New Years because crowds get unmanageable.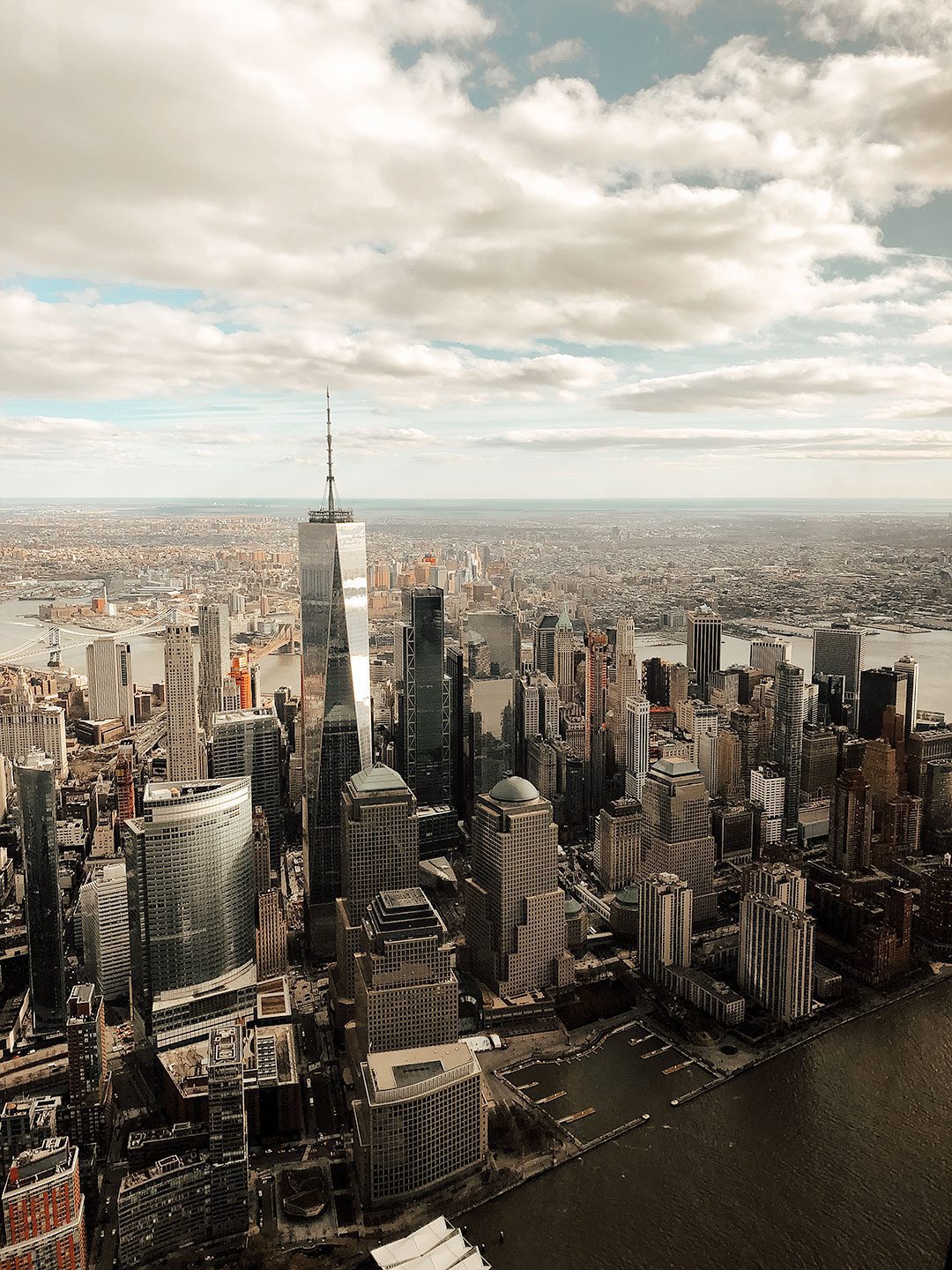 DAY 6 – Strolling through NOMAD
For our last day, we had breakfast at Maman, which was amazing! Super nice setting, great food. Afterwards, we went walking in NOMAD. In this neighborhood, you can see the Flatiron, Madison Square Garden and other NYC must-sees! We then took the subway to Bryant Park to FINALLY ice-skate. I recommend going by, like us, on a Sunday morning, there are way less people! Instead of the rink in Central Park, we went here because there was even less of a crowd. If you are willing to pay more (30$ instead of 20$), you can skip the whole line. After that, we visited the library. It is open on Sunday but the prettiest rooms are closed until 1PM (during holiday season, I don't know about the rest of the year). Still in Nomad, we went to Grand Central, before lunching at Peccoria Bianca, a very good Italian restaurant, which I highly recommend! It was a little expensive but pure bliss (my boyfriend is Italian and if he says it's good, you know it's REALLY good).
We then, sadly, hopped in a cab to take us back to the hotel in order to grab our luggage and go back to Brussels. The end of a magical stay in New York! Our trip was really intense, we did a lot of stuff, we got a little irritated by the crowds, but all in all it was just perfect and I would give anything to start it all over, right now. I think going there to experience Christmas is a must, but maybe recommend going ahead of the holidays to escape mass tourism or to do it on your second visit, in order to avoid crowded places.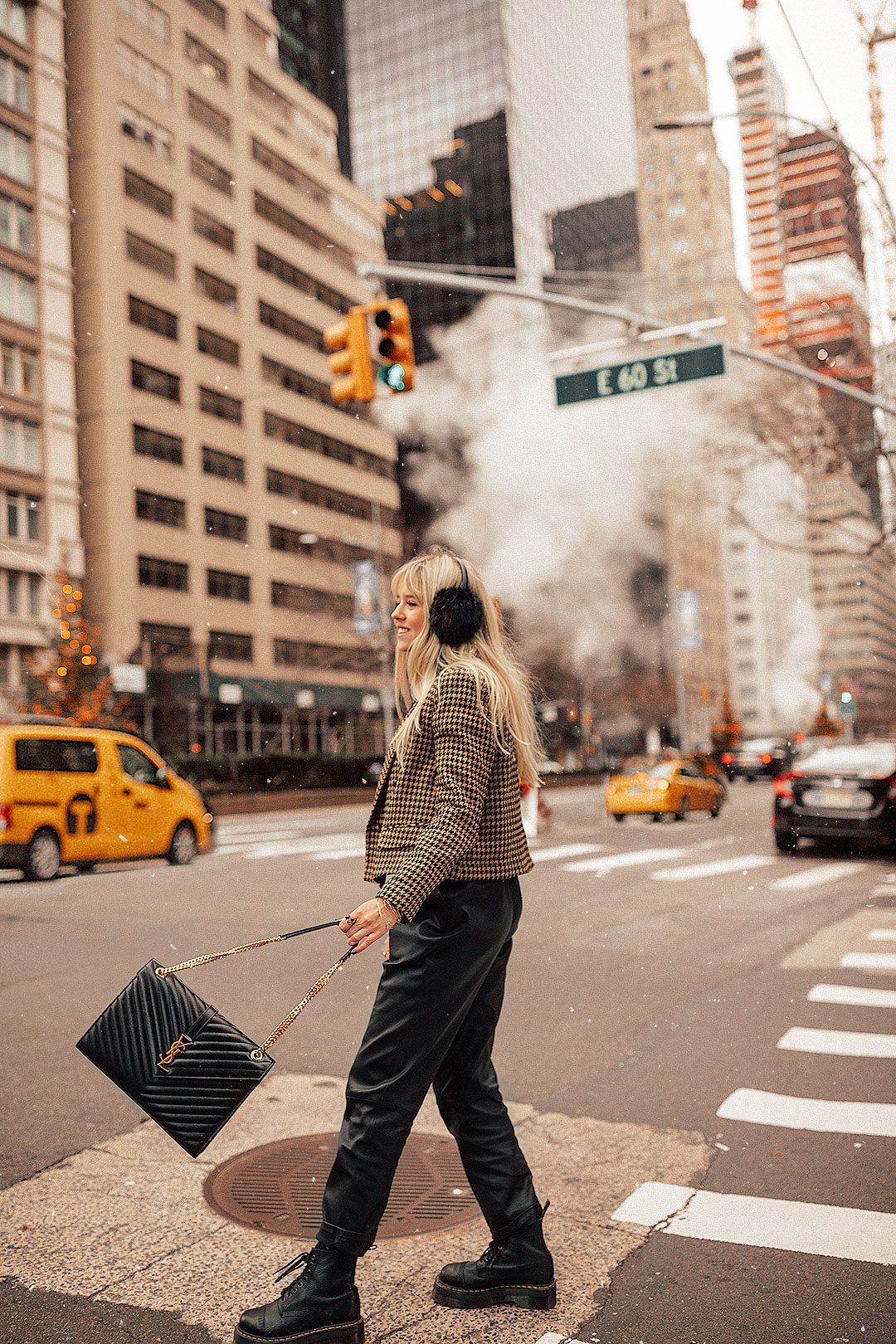 Good to know
Weather
New York in the Winter is veeeery veeeery cold. You'll get -20/-10 degrees on the usual! We were so lucky to have temperature around 10 degrees with some sun, but this is clearly exceptional weather for the season. If you wish to visit New York during Winter, take some warm clothing with you (even ski sweaters), gloves, scarves and hats!
Getting around
We did everything with the subway, there are a bunch of lines, all covering the island so it's really practical! I recommend buying a 7 days pass: it costs 32€ but is quickly pays itself off because the jump ride is at 3$. If your hotel is well-located, you can always do everything on foot, with an occasional cab ride. Taxis are relatively affordable and a good way to go from one place to another it the distance is bigger.
WiFi
You have access to WiFi almost everywhere in the city, so no need to buy a 3G card! It's a habit I have from when I travel, but no need in NYC!
Holiday season in NYC
If you plan on visiting during Christmas time, get up really early and do your activities in the morning. Crowds arrive in the beginning of the afternoon, before becoming unbearable! If you leave by December 26th-27th, you should be fine, but the closer you get to New Year's, the more people come into the city. Saturday before New Year's was our worst day because so many things were happening, we couldn't even navigate the city properly or find a place to eat. On the 25th, it's a national holiday so the city is almost empty, which makes it so nice, with a beautiful Christmas spirit.